3 Cheap Valentine's Day Gifts That Won't Break The Bank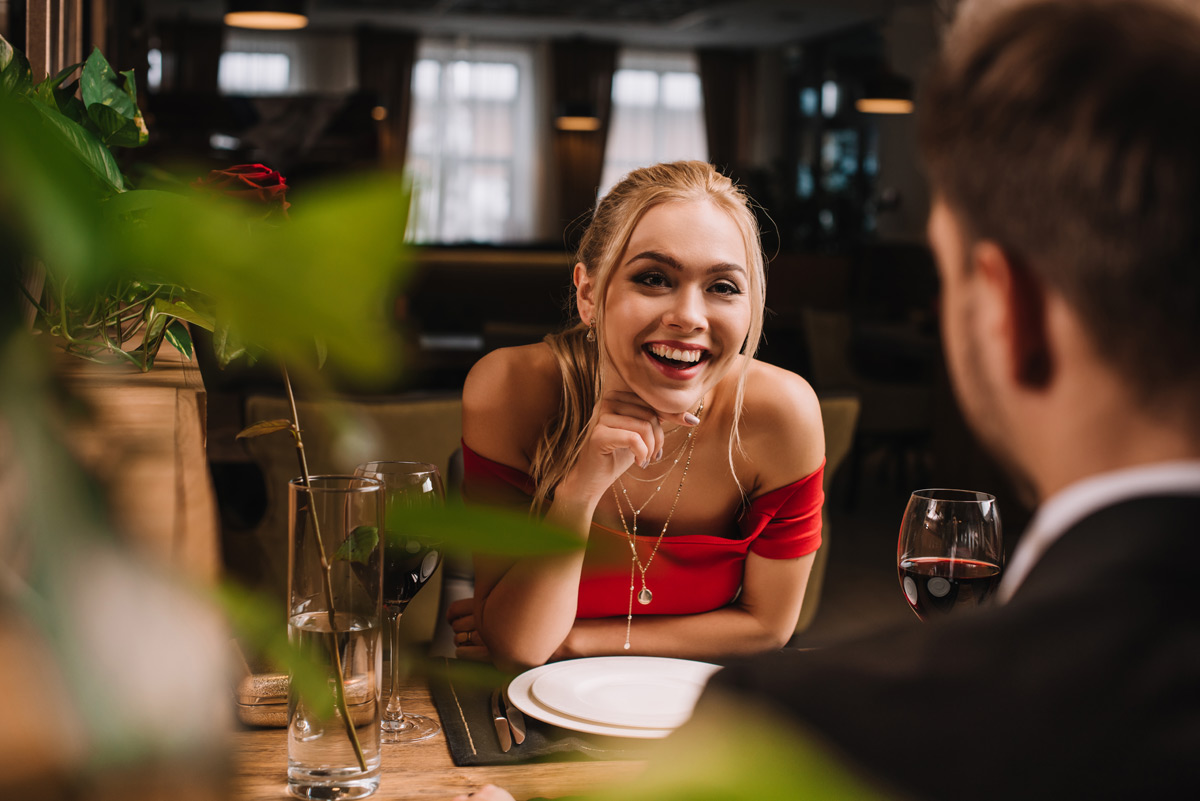 Unless you plan on breaking up with your girlfriend on February 13th and apologizing on the 15th, you're pretty much stuck dealing with Valentine's Day.
My wallet is still recovering from having to deal with a December Birthday AND Christmas. So when my girl asked me last week what we're doing for Valentine's Day, I muttered "nothing." That turned into a fight, of course, because we all know Valentine's Day is the most sacred day of the year. And there's no way I can pull the "I forgot" card for the 3rd straight year.
So if you're anything like me and are looking for a way to get through Valentine's Day as painless and cheap as possible, follow these three steps:
1) Buy Her Something Cheap That Looks Expensive
Women are very good at sensing when we do this, so chose carefully. You can't buy something that your girlfriend would normally buy for herself, as she'll know the prices! This means you probably shouldn't buy jewelry. So choose wisely, my friend, because this decision is going to make or break surviving V-Day.
Some Examples Include:
Cocktail Maker Set. Girls love to make alcohol taste as sweet as possible, it's a fact of life. This 13-piece cocktail maker set allows her to add whatever kind of juice she wants. When you give it to her, make sure that you emphasize that it's a set, because everyone knows that sets are more expensive. Wow, look how thoughtful you are! You can get this one from Amazon for $19.99. I don't know about you, but spending $20 on a Valentine's Day present is a win in my book.
Jewelry Stand. What's one thing that women love more than getting jewelry? Letting everyone know that they just got jewelry. That's why a jewelry organizer from Get Organized is a great Valentine's Day gift. These will allow her to show off all of her jewelry to everyone. She'll be extremely pleased. The best part? They start as low as $9.99.
Free Massage From You. This is only to be used if your pockets are really struggling. Give her a piece of paper that says, "One Free Hour Long Massage From Me." It's probably not going to be the most fun hour of your life, but you'll save yourself some cash. Write it in pretty colors and make it as lovey and girly as possible. Lotion will make it a more enjoyable experience for your sweetheart.
2) Cook Dinner
I don't care how bad you think you are at cooking: Cook her dinner. With all the online recipes out there, you'll be able to find one that matches your cooking intelligence. Do yourself a favor and find one a few days before Valentine's Day. This will give you plenty of time to buy the right ingredients. We all know you aren't going to make a trip to the grocery store just for Valentine's Day. Therefore, know what ingredients you need and next time you happen to be driving past the grocery store, pick them up.
Some Ideas for Dinner:
Chicken Parm. All you need is chicken, cheese, and sauce. That's it. It's as easy a meal as there is to cook. To go that extra mile, pick an exotic sounding spice and throw it on top.
Fettuccini Alfredo. Make pasta, and put alfredo sauce on top. Cook up some chicken to add if you really want to impress.
Salmon. Salmon is not expensive and it's quite easy to make. I would say just add a little lemon and some spices and throw that puppy in the oven for 30-45 minutes. It's the easiest fish to cook and tastes delicious.
Bonus Points: Make a nice salad for an appetizer, and pick up a cheap bottle of wine with a long, fancy-sounding French name. She'll think red wine is more romantic than white.
3) Make Her a Card
I did this last year as a desperation move, and I've never seen her happier. Get a piece of computer paper and crayons. Then draw two stick figures holding hands and write your names with an arrow pointing at them. Then draw a house, some grass and the sky… just like you did when you were in Kindergarten. Finally, write a short but thoughtful message that is signed with an "xoxo." It'll take you 5-10 minutes, and because of your efforts, she won't start a fight with you for at least a week.
Feel free to add your own touch to it. Don't forget to write her name and "I Love You" somewhere on it. I promise you she will think this is adorable, and it'll save you the $5.99 buying another generic Valentine's Day Card.
That's my 3 step plan to survive Valentine's Day. If you have any other tricks up your sleeve that you use, please leave a comment below, and help some other guys out!