7 Different Ways To Get Active In 2021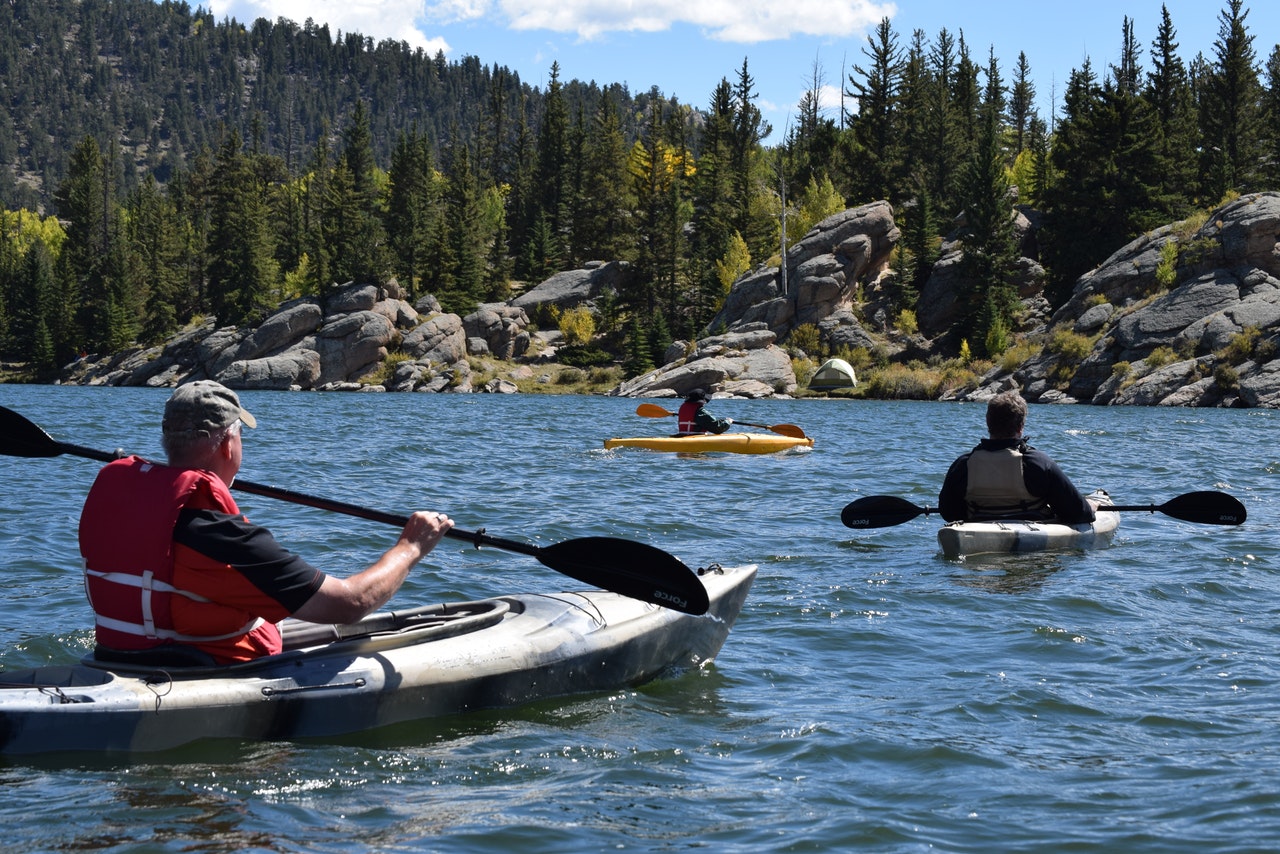 Being active and looking after your fitness will not only look after your mental health but also your physical health. It's important to focus on both your general and overall well-being. This will help you succeed and feel better in all areas of your life. When it comes to deciding what type of activity to do, you have your standard football, tennis, or rugby but sometimes it's nice to try something different. Below are 7 different ways to get active that don't include your traditional sports. 
Pickleball 
Pickleball is great fun and something you should give a go if you are looking to try something a little different. Essentially, pickleball is a sport that combines the three major racket sports together – badminton, table tennis, and tennis. It takes elements from each one to create its own sport. Pickleball is good fun for all ages and once you start playing, you won't want to stop. When you get into it, you may want to start purchasing some of the equipment so that you can get used to it. Pickleball paddles in particular come in all different designs.
Trampolining 
Whether you opt to get your own trampoline in your back garden or join a trampolining club, trampolining is a great way to get active. You will be surprised at just how tiring it can be after jumping for 30 minutes. Many clubs opt to do exercise classes on trampolines that last for an hour and target your cardiovascular system as well as your physical strength. If you have children, a trampoline can be a great excuse to spend time together whilst also getting active at the same time. 
Rock Climbing 
Rock climbing is great for all aspects of your health. Not only will rock climbing work on your physical strength, but it will also help your cardiovascular system. When it comes to getting into rock climbing, there are a couple of ways you can do so. Bouldering: This is done on a smaller wall where you don't need any harnesses. Indoor Rock Climbing: This is done on a larger wall and requires more stamina and technique as the climb goes on for longer. Outdoor climbing, more unpredictable as your climb is on a natural wall instead of being man-made. 
Volleyball 
Volleyball is a great team sport that gets your whole body moving. It's played outside and in and can be a great way to meet new people and make friends. If you are aiming to lose some weight, it's great for weight loss, in fact, it is said you can burn 430-600 calories when playing for an hour. Why not get your family or friends involved and go to a volleyball session together. If you are interested in taking it more seriously, have a look to see if you have any club nearby that you can join. 
Rollerblading 
On a hot summer's day, rollerblading in the sun can be a pleasant experience that gets you out and about seeing different places. Depending on your ability you can opt for four-wheels to make it easier for you, then onto inline skates once you have more experience. Like trampolining, rollerblades are great for all ages so you can get your children involved if you want some company. Rollerblades don't have to be expensive meaning you can give it a try before deciding to invest more heavily in a better pair of skates. 
Hockey 
When was the last time you tried playing hockey? If not recently, chances are it may have been back when you were at school. Hockey is a sport that gets very competitive and is physically rewarding. It's intense and a great way to meet new people and make friends. Most clubs have different teams depending on your level of ability so don't be afraid to give it a try if you haven't done it before. If you don't feel comfortable going straight to a club, you could always try it out with your friends down the park. 
Canoeing
You may have never tried canoeing before but it is perfect for getting active or losing weight. You'll find your upper body strength gets a lot stronger as it relies on your arms a lot. If you know of a canoeing center near you, then get in touch and see if you can come down to give it a go. Many centers will allow you to have a free session to see if you enjoy it. Being on the water can be very different from most land sports that you may have tried in the past. Most canoeing clubs have a different day for each level of ability so don't be afraid to give it a go if you are completely new to it. 
Taking part in any of the above sports will be great fun and a good experience. No matter which one you choose, give it a go and see if it's for you. If you don't enjoy it you can always try another. Most clubs near to you will offer you taster days so that you can give it a try free of charge. 
If you don't feel comfortable attending a club, then ask your friends or family members to give it a go with you down your local park or area. It could be that once you start playing it a few times you get the hang of it and want to try it out at a club. Most clubs will also offer you coaching if you want to develop your skills. As well as being active you should concentrate on looking after yourself in other ways. What you eat is important as well as the amount of water you drink and how much sleep you get. 
Have you tried any of the above seven activities? What are your thoughts of them and did you enjoy giving them a go? Are there any sports that you think should be added to the list? Let us know in the comment box below.