AIRTAME – A Wireless Stream Come True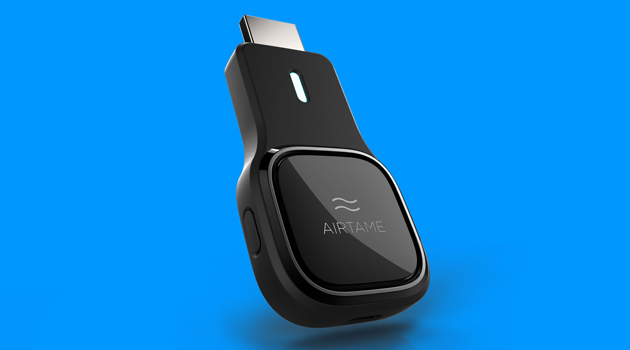 If you thought Chromecast was cool, wait until you feast your eyes on AIRTAME, a wireless HDMI dongle that lets you display your computer screen and sound onto your TV, projector or monitor – Wirelessly!
Just think about it. Have you ever wanted to display your computer screen on your TV, projector or monitor? Sure, who hasn't? Whether you're looking to stream video from Netflix or Hulu, play a video game, or just surf the web on the big screen TV, being able to mirror your screen on a larger display makes sense. But if you've tried doing this with your computer or laptop, you know what a pain it is dealing with a mess of cables and converters, many of which don't give you the ideal display.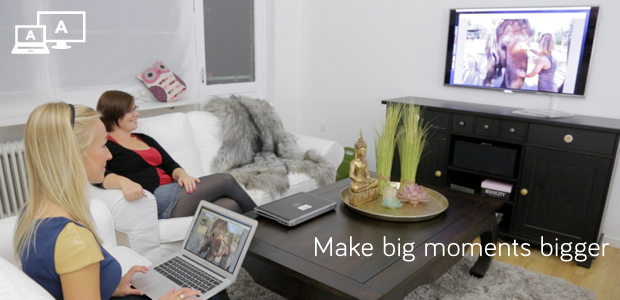 But with AIRTAME you don't need to worry about cables like HDMI, DVI, VGA or DisplayPort, or how close your computer is to your TV. Because with AIRTAME, everything's done wirelessly through Wi-Fi.
Here's how it works:
Plug your AIRTAME into the HDMI port of your TV, projector or monitor and power it up through the USB cable.
Install the AIRTAME application on your computer and from the menu bar you are able to see all AIRTAMEs that are nearby you. Choose which one to stream to and type in a password if needed.
Let the streaming begin – sit back and enjoy.
Unlike other devices like Chromecast, Apple TV, and Miracast, AIRTAME lets you to duplicate your screen, wirelessly extend your desktop to get more workspace, and duplicate your computer screen to multiple screens (both AIRTAME-connected devices, as well as other computers), making the possibilities endless.
This video does a good job of illustrating it's uses:

AIRTAME is currently being offered through the crowdfunding site Indiegogo, and with 23 days left in their fundraising period, they've already more than doubled their funding goals of $160,000.
If you want to be one of the first to get your hands on an AIRTAME, head over to the AIRTAME page and place your order while you still can! And if you're headed to CES this year, be sure to stop at booth 75608 to check out the AIRTAME in person.