Booker's Bourbon Releases Limited Edition Collection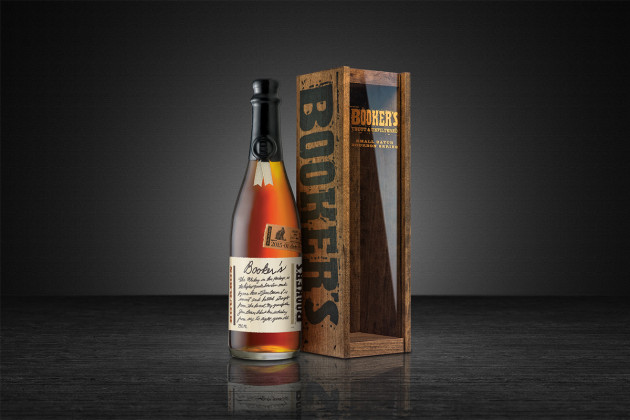 Booker's Bourbon is proud to unveil the inaugural batch of its limited-edition collection celebrating founding distiller Booker Noe's legacy as the father of small batch bourbon. One of the few bourbons available today bottled straight from the barrel, Booker's Bourbon will now feature limited-edition labels inspired by Booker Noe's love of bourbon, family and the spirit of experimentation. These commemorative releases will be available in limited quantities throughout the year.
Booker's Bourbon Batch 2015-1, named "Big Man, Small Batch," features a custom label inspired by the iconic visual of Booker sipping bourbon in his rocking chair with his dog Dot by his side. The batch's name honors Booker's role in the creation of small batch bourbons and the larger-than-life personality for which he was known.
"Booker's was founded on my dad's dedication to making the very best bourbon there is, and I'm proud to honor him with this limited-edition collection," said Fred Noe, Beam's 7th Generation Master Distiller and 2013 Bourbon Hall of Fame Inductee. "'Big Man, Small Batch' is the first batch to feature these new labels, giving our fans a little more insight into who my dad was and his love for creating great bourbon!"
Uncut like all Booker's Bourbon batches before it, "Big Man, Small Batch" is currently available in limited quantities. Bottled at 128.7 proof, "Big Man, Small Batch" was selected with the following characteristics:
Proof: 128.7
Age: 7 years, 2 months and 16 days
Batch Notes: Culled from seven different rack houses, Batch 2015-1 blends the flavor tendencies of several small groups of barrels to create a complex bourbon with a vanilla nose.
Sipping Suggestions: With ice or cut with water
Each batch of Booker's Bourbon is hand-selected by Fred Noe to ensure every bottle contains a robust, full-bodied whiskey that matches Booker's whiskey preference. Noe also calls on the expertise of "Booker's Bourbon Roundtable", an exclusive panelist group consisting of top whiskey experts, enthusiasts and writers, to help select batches throughout the year – a tradition that will continue for the limited-edition collection.
For more information on Booker's Bourbon, visit: http://www.BookersBourbon.com.