Cheating Husband Gets Caught Red Handed by His Wife & Her Best Friend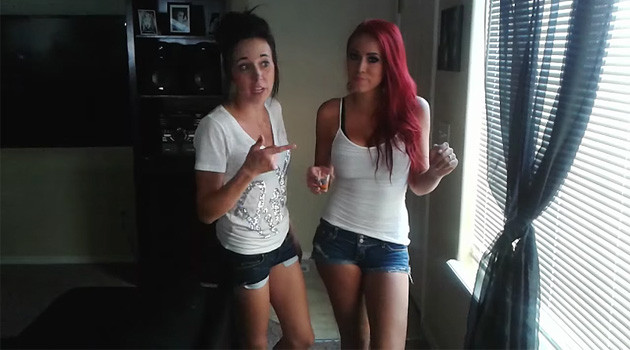 Here's the backstory: This chick had suspicions that her husband had been cheating on her. So she decided to pose as her smoking hot red-headed friend on Facebook, chat him up, and see where it would lead. Would he take the bait, or was he really faithful to her?
As you probably guessed, he fell for the con, heading over to the friend's house in hopes of getting a piece of that hot ass. Instead, he came face-to-face with his wife, along with a video camera that was capturing the whole scene. Naturally, he played the "I knew this was going to happen" card, but no one was buying it.
What's most remarkable is how calm he is about getting caught (especially when she tells the world how she licked his asshole), and how we didn't hear a peep from the friend throughout. Because lets be real, a true best friend would have unloaded on this scumbag.
My guess? He was already messing around with the best friend, and once their inevitable divorce happens, she'll be waiting for him with open arms and legs.
What do you think?