This Valentine's Day, Give Her A Gift That's Both Naughty And Nice
There's no question about it, finding the perfect gift for Valentine's Day can be pretty stressful for a guy. Figuring out what you think she will like, guessing the right size, and figuring out where to buy it can be quite an ordeal.
You can never go wrong with a nice piece of lingerie for Valentine's Day, but the key is picking out something that both of you will love. Get it wrong (too small, too racy, etc), and you could end up spending the night on the couch. But buy her cute underwear, and she'll happily model it for you.
So how do you make sure that you get it right? Brayola For Men has got you covered. This bra discovery website takes the frustration out of bra shopping, ensuring that you get her the perfect Valentine's Day gift, regardless of your budget.
Here's how it works: When you first visit the Brayola For Men website, it prompts you to log in through Facebook. Why? So it can check to see if you're in a relationship, and if so if your partner is a Brayola customer. If she is, picking something out couldn't be any easier, as it'll recommend products within your stated budget based on what she's already purchased or liked.
If not, simply find a bra that fits her (choose one that she wears often, as that one probably fits her best) and snap a picture of the tag. Once you upload that photo to the Brayola For Men site, Brayola's algorithm will process the brand, size and style to return recommendations that will fit her, regardless of brand.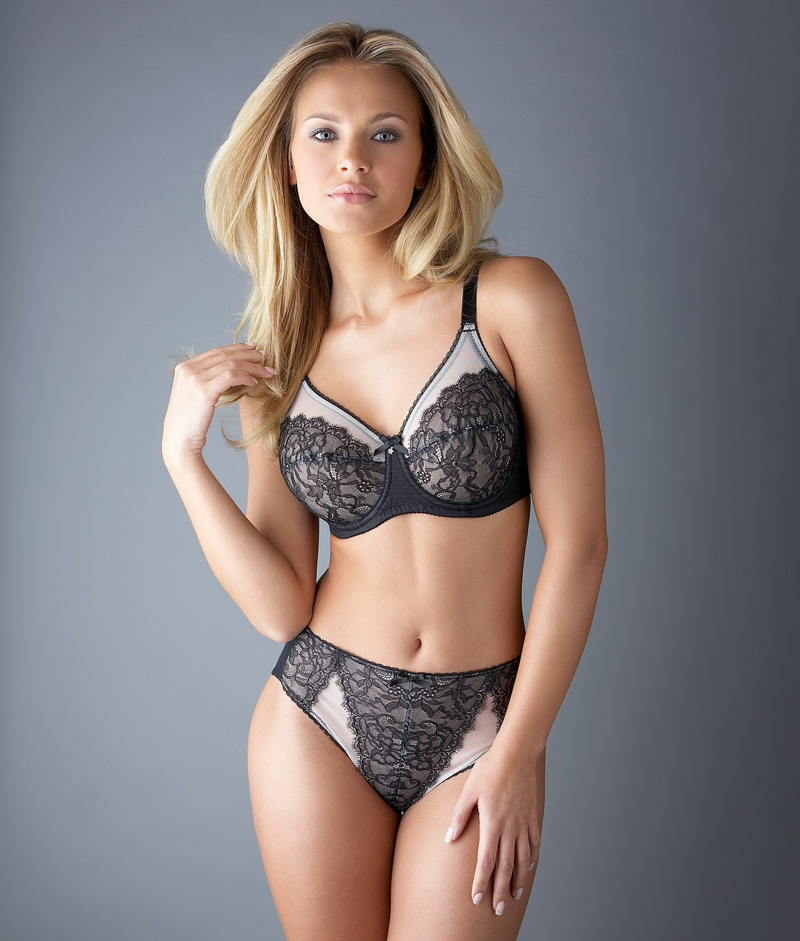 Brayola knocked it out of the park, giving me a number of great looking bras to choose from. But the one that immediately jumped out at me was the Wacoal Retro Chic bra (and matching panties) that you see above. It was sexy without being "too sexy", and it was something that I knew my girl would love.
So I placed my order, and it arrived got here in record time. The bra and panties exceeded my expectations, and my girl was thrilled when I gave it to her, immediately whipping off her top in the living room so she could try it on! As expected, the bra fit her perfectly, and she couldn't be happier with her gift.
If you're looking to purchase a sexy gift that both of you will love, head over to Brayola for Men and let them work their magic for you. You can thank me later.