CupsCo Stainless Steel Cups Promote Retainability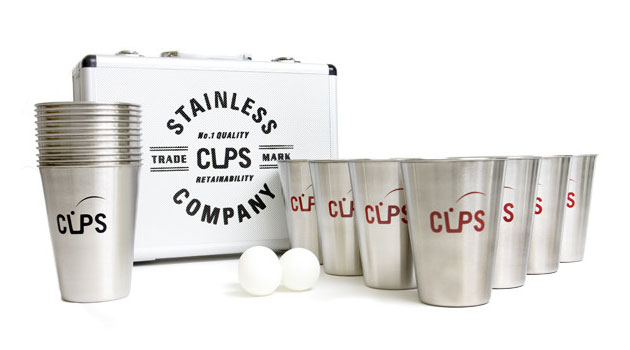 CupsCo wants to help preserve the Earth, and they've taken a unique approach in this matter. They've developed retainable, high quality stainless steel cups that can be used in place of the plastic cups that we regularly use and throw away at frat parties or family BBQs. You're probably not thinking about the environment when you're out drinking, but making a simple change like this can make quite a difference.
This idea for CupsCo came about after a three day bachelor party weekend where over 200 red cups were thrown away, and they realized what a waste they were creating. Instead of reusing the same old dirty, hair-filled plastic cups, they decided it was time to take action. They focused on retainability, which is the ability to consistently reuse a product. They created a 16oz stainless steel cup that will revolutionize the way that college kids/business executives look at a red cup. Why spend countless dollars every weekend, when you can buy a high concept cup that is extremely similar to an everyday plastic cup. I was drawn to CupsCo for their initiative to reinvent social events such as parties and concerts.
CupsCo has now updated an iconic drinking game. Now instead of throwing away 12-20 cups a night away, you can relive your favorite drinking game while saving plastic. CupsCo explains that their cups aren't just for beer pong. "Our stainless steel cups are the best cups for beer pong, but they are more than just cups – they are drinking partners for life." Actually 90% of their sales aren't beer pong related, that's just an added bonus!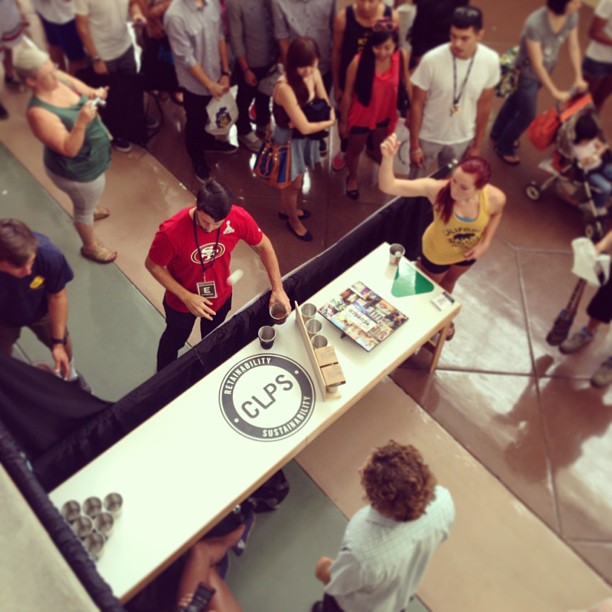 What events seem to waste the most plastic cups by trashing or even throwing them away? Well if you thought concerts or festivals, then you get a gold star. CupsCo wants to change the wastefulness of concerts and festivals by giving the customer an opportunity to spend a little more to get a cup they can use for the rest of the night. It makes a concert/festival that much better.. Instead of having a nasty plastic cup, we get a badass stainless steel cup that will forever be a part of our lives. Think about all of the cups thrown on the ground after a rowdy show in New York or Miami. Cups are tossed in the street without a second thought. What if we could change that? With a CupsCo stainless steel cup, you would want to keep your cup. CupsCo also allows each event to imprint their custom logo, which will be around people's everyday lives.
Personally, I'm drawn to their mission. I love the idea of a stainless steel cup that's not only dishwasher safe and shatterproof, but one that's also guaranteed for life. So instead of having to drink beer from a disgusting red cup that has been reused at over dozens of parties, that has its own aroma from the hundreds of former drinkers, just order a set of CupsCo incredible beer pong set.
And if your business is having a retreat and you want something that not only promotes the company but also promotes retainability, then choose CupsCo cups because you can put your logo/design or anything you want to spread the word effectively.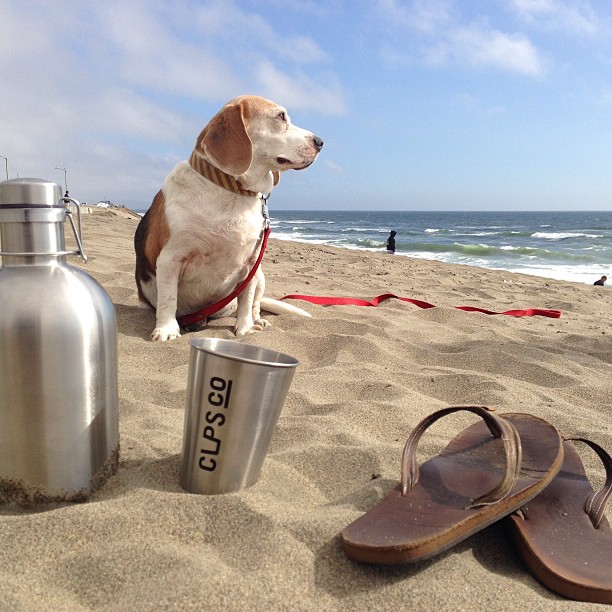 Visit cupsco.com and decide how you can make an effort in saving the environment one plastic cup at a time!