Elon Musk Shares Epic Video Of Hyperloop Pod Flying At Over 200 MPH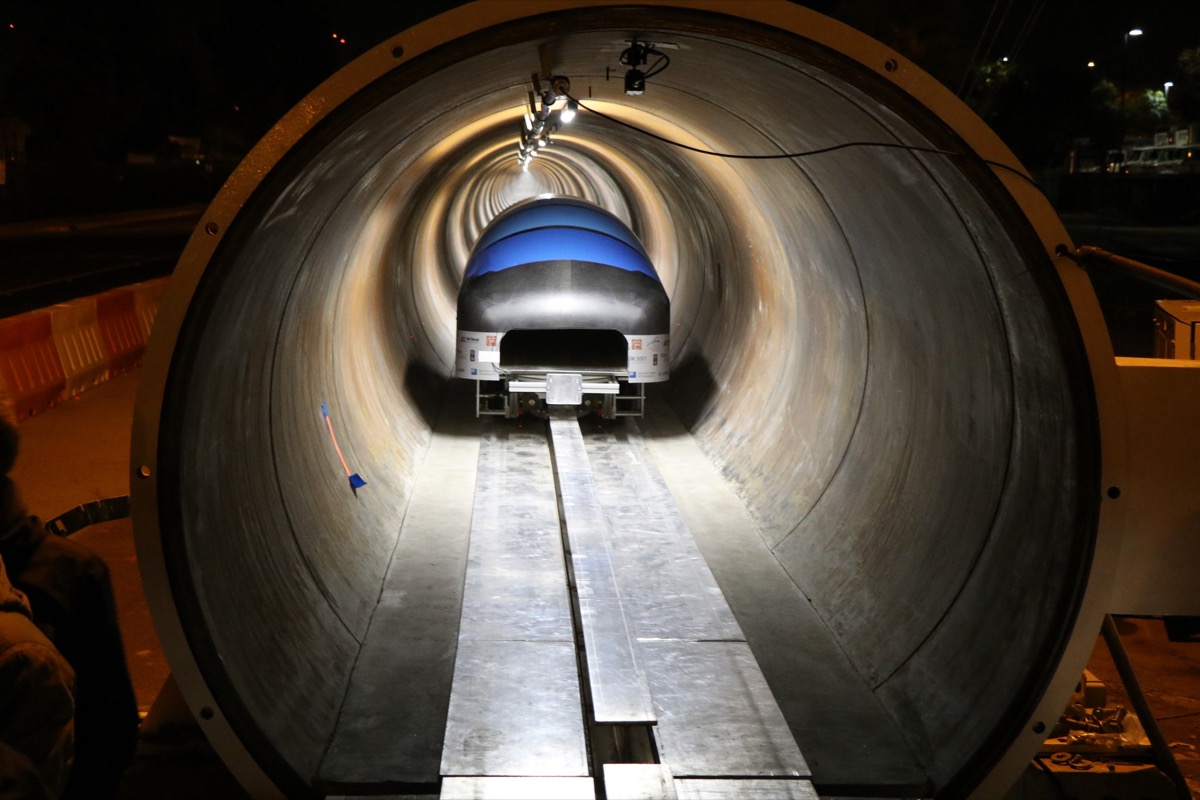 When Elon Musk first introduced his plans for the Hyperloop, a Jetsons-like pod that shuttles people across the country at speeds of more than 750 MPH, people were skeptical. But the engineering community's been hard at work, and at the recent SpaceX Hyperloop Pod Competition, there were some impressive showings that proved the technology (using magnets to move a levitating pod through a partial vacuum-sealed tube) is indeed sound and possible.
A team of 30 students from The Technical University of Munich in Germany were the stars of the competition, with their WARR Hyperloop pod accelerating to 202 MPH in just a few seconds! And we've got the dramatic POV video for your viewing pleasure.
For those of you wondering, Musk has assured us that an actual passenger-carrying Hyperloop won't have those crazy strobe effects going on, and that it's just for testing. Likewise, acceleration won't be so dramatic in a passenger version, but rather spread out comfortably so you wouldn't even feel it.
We're still in the early phases of the Hyperloop, but if/when the Hyperloop becomes a fully-functioning reality, it could rival commercial airplanes as an alternative way to travel, enabling people to travel between cities like Los Angeles and San Francisco in 30 minutes.
(Photo credit: WARR Hyperloop)