Highlights From Our Brickyard 400 Weekend With Crown Royal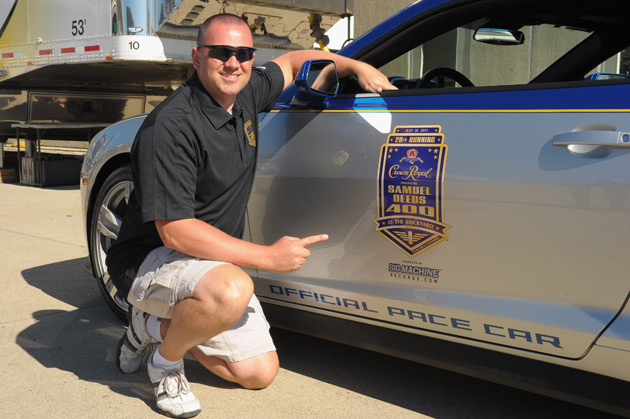 Last weekend, Crown Royal flew me out to Indianapolis to attend the Brickyard 400 and participate in their Capture The Crown program. This is the second year that I've participated in this event, and they continue to raise the bar year after year!
Capture The Crown is a high-stakes scavenger hunt, where five teams of bloggers run around Indianapolis Motor Speedway like crazy people for two days, completing task after task in hopes of accumulating the most points. The winning team walks away with an all-expenses paid trip to New York for the 2014 Super Bowl!
My team included Joe Miragliotta (Joe's Daily), Phil Van Der Vossen (Gunaxin), and Marcelle English (Jersey Girl Sports). We played our hearts out, rushing around IMS doing all kinds of crazy tasks in hopes of winning that sweet trip. But in the end, we unfortunately came up a little short..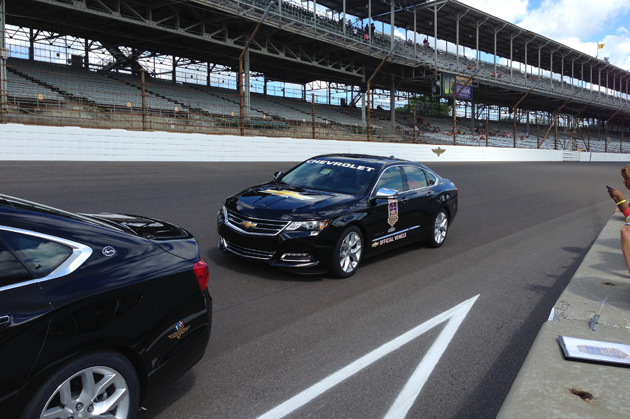 Still, it was an incredible experience that I won't soon forget. Crown Royal gave us the VIP treatment, with a "Hot Pass" that gave us full access into the pits and garages, a hot lap around IMS in the Impala pace car, up-front access to country star Justin Moore's performances, access to Crown Royal's suite that overlooked the starting line, and of course, all the Crown Royal that we could drink responsibly.
We also got to meet the namesake of the race, Samuel Deeds. He's a true American hero that was especially deserving of this honor, and if you don't know his backstory, read our post from a few weeks ago that talks about his heroic acts both locally and abroad, and learn how the race came to be named for him.
Samuel Deeds got the rock star treatment all weekend long. He was ushered around like a celebrity, stopping to sign autographs, hanging out with various NASCAR drivers, coming out on stage during Justin Moore's concert, and participating in some of IMS' traditions, like "kissing the bricks."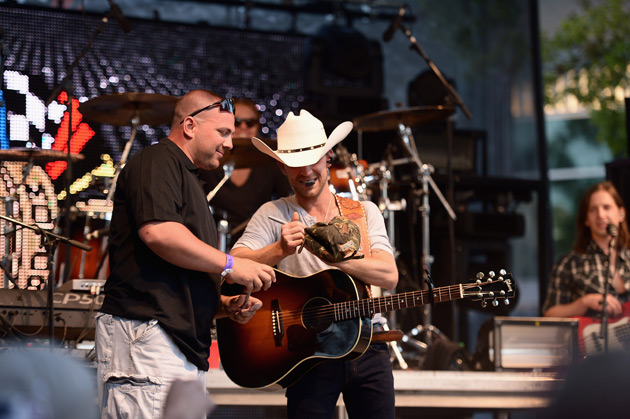 And who can forget Justin Moore, the self-proclaimed redneck who spends his downtime fishing and bow hunting. While I'm not a big country music fan, I really admired his showmanship, and the way he was able to connect with his fans. He one hell of a performer, and he's also really passionate about the Crown Royal Heroes program, the perfect person to help spread the word about this great cause.
Thanks to Crown Royal, Taylor Strategy, and everyone else involved for bringing Guys Gab to Indianapolis for an amazing weekend, we had an absolute blast!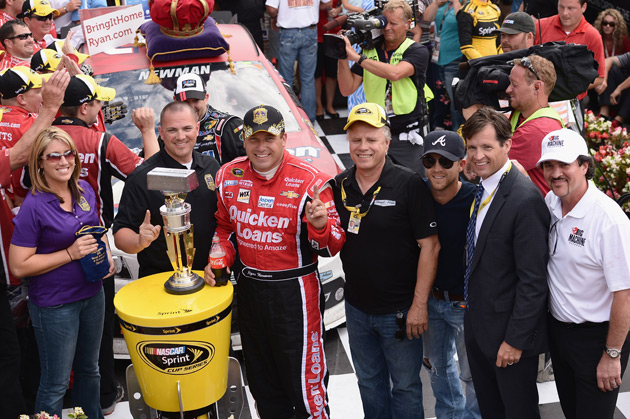 Photo Credits: Michael Loccisano/Getty Images