Hornitos Offers Survival Tips During Lime Shortage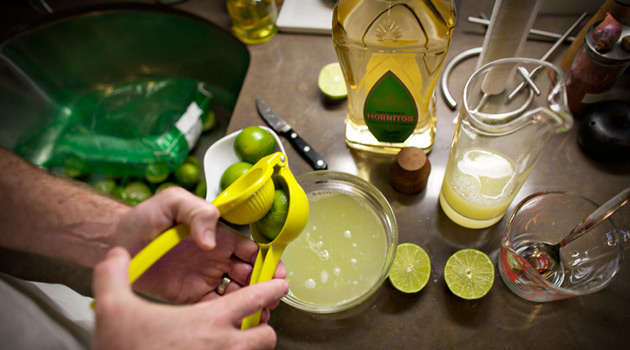 As you may be aware, Mexico is experiencing an unprecedented lime shortage! Bars and restaurants might soon cut back on lime service, and U.S. consumers now may be paying upwards of 53 cents for a single lime! With the pending Cinco de Mayo holiday and summer cocktails on the horizon, Hornitos Tequila has some survival tips to get you through this difficult time and learn to live without the lime.
Here are some top tips for surviving the lime shortage:
Add a dash of Hornitos – Replace the lime in your favorite Mexican beer with a Hornitos Lime Shot for an extra kick of festive flavor.
Switch up the garnish – Now is not the time to decorate your water or soft drinks with a lime. Great creative and squeeze and orange into your soft drinks for a twist. Or go savory and garnish with pickled jalapeños.
Get creative with your cooking – Substitute Hornitos Lime Shot in your favorite recipes for all the lime flavor you could ask for.
TEQUILA LIME SHRIMP RECIPE
Ingredients
1lb. large shrimp in shell (21 to 25 per pound), peeled and deveined
¼ cup Hornitos Lime Shot
2 tbsp. butter
¼ cup green onions
¾ cup cream or sour cream
Directions: In a mixing bowl, toss shrimp with green onions and ¾ teaspoon coarsely ground pepper. Heat butter in a 12-inch heavy skillet over medium-high heat until foam subsides, then sauté shrimp, turning, until pink and just cooked through, 3 to 5 minutes. Reduce heat and add Hornitos® Lime Shot, and increase heat to medium high. Tilt skillet over gas burner to ignite Tequila. Cook, shaking skillet gently once or twice, until flames subside. Remove from heat and stir in cream. Serve sprinkled with chili powder.
Cue the Cucumber – For a refreshing treat, soak cucumbers in ice water overnight for a light flavored water beverage that is an alternative to water and lime.
Tequila shots live on ­– Hornitos Lime Shot elevates the salt + tequila + lime ritual by combining premium Hornitos Plata 100% agave liquid with the flavor of refreshing lime and a hint of salt for a sinfully smooth and approachable shot.
Follow these tips, and we can get through this lime shortage together!