How To Create The Perfect Presentation and Win The Approval Of Your Client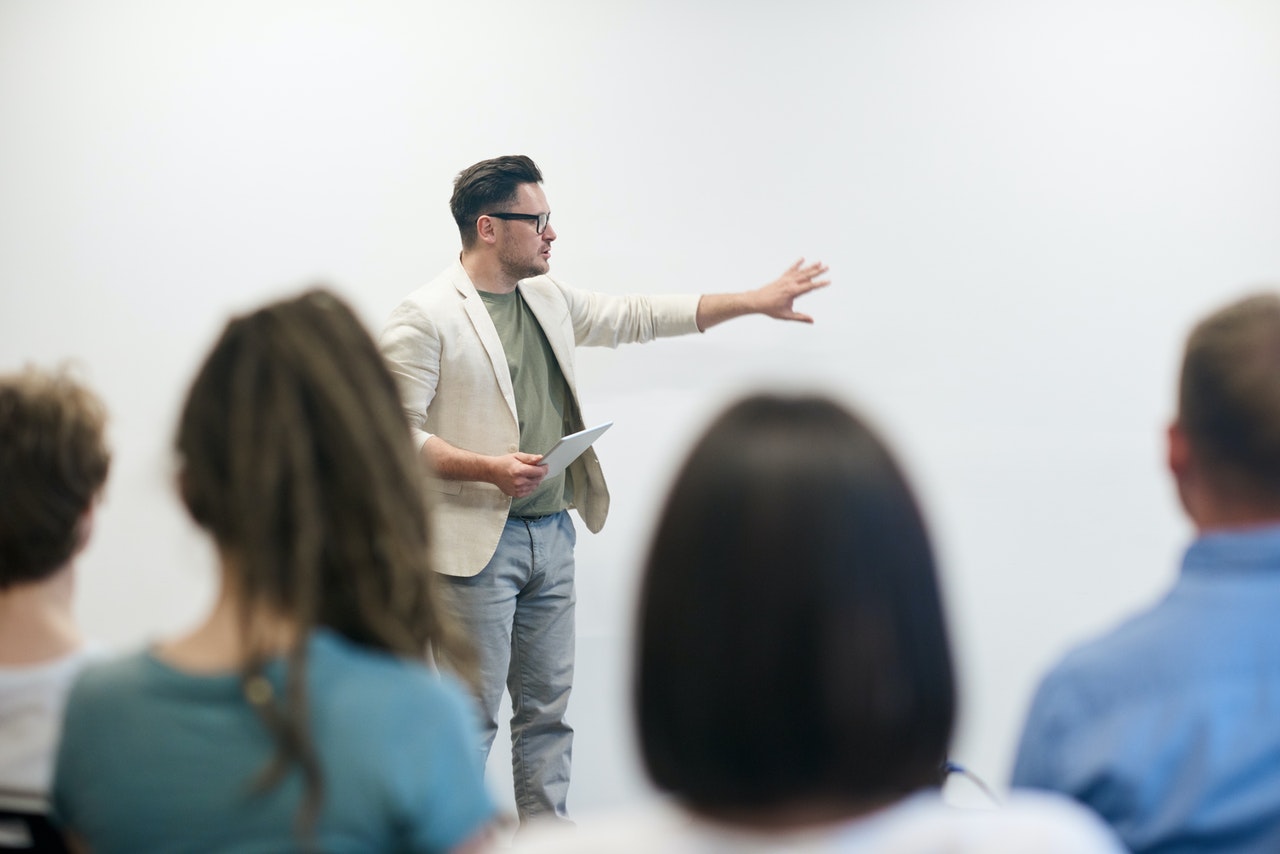 We all want success in our careers and to go to work every day and earn that winning feeling. There's more to life than just money, and the feeling of doing your job properly when you can look in the mirror and know you did your absolute best, really is a great feeling.
As with any area of your life where you want to achieve consistency, results, and overall success, preparation is vital. Knowing your game plan, then practicing and affirming that plan will put you on a different level from others and help you stand out from the crowd.
Today's business landscape is almost beyond competitive, and incorporating fresh ideas and strategies to ensure you not just retain clients, but wow them, is crucial.
So Why Should I Put More Time Into Preparing Presentations For Clients?
Winning and keeping clients or customers is the foundation for any successful business. You cannot begin to carry out long-term planning without the safety net of secured revenue and sales. Not only does it keep the business moving, but allows freedom to expand and invest in new areas for maximum growth.
You should be focused on improving your presentations if:
You are working to win new business
You want to continue building strong relationships with existing clients
You maybe feel like you have things to work on
You have recently had negative feedback and want to bounce back
You are generally looking to learn new skills
You have a big client presentation coming up
There are many reasons as to why you may want to work on your presentation acumen, so understanding your personal situation will guide you forward to getting better and keep climbing the ladder. Check out these sales deck examples, so you can begin to get an idea of what others are doing. Knowing what works already is an awesome way to instill self-confidence and put you on the path to success.
How Do I Go About Improving My Client Presentations?
So once you've ascertained the why, you need to switch your mindset to actually working on your presentations. Improvement in anything comes from constant dedication and endless desire. That's the only way to make it anywhere in life.
For a successful presentation you need to understand:
How long it may take to fully prepare
Who you're pitching to
Why you are pitching
What it is you are presenting
What the client is expecting from you and how you can ensure
What platform you are going to use to actually put the presentation together, for example, Powerpoint, or is it more relaxed and is just verbal?
Where Can I Find Advice & Help On Client Presentations?
Chances are you are looking for some resources to guide you in making it happen. You may have bosses who are expecting you to step up and rather than worry or become overly anxious, the best thing to do is throw yourself into the process and get the results you really desire.
The best places to look for help and guidance are:
Online tutorials and guides
Platforms like YouTube where you can watch other successful people describe their process and try to emulate them
From your colleagues and work associates. Your boss should be able to give you some great advice based on their experiences
Any company documents or educational sources you may have available to you
What Are They Key Ingredients Of A Perfect Presentation?
Preparing yourself for the presentation and knowing what attributes you need to bring can make or break a good presentation. It is the foundation on which any successful process is built and allows you to be deeply aware of what's actually going to come out of your mouth and why.
Try focusing on:
Increasing and asserting your confidence from the outset
Preparing and rehearsing before you do your presentation, potential using a colleague to get feedback from
Summarizing in the correct way so that your client fully understands what it is they have been listening to and if they need to action any key points on their side
The time you have set aside, so you can really get all your points across
Breathing properly. Overbreathing can cause anxiety and make you lose your train of thought
Overall, if you do all these things and are mindful of the ingredients that go into a successful client presentation, you'll do great. The more you do something, the better you become at it so keep practicing, keep striving forward and never be afraid to make mistakes!