How To Get Your Slots Fix Without Leaving The House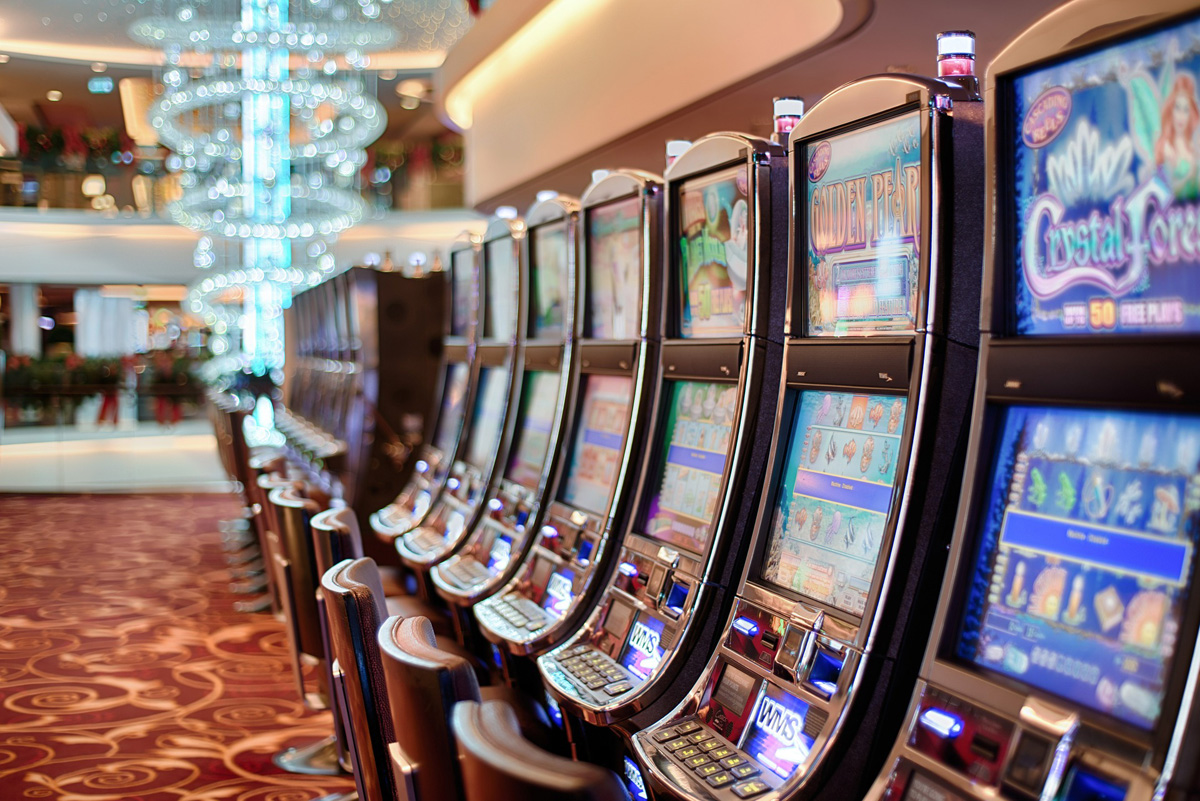 These days, you don't have to drive to the casino to play the slots. Gaming companies have developed apps and software that work on practically every smartphone or device and the virtual casinos are open 24 hours a day. One aspect of casino gaming that has benefited massively from the digital gaming revolution are slot machines. If you wanted to play a slot machine a few years ago, you would have to take a trip to your local casino where you'd exchange your money for tokens or a huge bag of coins, feeding dirty 10p pieces into a battered old bandit. Online gaming has changed all of this and sleek, immersive and exciting slot games make physical machines look seriously boring and outdated.
Gone are the days of the clunky, three reel boxes with tacky flashing lights and bells that caused chaos if you did manage to drop the pitiful jackpot. There are now well designed games based on Hollywood blockbusters, hit TV shows and even your favorite musicians. The number of reels has gone from 3 to 5 with multiples pay lines that are packed with bonuses, free spins and of course jackpot combinations. Modern slots are also smart, remembering your previous visits and rewarding repeat customers with increased odds, bigger jackpots and login bonuses.
A really popular online slot game is the Nightmare on Elm Street game. The terrifying Freddy Kruger and his unfortunate victims make up the images across the five reels, with up to the 30 pay lines that offer hundreds of thousands of winning opportunities. If you manage to line up matching symbols and wilds, clips from the latest film will play. This classic horror series is really captured with the gory graphics, eerie sounds effects and spooky surprises as you spin the reels.
If you're looking for something a bit more upbeat, the Big Lebowski slot game is based on the Coen Brother's classic and features everyone from Donny to the Anarchists. The cool bowling theme really captures the feel of the movie and there are loads of hidden bonuses and film references across the reels.
The beauty of modern online slots is the flexibility with your wager. Unlike physical machines, players aren't limited to a specific denomination, so you can bet anything from a penny across one line up to as high as £10 across 30 lines if you really want to up the ante. Depending on the size of your wallet you can make games last a long time or play hard and fast to try and hit the jackpot.
But perhaps the biggest benefits of online jackpots are the constant renewals; if another player wins big, the jackpot continues to grow so you don't end up with a lower amount as you would on a fruit machine or on a physical slot machine. And if you aren't sure what the different symbols mean or what you need to look out for, most games have a handy pay chart which explains exactly what you need to win big.
Slot games are available on almost all smart devices 24 hours a day, 7 days a week so you don't even have to get off the sofa to enjoy a few spins. Most games offer an auto spin function too, so you can continue working on a machine even if you have to take a quick break. Instead of wasting valuable time and money on a taxi to the casino, overpriced drinks and then having to put up with people hogging the best machines, why not relax on the sofa, pick an exciting slot machine and start linking the wilds and scatter icons together to take the high jackpots.