Infiniti Q60 Concept Coupe Revealed Ahead Of Detroit Auto Show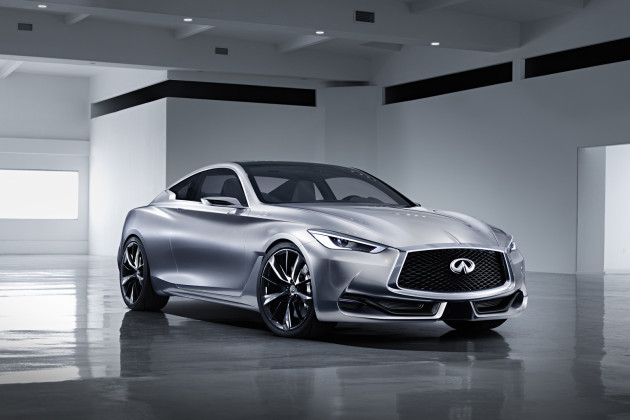 A few days ago, Infiniti teased us with a single photo of the Infiniti Q60 Concept coupe which is set to debut at the 2015 North American International Auto Show (NAIAS) in Detroit next week. And now they've released even more photos of the stunning Q60 Concept!
Essentially, we're looking at a thinly-veiled version of Infiniti's next-generation Q60 coupe (which replaces the aging G coupe which was last redesigned back in 2008), which is scheduled to go on sale later this fall. While the Infiniti Q50 sedan is a sharp looking car in it's own right, the Q60 coupe should take things to a whole other level, with nice sleek lines and an aggressive stance that'll help it stand out in a crowd.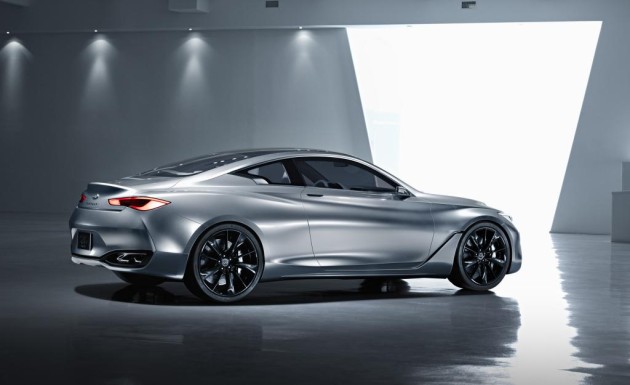 Some have complained that the Infiniti Q60 Concept coupe looks a bit too busy, but Infiniti will probably tone it down somewhat for production. While the interior sports some of that show-car glitz that you'd expect from a concept car, we can probably expect an interior closer to that of the Q50, which is pretty darn nice.
Infiniti hasn't revealed any performance details on the Q60 just yet, but with competition coming at them from all sides (BMW 435i, Lexus RC 350, Audi A5, Cadillac ATS coupe), we're hoping for something in the 350-375HP range in order to stay competitive in this segment.
Stay tuned, as more details should be revealed next week at the Detroit Auto Show.