It's Time To #CutTheCord And Ditch Cable TV Once And For All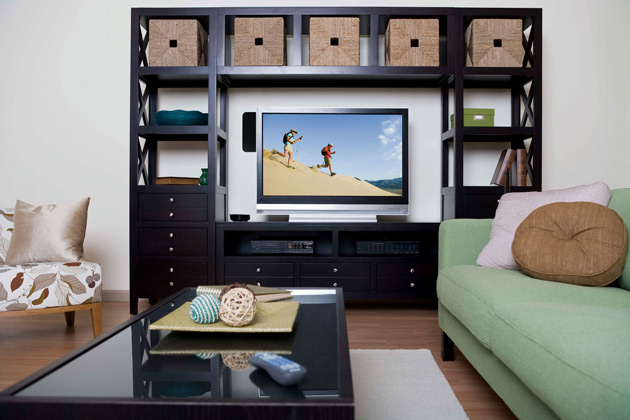 Is your cable bill spiraling out of control? Mine sure is. That's why I decided to finally #CutTheCord and find another way to feed my TV addiction. And after lots of research, I settled on Winegard's FlatWave Amped HDTV Indoor Amplified Antenna.
Now growing up in the 70s, most houses had these monstrous antennas on the roofs that brought all 5 or 6 stations into the house. But as cable television became more prevalent in the 80s, we saw those monsters disappear, while the number of channels increased exponentially. Unfortunately, along with more channels came higher costs, and what once cost $40/month now costs almost three times as much.
Most people might think that they're "stuck" with cable or satellite, but that's not the case at all. Between my FlatWave Amped Antenna (which picks up TONS of OTA stations in full 1080p HD) and my Netflix and Hulu accounts, I've got everything I need, at a fraction of the cost.
Think about it for a minute. Your cable or satellite provider might offer hundreds of channels, but how many of those do you really watch? Probably not that many. For me, I was able to drastically reduce my monthly bill, without making any sacrifice. And unlike those old digital HDTV antennas from a few years ago that were so flaky, the FlatWave Amped is rock solid, and aesthetically pleasing to boot.
This video shows you just how easy it is to setup the FlatWave Amped:

While the installation of the antenna is super easy, it does require a little patience and experimentation to find the ideal placement. Place it in one area, and you might only receive 10 or 15 channels. Face it in another direction, and you might receive double that. So yeah, you'll need to keep reorienting the antenna and doing channel scans over and over until you find that sweet spot, but once you do, you can set it and forget it.
As you can see in the video above, the ultra-thin antenna is barely noticeable. You can mount it behind your television, or on a wall or window, and no one will even notice it's there. That's another huge plus in my book.
So the big question you're probably wondering by now – How much does the FlatWave Amped cost? It retails for $89.99, but I found them significantly cheaper on sites like Amazon.com.
Winegard also offers a number of other FlatWave HDTV antennas at lower price points, so if price is an issue for you, be sure to visit their website and find out which FlatWave Antenna is right for you.