Take Your Television Viewing To The Next Level With A Sound Bar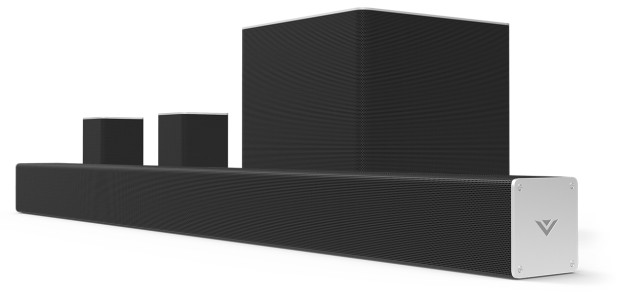 When my trusty rear projection TV finally died, I bought myself to a new LED flat-screen TV with all the bells and whistles, perfect for watching sports, movies, and The Walking Dead. The picture quality blew my mind, with vivid colors and a level of realism that I never knew existed.
But there was one thing that was bothering me, and that was the sound. You see, the trade-off for that slim profile of today's flat-screen TVs is small built-in speakers that produce hollow audio, thereby ruining the entire viewing experience.
I decided that the best course of action would be to add a sound bar to my TV setup, and after doing some research, I decided to go with a VIZIO Sound Bar. Let me tell you, the transformation was pretty dramatic, giving me incredible sound quality and thunderous bass, without ruining our minimalistic aesthetic with a bunch of big and clunky speakers.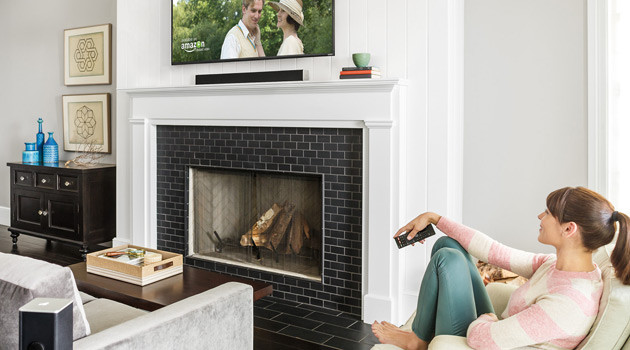 VIZIO offers a number of different Sound Bars, so make sure you visit the VIZIO Audio Education page to find the best one that's right for you. For instance, if you want a louder and more powerful audio experience, look for one that offers higher decibels. You'll experience clear, dynamic and powerful sound as loud as 102 dB with less than 1% Total Harmonic Distortion — from the roaring crowd at a football game to the screech of tires in a high-speed chase.
And if you want booming bass that you can feel, consider investing in a Sound Bar with a wireless subwoofer, which can deliver tremendous low-end output for maximum room-filling bass — from the rumble of a concert to the pulse of your party playlist.
From compact sound stands to fully immersive 5.1 sound bar systems, VIZIO offers a variety of solutions for all your living spaces, at very affordable prices. So what are you waiting for, transform your entertainment experience with a VIZIO Sound Bar today. Once you do, you'll wonder how you ever lived without one!