I've Watched A Crazy Amount Of Television During Quarantine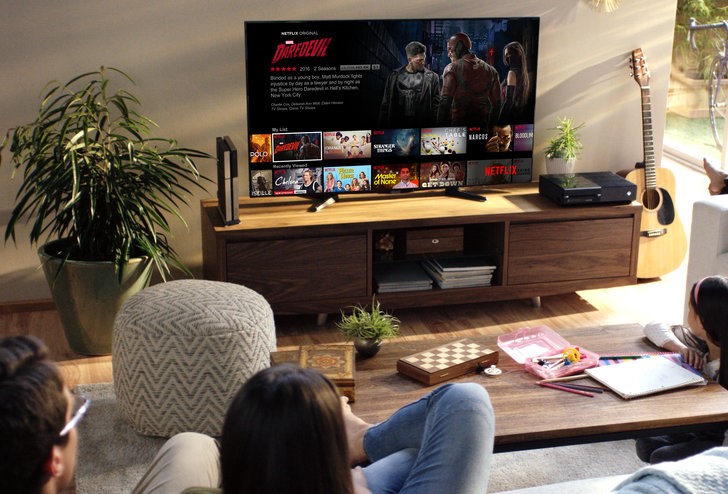 Like most of you, I have been stuck at home since late March, with the quarantine pretty much killing my social life… not to mention my dating life. All of a sudden, I had way too much free time on my hands and nothing to do after work. Sure, I could have taken up some new hobbies, maybe cooking, playing the guitar, running, or something else.
But I just needed an outlet, a distraction from all the doom and gloom that was constantly in the news cycle. So I turned to my TV for solace. And over the next few months, I discovered a ton of amazing shows, some new, some old, all keeping me entertained (not to mention sleep deprived, as I tend to binge stuff till the wee hours of the morning).
It's funny, between cable TV and the various streaming services I have (Netflix, Prime Video, Disney+), I had a ton of television shows at my disposal, many of which I'd been meaning to watch for awhile now but probably never would have gotten to. And I discovered some really amazing shows along the way.
So I figured I'd share some of my favorite shows with you guys, in case you're looking for a new show or two to sink your teeth into. Because lets face it, it can be daunting given that there are thousands of shows to choose from. Without further ado, here are some of the best shows to watch and keep you from getting cabin fever:
Jason Bateman plays Marty Byrde, a financial planner who relocates his family from Chicago to a summer resort community in the Ozarks. With wife Wendy and their two kids in tow, Marty is on the move after a money-laundering scheme goes wrong, forcing him to pay off a substantial debt to a Mexican drug lord in order to keep his family safe.
People had been telling me forever how great Ozark was, but the premise didn't really draw me in. Regardless, I decided to watch the first episode, and that was all it took to get me hooked. I then proceeded to binge all three seasons in roughly a week, it was just that good! And Netflix just announced that Ozark was renewed for a fourth and final season, so I'm stoked about that.
Halt and Catch Fire (AMC / Netflix)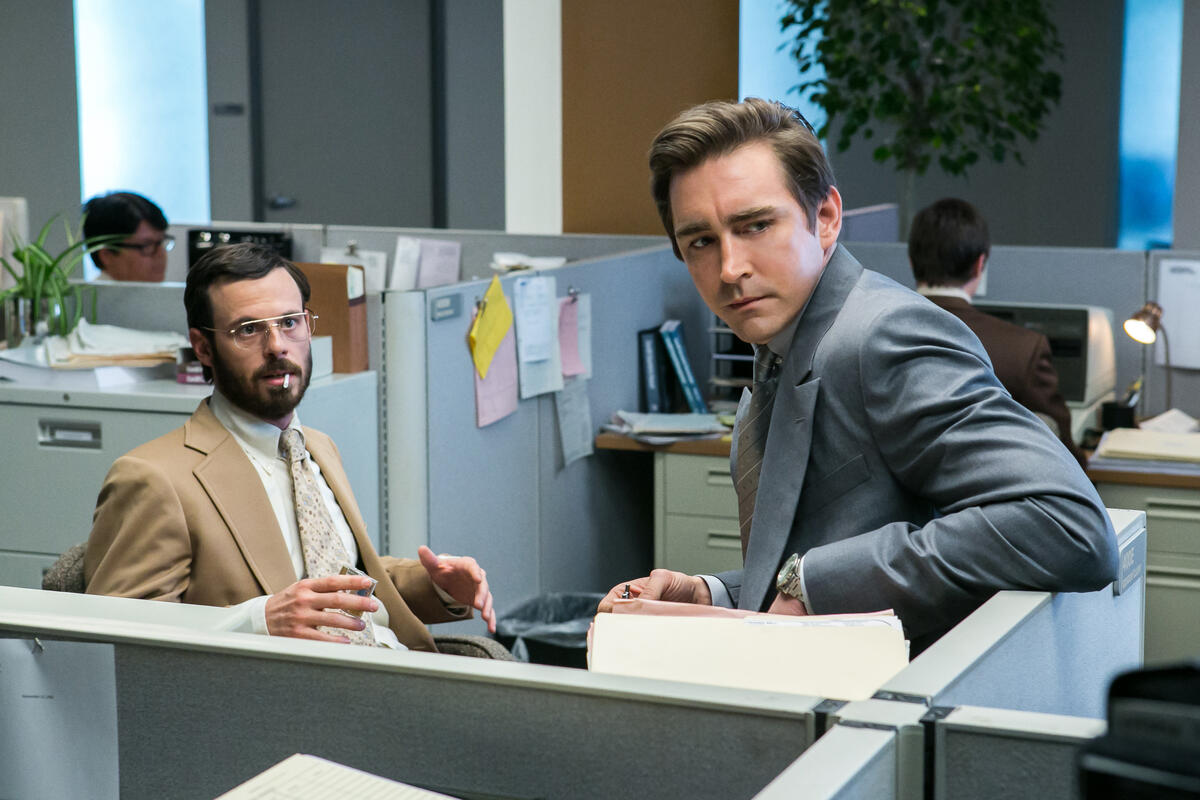 It's the early 80s, and the spirit of innovation in personal computing is about to catch fire. Hot on the trail is a renegade trio who risk everything to realize their vision of building a computer that can change the future as they take on the almighty IBM. It's a true David versus Goliath story, but who will come out victorious?
As someone who watches a lot of AMC (The Walking Dead, Fear The Walking Dead), I'm really not sure how I missed this show, as it came out back in June 2014. But as luck would have it, it's currently streaming on Netflix, and I was able to watch all 40 episodes in 5 days, sleep be damned! It's an incredible show, and it just keeps getting better each season.
"Danger, Will Robinson!" While some old-timers may remember the 60's series Lost In Space, this reboot from Netflix is set 30 years in the future, with the Robinson family chosen to start a new life in a space colony. On the way there, the Robinsons' ship is abruptly thrown off course and they are thrown into a dangerous alien environment. Now light-years from their original destination, they must forge new alliances and work together to survive.
The original show was way before my time, but this popped up as a suggested show, and I was instantly drawn in. Some of the episodes are a little corny, but apparently the original show was much the same way. I flew through both seasons in a few weeks, and I was thrilled when I heard that it was being renewed for a third season, as season 2 ended on a bit of a cliffhanger.
After the stories of Jango and Boba Fett, a new warrior emerges in the Star Wars universe. Set after the fall of the Empire and before the emergence of the First Order, we follow the travails of a lone bounty hunter (and an adorable little "Baby Yoda" in the outer reaches of the galaxy far, far away from the authority of the New Republic as they avoid other bounty hunters eager to steal The Child from him.
While the recent Star Wars movies haven't really done it for me, The Mandalorian is a return to the Star Wars universe that we all know and love. The action in the show is non-stop, the story is compelling, and Baby Yoda is just hilarious and adorable. The first season was really short, but thankfully season 2 of The Mandalorian premieres next month, and Disney has already renewed it for a third season.
Last summer, I was flipping through the channels one Saturday night and came across Live PD, and I wasn't sure if what I was seeing was real or scripted, as it was just too crazy. But the show follows police from eight different police departments from around the country in real time, broadcasting all kinds of wild stuff that they come across in a routine night on the job. It's like Cops, only more realistic, since its live.
The show aired for 3 hours every Friday and Saturday night, and I was quickly hooked. And I wasn't alone, as this was the highest-rated show on cable TV. The question that would often come up – Is Live PD real? Yup! I would record the shows each week and fast forward past the boring parts (like 10 minute car chases). A&E cancelled the show recently, but seeing as how their viewership dropped by 50% afterwards, I think they'll bring it back at some point.
While people will compare this show to NBC's Manifest, given that both shows involve missing planes, the similarities end there. In Departure, passenger plane Flight 716 vanishes over the Atlantic Ocean, and it's up to investigator Kendra Malley to piece together what happened on board the plane to cause its crash, all while battling forces threatening to undermine her work. Kendra must find the truth and stop it from happening again.
I've only ever watched one other show on Peacock (which I've included below), but the trailer got me curious enough to check it out. This is a short series that's easy to binge, with just six 45-minute episodes. I was hooked from the word go, as its got a good storyline and enough plots and twists to keep you interested. I didn't intending watching the whole show in one night, but I just couldn't turn it off, that's how much I was into it.
In an utopia whose peace and stability hinge upon control of monogamy and privacy, everyone belongs to everyone else. Conditioned from birth at the Hatchery, residents of New London are assigned a letter of the Greek alphabet and relegated to predetermined life roles in accordance with their bio-engineered caste. But as members of the collective begin to question the rules, putting their regimented society on a collision course with forbidden love and revolution.
This genre-bending, science-fiction drama imagines a futuristic world where your path in life is decided for you in a laboratory, and all you need to do is follow the rules. It's a fascinating show that raises some questions as it relates to what's currently going on in our world today, the disconnect between the haves and the have-nots. A solid show worth checking out!
Comic Aziz Ansari plays the role of Dev Shah, a 30 year-old actor who is struggling to identify what he really wants, both personally and professionally. The series reveals glimpses of Dev's younger years, and explores current aspects of his life, including modern etiquette (regarding texting and social media), and being young and single in the city. The show is loosely based on Ansari's real-life experiences.
I've always been a huge Aziz Ansari fan, especially his stand-up and his role on Parks and Rec. This show is very different, giving you a glimpse into his life as he struggles as a New York City actor, and the ups and downs of his dating life in the ever-so-complicated 21st century. It's a brilliant show (that takes a very different turn in Season 2), and I can see why it won so many awards. As for a Season 3, that's still up in the air, but I'm hopeful.
In 2033, humans are able to upload their consciousness to a virtual afterlife of their choosing. When computer programmer Nathan dies prematurely, he gets uploaded to the very expensive Lake View virtual resort, but soon finds himself under the thumb of his possessive girlfriend Ingrid. As Nathan adjusts to digital heaven, he befriends Nora, his living customer service "Angel", who has growing feelings for Nathan.. and a suspicion that Nathan was murdered.
The idea of having your consciousness uploaded "to the cloud" so you that can continue living on virtually is a fun concept, and Greg Daniels (The Office, Parks & Rec) puts a humorous spin on it in Upload. It's hard to classify this show in one genre, as it's a mixture of sci-fi, fantasy, and comedy all rolled into one. The show was an instant hit, with Amazon ordering a Season 2 just seven days after its premiere. This is one of my favorites!
Discovery Channel takes the ubiquitous survival show theme to the next level by stripping it to its bare essentials. In each episode, two complete strangers meet in a very unique way: They're stranded in a dangerous, desolate location, without food or water, and they're naked. Viewers follow the adventurers as they attempt to survive the elements (and the wild animals) on their own with nothing but a personal item. Will they survive in the wild for 21 days, naked?
I'm not usually one for shows like this, but Discovery was doing a marathon one weekend, and I managed to get sucked in. After watching the show for 20 minutes, the question I needed to know was is Naked and Afraid real? Apparently it is, which makes the show that much crazier. I saw some pretty gnarly stuff, it's a real testament to these contestants' grit.
Hundreds of years in the future, surviving humans discover how to send consciousness back through time, directly into people in the 21st century — "travelers," who assume the lives of seemingly random people, armed only with their knowledge of history. They're also secretly working as teams to perform missions in order to save humanity from a terrible future.
The premise is simple. The future is pretty much screwed, so Travelers have come back in time to alter certain events in hopes of fixing the future. It reminds me a bit of SyFy's 12 Monkeys, or even Back To The Future, since they all share the same basic cause-and-effect concept of time travel. This is one of those shows that just keeps getting better as it goes on. We only get 3 seasons of the show, so savor every moment with it!
I could keep on going, as I watched a ridiculous amount of television over the past 6+ months. Honorable mentions go to Altered Carbon, Dead To Me, The Circle, Too Hot To Handle, Love is Blind, Jeffrey Epstein: Filthy Rich, Fleabag, The OA, Black Mirror, and Friends From College.
What about you, what shows have you watched during quarantine that I might like?