Lay's Just Released Five New Potato Chip Flavors Inspired By Famous Restaurants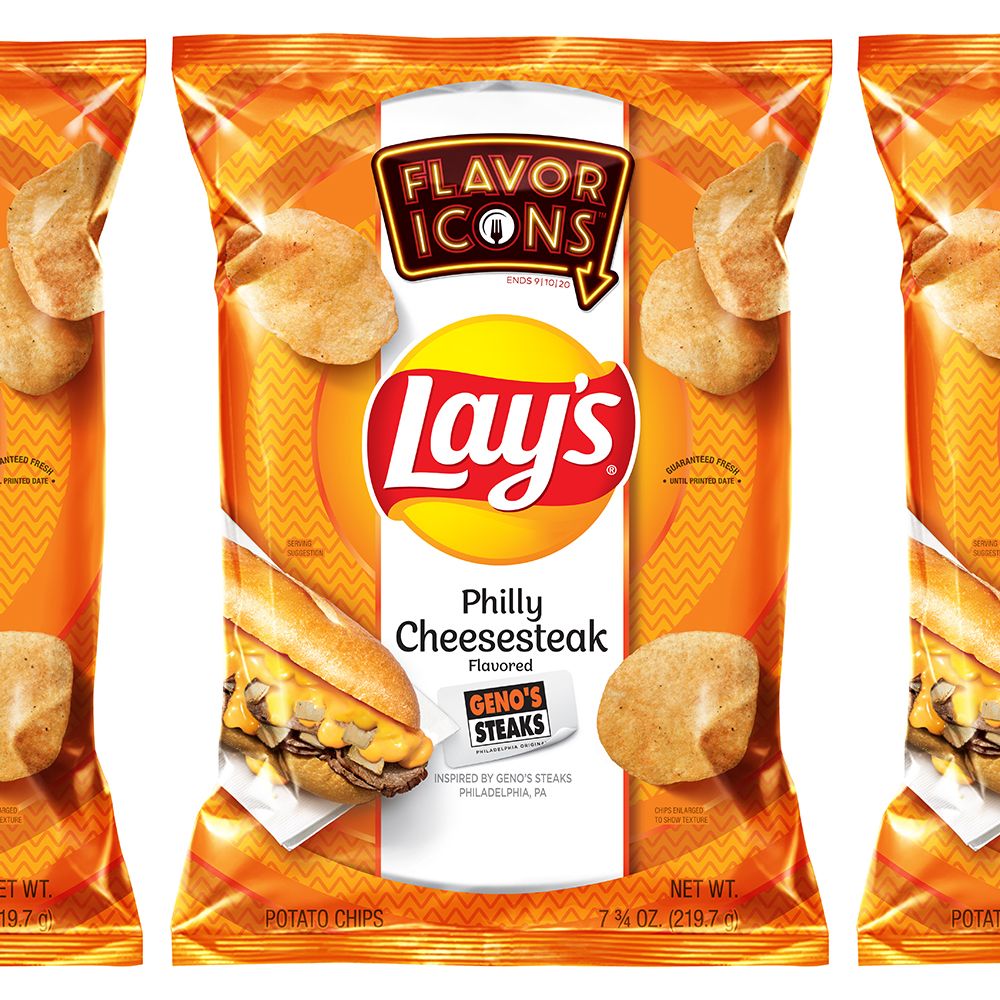 Back in 2018, Lay's introduced eight crazy and unexpected potato chip flavors, including deep dish pizza and lobster roll. And now they're back at it again, with the brand releasing five new Lay's potato chip flavors inspired by America's most cherished restaurants.
Now brace yourself, because just like with their "Taste of America" line, these are some pretty crazy sounding flavors, and they'll have you questioning everything you know about snacking. Take a look at the new limited-edition Lay's Flavor Icons chips:
Lay's Kettle Cooked New York Style Pizza (inspired by Grimaldi's in New York City)
Lay's Nashville Hot Chicken (inspired by Party Fowl in Nashville)
Lay's Philly Cheesesteak (inspired by Geno's Steaks in Philadelphia)
Lay's Wavy Carnitas Street Taco (inspired by El Torito in Los Angeles)
Lay's Chile Relleno (inspired by Cocina Azul in Albuquerque)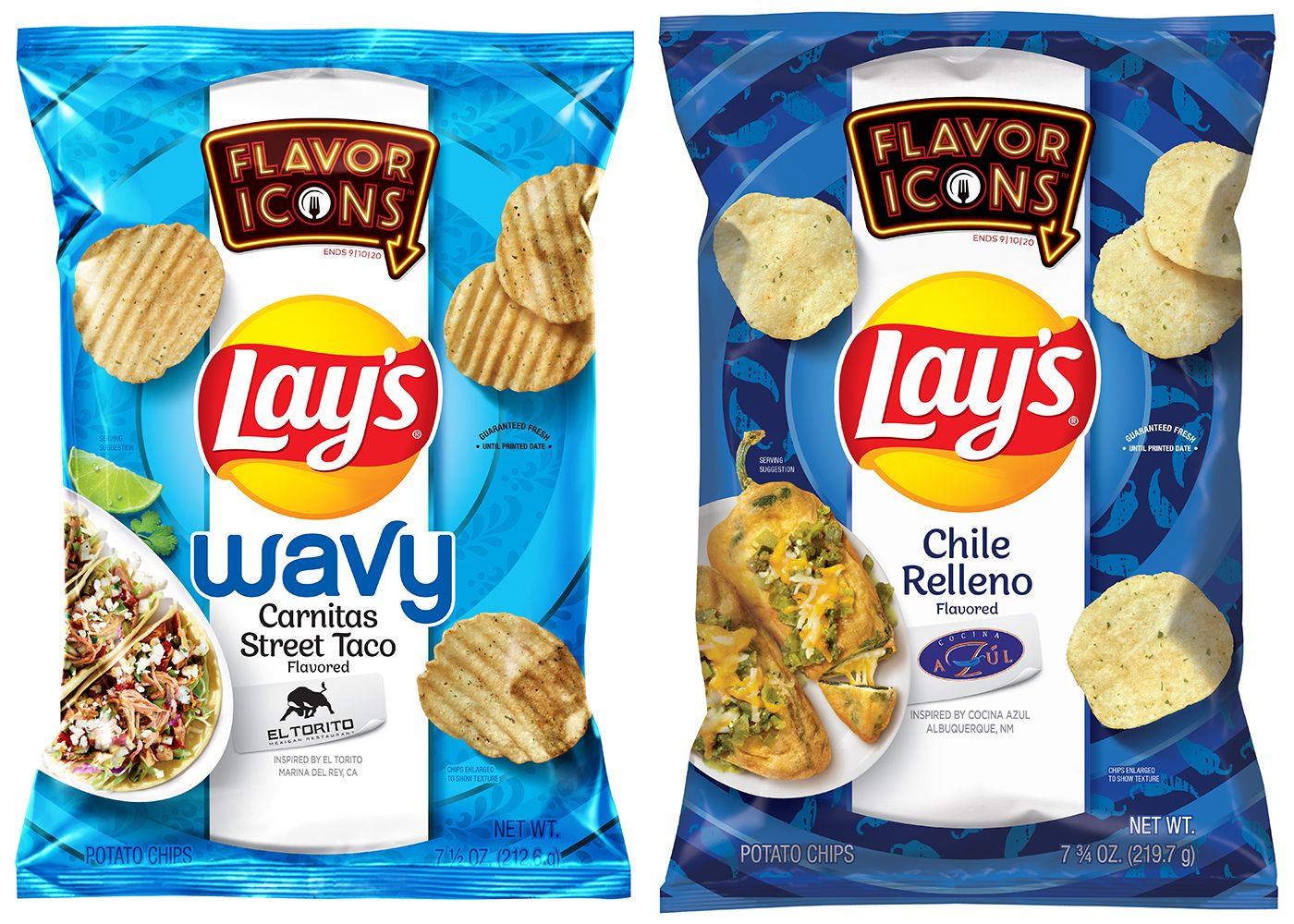 I've got so many emotions running through me right now, I don't know how to react to this. As a Philly native, I'll absolutely have to try the Philly cheesesteak ones. And Grimaldi's is one of my favorite pizza's in NYC, so I feel like I've got to give them a try as well. As for Nashville Hot Chicken, I'm a little on the fence about that, as I'm not about that spicy life.
Regardless, if you're curious and want to try any of these flavors out, they will be rolling out in stores nationwide this week. However, if you want to try Lay's Chile Relleno flavor, that one is is exclusively available at Walmart and 7-Eleven, so you'll need to make a special trip for it.
Lay's Flavor Icons chips are only available for a limited time, so if you want to try one of them, you'd better not wait too long. I made that mistake the last time around and missed out on trying the lobster roll ones. 🙁
What do you think of Lay's new Flavor Icons potato chips?
Photos courtesy of Lay's