Long Sleeve Tees: The Comfiest Solution For Winter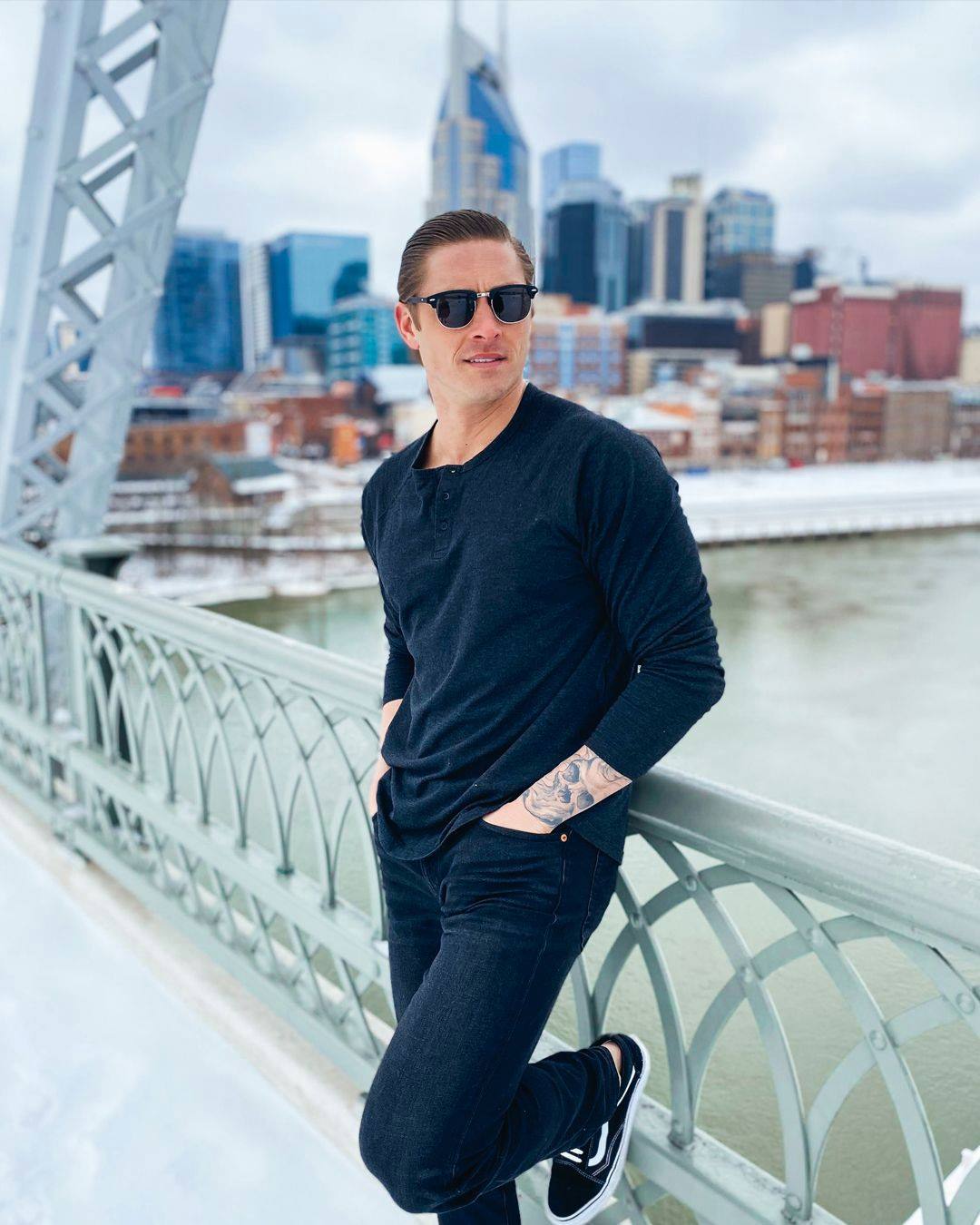 I don't know about you, but for me winter has almost no positives, what with the constant low temperatures, short days and layers upon layers of clothing. Yes, the thick knits are stylish, but they are rarely comfortable and often too itchy to enjoy wearing them.
But what is the alternative besides freezing to death? The answer is simple – it's long sleeve tees, the comfiest solution for winter.
Necklines And Colors
A long sleeve tee, just like your regular tees, comes in different necklines, which makes it easy for you to pick whichever you like the most or get one of each for variety. The three main neckline styles are a crewneck, a V-neck and a Henley.
A crewneck is a traditional round and the most popular neckline; V-neck is, well, a neckline with a V-cut, and a Henley has a button blacked going down the neck vertically and has no collar.
When it comes to colors, our recommendation is to get a bunch of basic shades like black, grey, navy, burgundy and forest red and then try experimenting with something daring like neon or purple.
This way, you always have an excellent foundation for any outfit as well as a fun piece for going out or when you're feeling playful.
Why Is It Great For Winter?
First of all, there's nothing more comfortable than a t-shirt, but a long-sleeve tee is especially great because it provides both warmth and comfort.
It's the perfect layering piece to pair with your blazers, cardigans, V-neck or regular jumpers or to wear on its own (some merino wool tees are warm enough!).
The long-sleeve tee also eliminates the need for super-thick and itchy knitwear (unless you're in Iceland or Alaska) because it provides an additional layer of warmth.
How To Wear A Long-Sleeve Tee In Winter?
There almost is no wrong way of wearing a long-sleeve t-shirt in the cold season, but we've prepared three amazing styling suggestions anyway!
These looks cover pretty much any occasion, and all are super comfortable.
With A Puffer Or Knit Vest
While sweaters restrict movement, a vest gives you freedom and warmth simultaneously. Just start with your favorite long-sleeve t-shirt!
Choose a knit vest if you're looking to create a comfy outfit for the office. Go for a cable knit or other chunkier vest with cool patterns to avoid the boring librarian look. A puffer vest is an excellent option for casual occasions like grabbing a beer or hanging out with your friends.
As for the bottoms, opt for jeans, joggers or cargo pants for your casual look and chinos or wool trousers for the semi-formal one.
With A Blazer And Wool Trousers
A blazer, a button-down shirt and slacks are a classic and, let's be honest, a little dull office look. It's also not too comfortable!
But you can turn things around and reimagine this outfit by swapping out the shirt to a long-sleeve shirt (we'd go for a V-neck or crewneck) and the slacks to wool trousers.
You'll still look put together and adhere to the semi-formal dress code but will feel much more comfortable and stylish too! This look works great for the office, semi-formal events, dinners out and official family functions.
Opt for a high-quality shirts with long sleeves from brands like Fresh Clean Tees to ensure you look smooth and stylish.
With A Cardigan And Chinos
Another great look for the office (yes, we probably spend too much time there) is a long-sleeve shirt, cardigan and chinos.
You can play around with your chinos' color and branch out of the classic grey and navy. How about forest green or burgundy?
Also, be creative with your cardigan and choose a thick cable knit, cool pattern or multi-colored one to avoid looking like a grandpa (no disrespect for grandpas, though!).
In this case, all you need is a monochrome long-sleeve tee to finish a perfect everyday winter look.