Laundry Sauce Gets Your Clothes Smelling Fresh And Masculine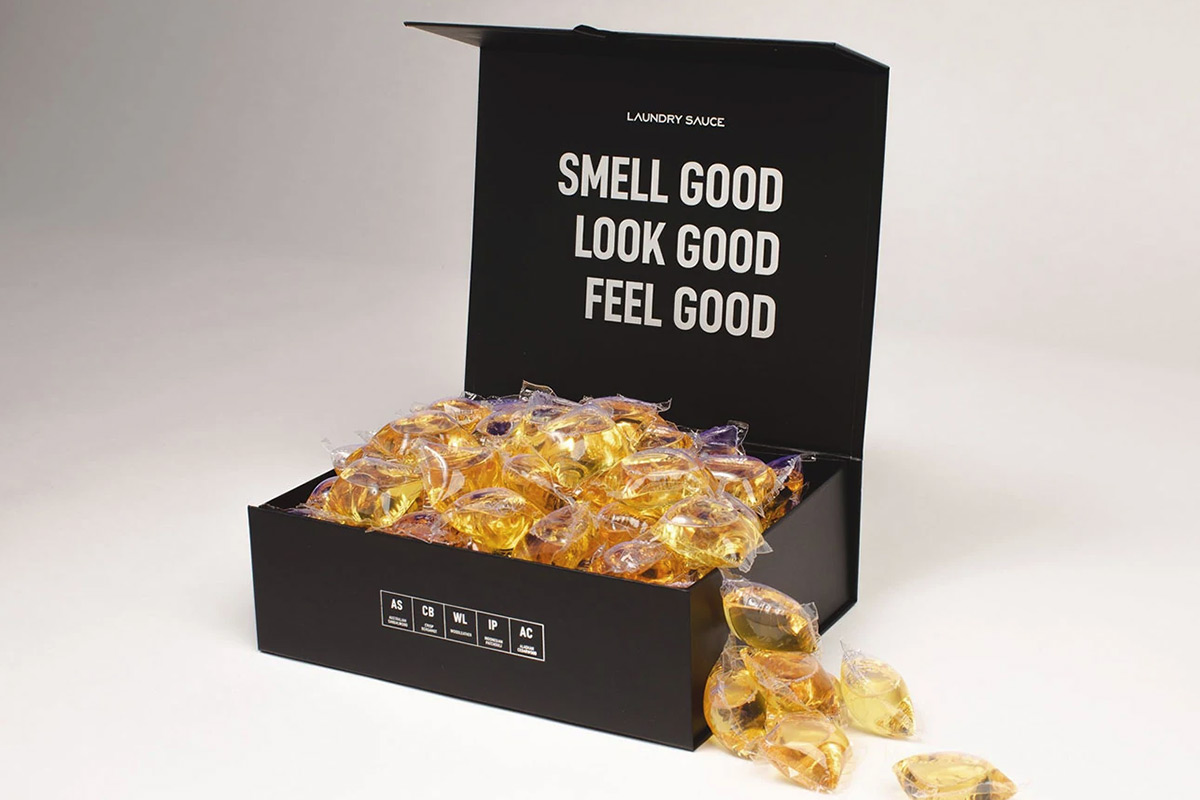 Like many of you, I've been using the same laundry detergent for most of my adult life. It's just one of those things where I found a brand that I liked and stuck with it. After all, if it keeps my clothes looking their best, why would I look for something else?
Enter Laundry Sauce, a company that was bored by the mundane scents in the detergent aisle and decided to do something about it, developing a "powerfully clean product with bold scents that challenge people to depart from the mundane and embrace new experiences."
That's some pretty good marketing, right? But let me tell you, after trying out Laundry Sauce for myself, I've gotta say that they're really onto something here! Most laundry detergents out there either smell "clean" or have some light fragrance (lilac, etc) that is pretty much gone by the time you hang up your clothes.
But Laundry Sauce offers up high-end, sophisticated scents that stay with your clothes all day long, so you can forego wearing cologne altogether. In fact, the first time I used Laundry Sauce, my girlfriend asked me what kind of cologne I was wearing, as she loved the scent. You should have seen her face when I told her it was actually my new laundry detergent!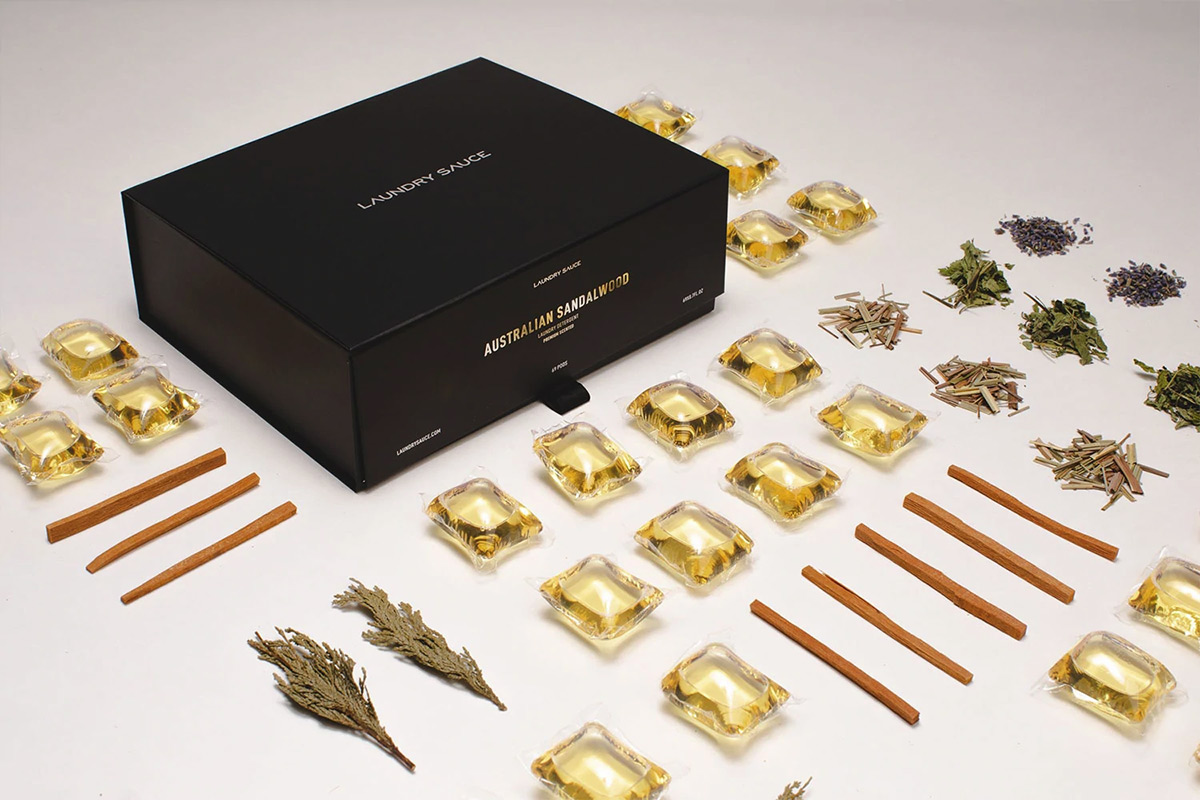 You can choose from two different scents, Australian Sandalwood and Siberian Pine:
Australian Sandalwood – Taking its cues from the land down under, this dark blend of exotic woods is rich, warm and mysterious. Unique, patented Woodleather combines with Virginia Cedarwood to layer on a dark woodiness, white Alaskan Cedarwood adds a crisp of freshness. Deep amber, smooth suede and soft musk leaves a powerful impression of confident clean.
Siberian Pine – Inspired by the far-north tundra where nature thrives pristine and untouched. Crisp juniper, cool geranium, frozen oakmoss and an ethereal touch of white mint combine to create an unrivaled freshness. Precious amber adds a feeling of clean, while the purity of tonka brings a touch of softness.
Both scents are amazing smelling in their own right, and I can't decide which one I like better. What I can tell you is that I've never smelled better, and I'm turning heads everywhere I go.
Each box of Laundry Sauce contains 69 pods of the ultra-concentrated formula, and it's super easy to use. Simply toss a Laundry Sauce pod into your washing machine (or 2 pods for extra large loads), add your dirty clothes, start your wash cycle, and get ready to smell amazing!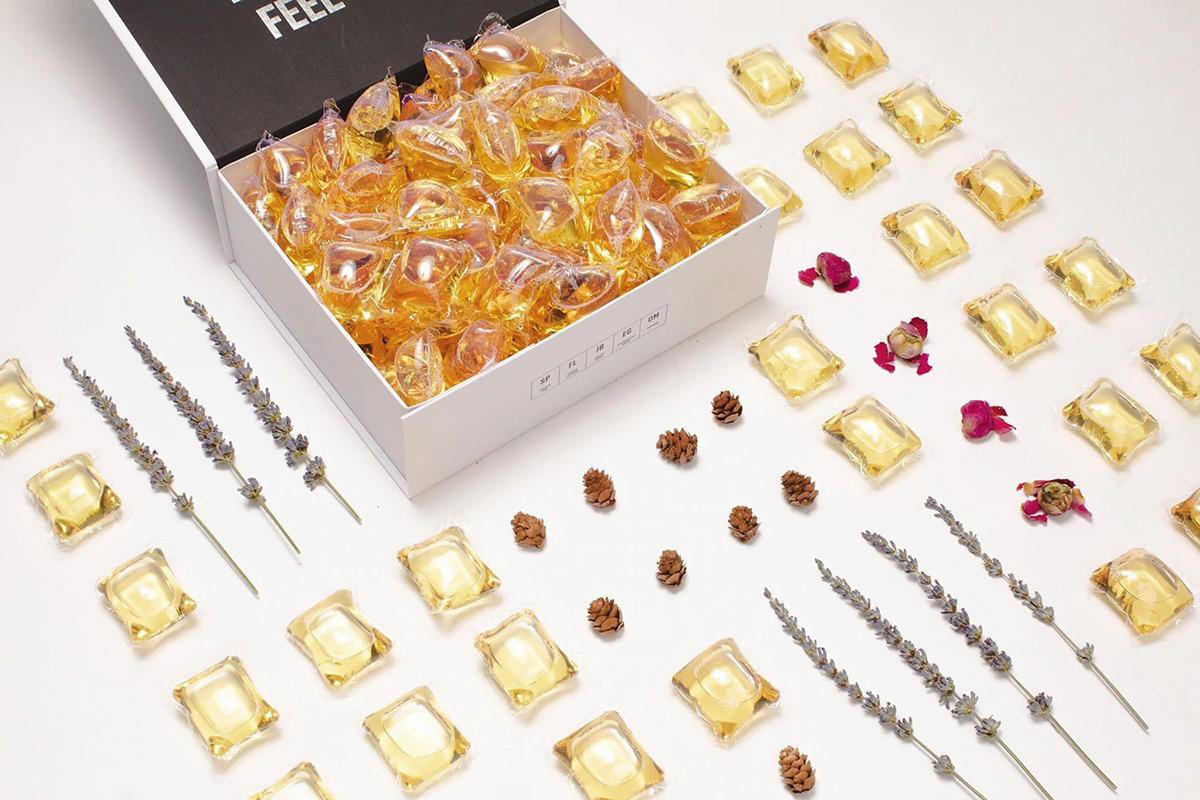 Pricing is a little on the high side, coming in at $69 per box, which breaks down to $1 per load. My current detergent runs me about $0.20/load. That said, I'm more than happy to pay this small premium, as it delivers a long lasting, next level fragrance, it's gentle on clothing, and the pods are environmentally friendly.
So who's ready to step up their laundry game with Laundry Sauce? It's a total game changer, and you'll wonder how you ever lived with regular laundry detergent once you experience these bold, soulful fragrances for yourself!
Visit laundrysauce.com to learn more about Laundy Sauce.