Looking For Good Mileage: 7 Most Fuel-Efficient Diesel Trucks To Consider
Fuel efficiency should be top of mind for anyone choosing a new or used vehicle. Even a slight increase in a vehicle's miles-per-gallon rating can yield major savings down the line. Even though diesel fuel costs more per gallon than regular gasoline, diesel engines are generally much more efficient than cars. Diesel fuel also contains more energy per gallon than gas.
Diesel trucks arguably provide a greater return on investment, considering they cost less to maintain and last longer than cars. Still, some diesel trucks leave something to be desired when it comes to fuel efficiency. The MPG rating can vary dramatically depending on the age, make and model. Luckily, manufacturers of lightweight diesel trucks are required to disclose efficiency ratings to the public to help consumers make an informed decision. Companies have also been refining their technology to make their products more appealing to fuel-conscious drivers. So, how do the latest makes and models stack up when it comes to fuel efficiency?
Keep in mind that modifications and the overall weight of the vehicle will affect its fuel efficiency. Many automakers offer both two-wheel drive (2WD) and four-wheel drive (4WD) options. The latter adds additional weight, so the 4WD model will almost always be less efficient than the 2WD model. You will also see your fuel efficiency decrease when adding aftermarket accessories, hauling heavy loads, or taking on additional passengers.
A used diesel truck may not perform as advertised, as vehicles tend to become less efficient over time. Go through the vehicle's maintenance history to see if the parts and components are working properly. A slight problem could force the engine to burn more fuel than necessary. Regardless of which vehicle you choose, be sure to change the oil regularly and maintain your truck at the required intervals to avoid damaging your engine.
Every diesel engine uses emissions reduction technology to reduce the spread of harmful airborne toxins, as required by the Environmental Protection Agency (EPA). For example, many models use exhaust gas recirculation to lower the temperature of the combustion chamber. Research the vehicle's emissions requirements to see if it complies with the current standard and replace the EGR coolers as needed to avoid wasting fuel.
The timing and pressure of the fuel going into the combustion chamber can have a drastic effect on fuel efficiency as well. It is up to the vehicle's injection pressure regulator (IPR) to set the timing and pressure of the fuel based on engine performance. If the timing or pressure is off, the engine will need to burn more fuel to produce the same amount of power.
The IPR uses the information it receives from the injection control pressure (ICP) sensor, but some models are known to have faulty ICP sensors, such as those with the Powerstroke 7.3 diesel engine. Replace the ICP sensor 7.3 as needed to improve fuel efficiency.
Top Contenders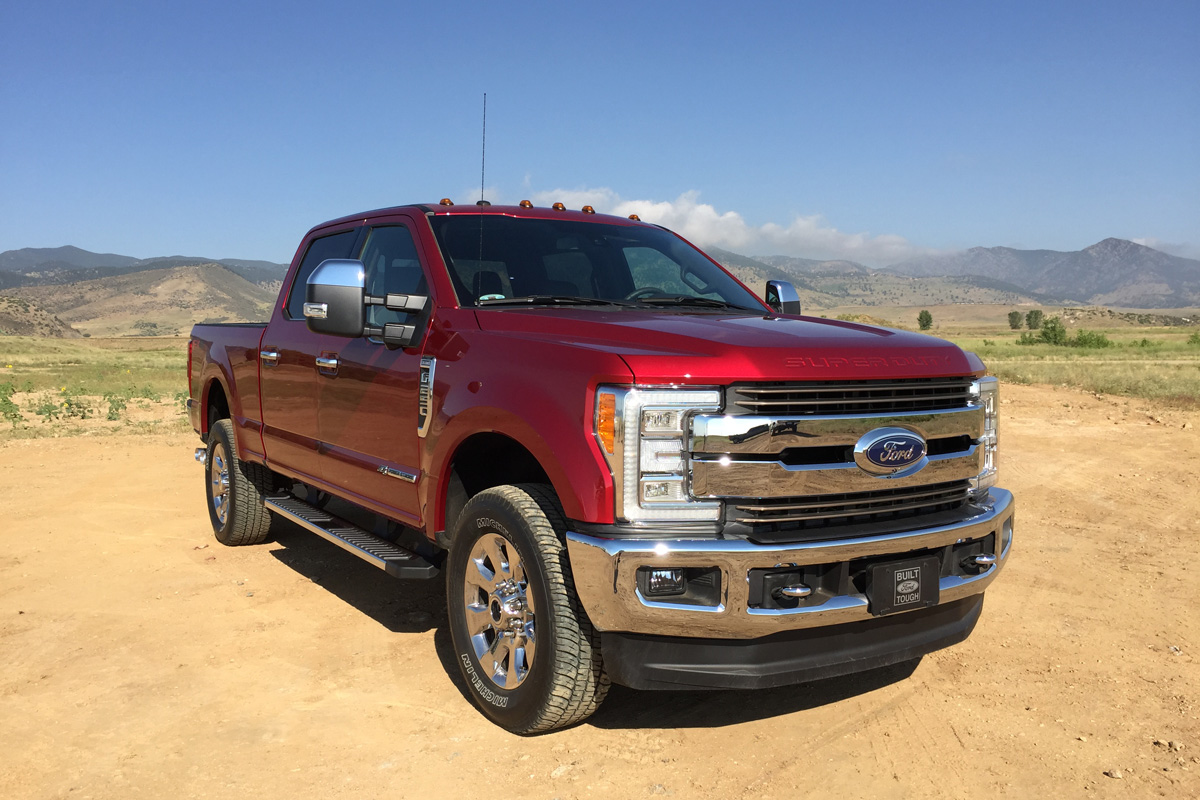 Heavy Duty:
Chevy Silverado 2500 HD
This heavy-duty truck comes with a 6.6-liter V8 Duramax turbodiesel and a six-speed automatic transmission. The 4WD model gets a combined MPG of 14.
Ram 2500
Right behind it is the Ram 2500 with a 6.7-liter Cummins inline-six turbo diesel. It also gets a combined MPG of 14.
Ford F-250 HD
The F-250 features an aluminum body to help keep the weight down. With a 6.7-liter Powerstroke turbodiesel V8 engine, the model gets an impressive 15 combined MPG.
Nissan Titan XD
Another heavy-duty truck, a Titan XD also clocks in at 15 MPG, thanks to its smaller engine (5.0-liter V8 turbo diesel).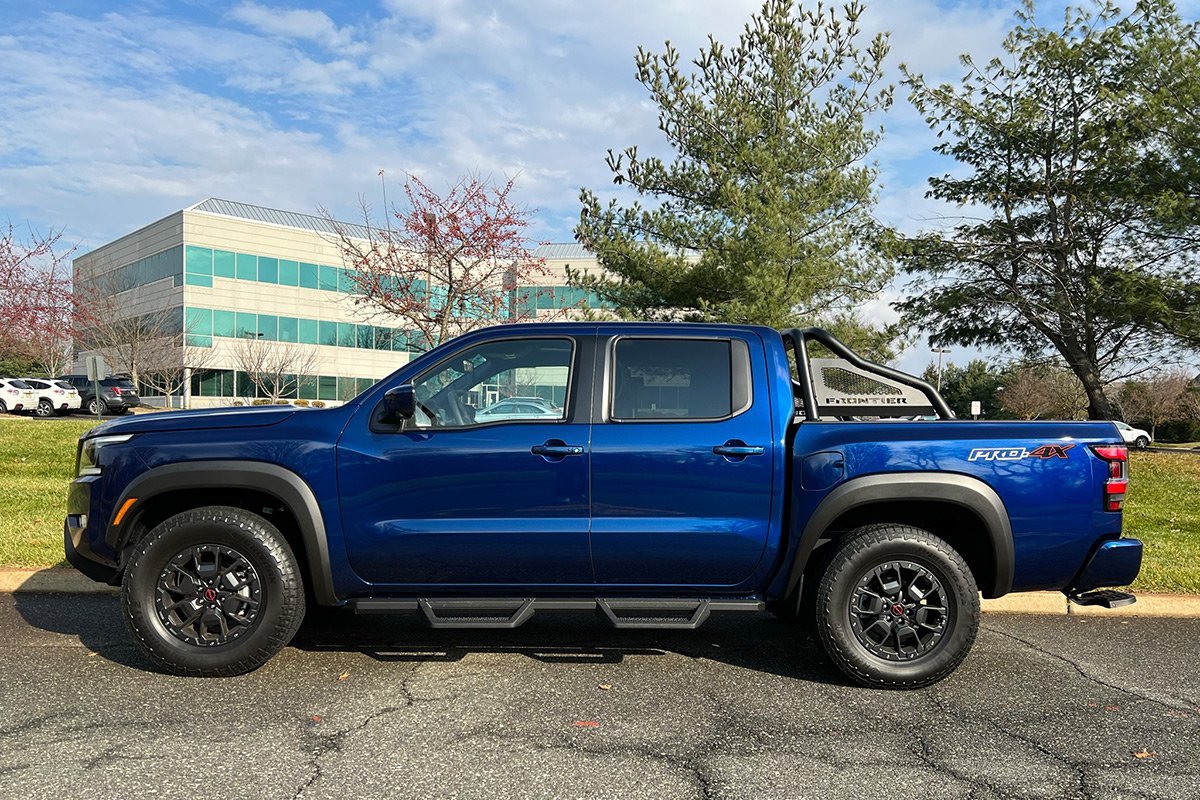 Light Duty:
You can count on a light-duty diesel truck to get about twice the fuel efficiency as a heavy-duty make and model. Most manufacturers offer smaller versions of their heavy-duty truck to help drivers conserve fuel. However, they come with less towing capacity and produce less torque than larger trucks.
Ford F-150 Lariat SuperCab
Both the 2WD and 4WD options come with the 3.0-liter Powerstroke V6 turbodiesel and both are estimated to come with a combined MPG of 24. The 2WD performs slightly better on the highway than the 4WD option, but they get about the same mileage in the city.
GMC Canyon SLE Crew Cab
Also in its class, the Canyon SLE comes with a 2.8-liter Duramax turbodiesel four-cylinder engine. The 2WD option provides up to 20 MPG in the city and 30 MPG on the highway for a combined rating of 23 MPG. The 4WD takes it down to a combined rating of 22 MPG.
Ram 1500 Diesel
With a 3.0-liter V6 EcoDiesel, a 2WD light-duty Ram will get you 32 MPG on the highway, 22 MPG in the city, and 26 MPG combined. The 4WD gets 29 MPG highway, 21 MPG city, and 24 MPG combined.
Ask yourself how much towing capacity and torque you need to get the job done. Going with a light-duty truck will save you money at the pump, but you won't be able to haul as much as you would with a heavy-duty truck. Keep an eye on how fast you are burning through fuel and inspect the engine regularly to make sure it is running efficiently. Replace your diesel truck parts before they break down to maintain your current fuel efficiency.