Meet The All-New MINI Coupe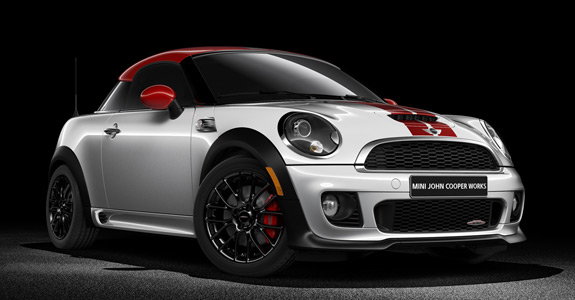 There was a time when motoring was simpler. All you needed was two seats, one highway and no worries. Every jaunt was an opportunity for romance, adventure, or both. Motoring was the destination.
Gradually, the rat race has overshadowed the road race. Many are rushed yet few revel in speed. Enter the MINI Coupe, built for that band of renegades who demand a car that makes them smile in wonder, shift with vigor and grip the wheel with exhilaration. For whom motoring is both the means, and the end.
They who still delight in the spirit of unbridled motoring will applaud the all-new MINI Coupe. It's a head-turning, fuel-sipping, growling 6-speed with an insatiable hunger for asphalt and adventure. Equipped with a speed-sensitive spoiler, this performance-tuned bulldog looks and drives like sports cars with twice its cost.
And is so special, it can only be savored by two at a time!
Check out at at MiniUSA.com