Movie Review: Mantervention
This is a sponsored post written by me on behalf of Mantervention for IZEA. All opinions are 100% mine.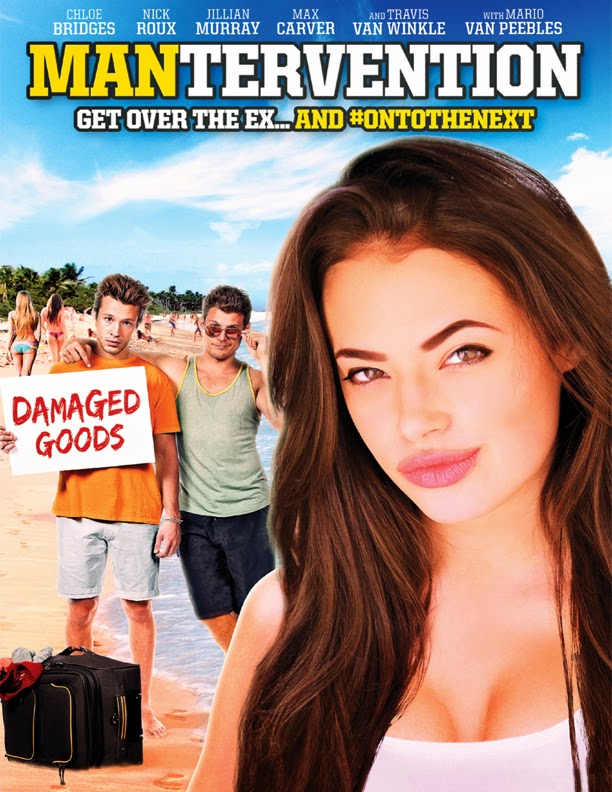 Mantervention is a new college comedy from Vision Films that sports the tagline "Get Over the Ex… And #OntoTheNext". Convinced that romance is dead after getting his heart broken, hopeless romantic Spencer turns to his best friend Coke, a ladies man who's planned an unorthodox "mantervention" for him filled with sex and debauchery to help him forget about Allison and convert him into a player. Using a formula based on the amount of time Spencer was with his ex, Coke determines that Spencer needs to sleep with 13 girls in order to get over his ex.
Check out the trailer for Mantervention:

Watching this movie, I couldn't help but regret my decision not to become a bartender after school, as these guys make it look like a rotating door of gorgeous women. Along the way, Spencer and Coke encounter their fair share of strange co-ed cuties, including a hot blonde who acts like a cat, a stunning brunette who likes playing with dolls, and an masseuse who tells Coke "Your cock bigger than my whole village in Shanghai!"
Spencer eventually becomes bored with bedding random hotties (a problem I don't think I'd have), and he starts pursuing the lovely Katie, a fellow hopeless romantic who's dealing with a broken heart of her own. But instead of the happy ending you're expecting, a bunch of drama ensues, and you'll have to get your copy of Mantervention (available on TV VOD, iTunes, Vimeo, Vudu and screening in limited theaters throughout the month of September) in order to see how things play out. Follow this link to find VOD and release details.
Honestly, I really enjoyed the movie – Coke's one-liners are classic Trent from Swingers, and the gratuitous T&A definitely didn't hurt either! All in all, this is a great way to spend a few hours, and if you're like me, you'll probably watch it a couple of times so you can enjoy the eye candy again and again..
For more information on Mantervention, be sure to check out their Facebook, Twitter, and Instagram pages.
Enjoy!