Movie Review: Someone Marry Barry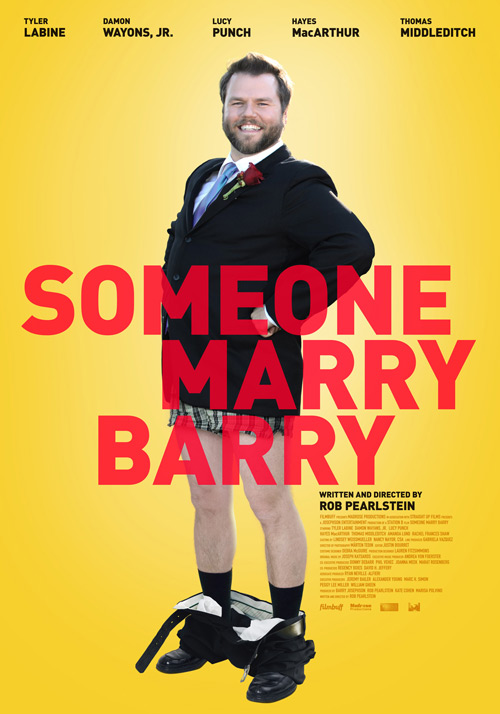 Last month, I posted the red band trailer for Someone Marry Barry, a wild and raunchy romantic comedy that follows a trio of childhood friends who scheme to find a wife for Barry, their social wrecking ball of a pal. They figured the best way to tame him would be to find him a wife. But their plan completely backfires when his new girlfriend Melanie turns out to be just as inappropriate as him.
The trailer was hysterical, so I was really looking forward to watching this. Of course, the risk you run with these types of movies is that all the funny parts get spoiled by the trailer (I'm talking to you Anchorman 2). But that's not the case in Someone Marry Barry, there are plenty of laughs throughout that will leave you gasping for air. Seriously, my girl had tears streaming down her face at times, it was that funny!
Someone Marry Barry stars Tyler Labine (Tucker & Dale vs. Evil, Reaper), Lucy Punch (Bad Teacher), Hayes McArthur (Go On), Thomas Middleditch (The Wolf of Wall Street) and Damon Wayans Jr. (New Girl), and the cast really makes the movie. There's also a cameo by Ed Helms (The Office, The Hangover), which seems fitting since the movie has a bit of a "wolf pack" vibe to it.
If you're looking for some low-brow humor that will have you laughing your ass off, check out Someone Marry Barry. The movie is currently playing in select theaters, and will be available to watch on iTunes and other leading digital VOD platforms starting February 13th.