Nissan IDS Concept – A Self-Driving, Electric Car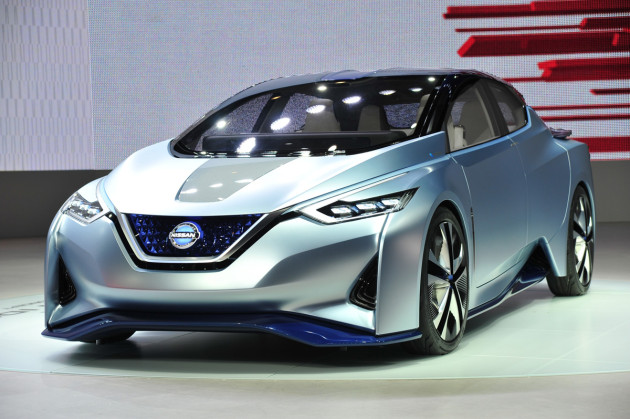 Nissan unveiled a concept vehicle today at the Tokyo Motor Show that embodies Nissan's vision of the future of autonomous driving and zero emission EVs: the Nissan IDS Concept.
Back in 2013, Nissan president and CEO Carlos Ghosn said that by 2020 Nissan plans to equip innovative autonomous drive technology on multiple vehicles. And judging by the Nissan IDS Concept that was shown here today, progress appears to be well on track to achieve this goal.
Presenting at the show, Ghosn said: "Nissan's forthcoming technologies will revolutionize the relationship between car and driver, and future mobility."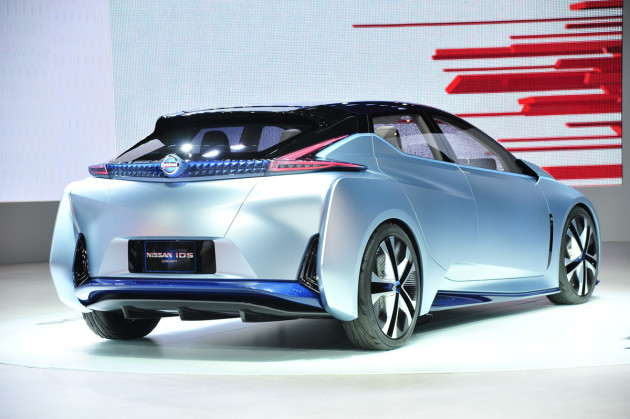 Nissan Intelligent Driving is Nissan's concept of autonomous drive technology and represents what Nissan believes next-generation vehicles should be. "Nissan Intelligent Driving improves a driver's ability to see, think and react. It compensates for human error, which causes more than 90 percent of all car accidents. As a result, time spent behind the wheel is safer, cleaner, more efficient and more fun," continued Ghosn.
Some have compared a future with autonomous drive to living in a world of conveyer belts that simply ferry people from point A to B, but the Nissan IDS Concept promises a very different vision of tomorrow. Even when the driver selects Piloted Drive and turns over driving to the vehicle, the car's performance — from accelerating to braking to cornering — imitates the driver's own style and preferences.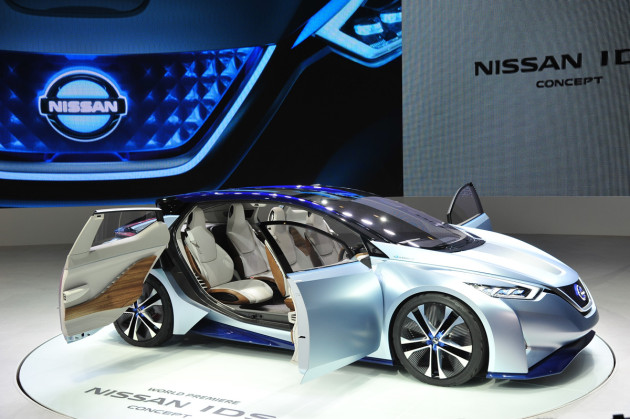 In Manual Drive mode, the driver has control. The linear acceleration and cornering are pure and exhilarating. Yet behind the scenes, the Nissan IDS Concept continues to provide assistance. Sensors continually monitor conditions and assistance is available even while the driver is in control. In the event of imminent danger, Nissan IDS Concept will assist the driver in taking evasive action.
In addition to learning, the Nissan IDS Concept's AI communicates like an attentive partner. From information concerning traffic conditions, the driver's schedule to personal interests, Nissan IDS Concept's AI has what is needed to help create a driving experience that is comfortable, enjoyable and safe.
Featuring Nissan's most advanced safety, driving-control and EV technology, all taken to a new level by AI, the Nissan IDS Concept is a compelling showcase of a promising future.