Weistec AMG GT S Sets Quarter Mile Record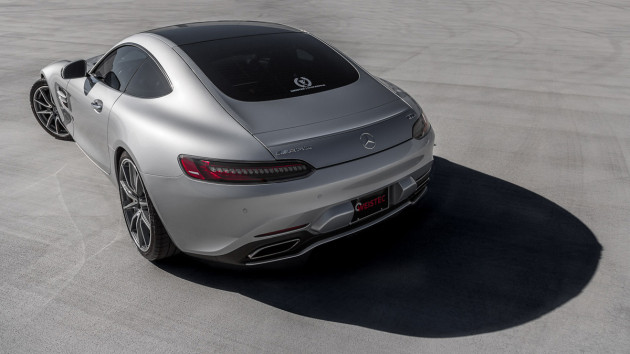 For most people, a stock Mercedes-AMG GT S is plenty fast, with it's 4.0-liter V8 biturbo engine that puts out a whopping 503HP and 479 ft-lb of torque. It does 0-60 in 3.7s, on it's way to a top speed of 193MPH. I got to drive one last week, and I couldn't stop grinning, it's one heck of a car!
But for some guys, there's no such thing as "fast enough", and for them, Weistec Engineering has just what you're looking for. Weistec upgraded their GT S with the new Weistec high flow air filters, VTA adapters, high-flow downpipe and mid-pipe, coilover suspension, and engine calibration.
After the vehicle received the Weistec upgrades it gained a whopping 147 HP and 257 ft-lbs of torque, putting the car at 670 horsepower and 755 ft-lb of torque. This allowed Weistec to pick up over a half-second in the quarter mile over the car in stock form, running it in 10.8 seconds at 126.25 miles per hour!
Watch as the Weistec AMG GT S runs back-to-back 10-second passes at the Auto Club Dragway:

"We couldn't be happier with our AMG GT-S's performance at the track. This car is quite good out of the box and we had to really work to improve on what AMG did, but in the end we were able to unlock the potential hidden inside the car," said Steve Atneyel, Director of Software Development for Weistec. "One of the most impressive aspects of this test was that these runs were done back to back on a day with high ambient temperatures and we didn't have any issues. We are excited to see how much quicker this car will go once it is equipped with our turbocharger upgrade."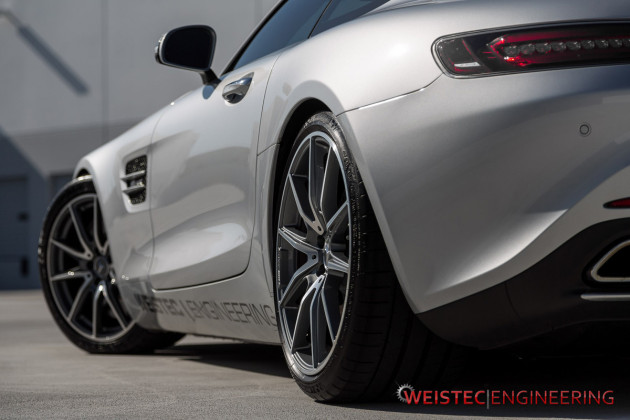 It's an impressive feat, and we can't wait to see what Weistec Engineering is able to do to their GT S once they upgrade the turbos in this street beast!