Pizza Hut Offering A $10,010 Engagement Party Package!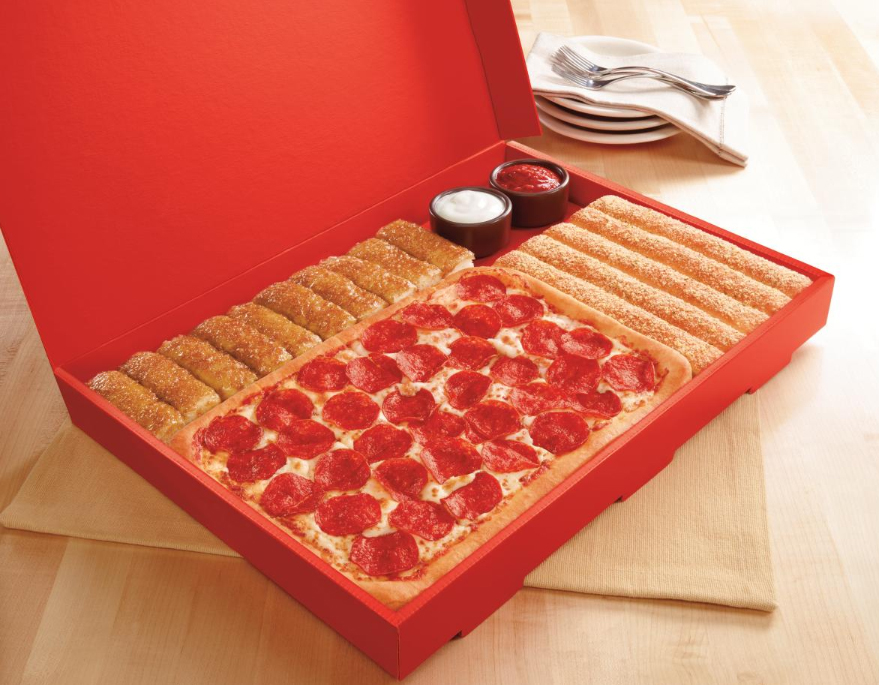 This is no joke! Pizza Hut wants you to order your perfect proposal now. And the cost?
$10,010! (plus tax)
So what does that lucky lady in your life have to look forward to?
Limo service
A ruby engagement ring
A bouquet of flowers
A personal fireworks display
A professional photographer
A professional videographer
And last but not least, a Pizza Hut $10 Dinner Box, which contains "a medium one-topping rectangular pan pizza, five breadsticks with marinara sauce and 10 cinnamon sticks with a sweet icing cup in one box."
Man, for $10K, you think they'd throw in a couple of sodas or something!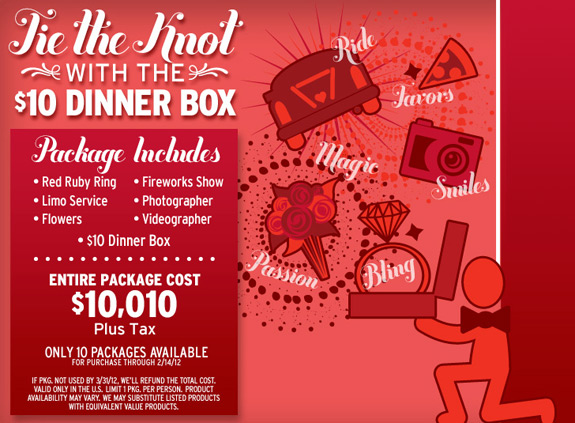 "If we're able to fit pizza, breadsticks and dessert into one box for only $10, why stop there?" asked Kurt Kane, Pizza Hut CMO. "Our customers want the best of everything, from their food to memorable life experiences. So we decided to make one of those experiences – the marriage proposal – second-to-none and offer it at PizzaHut.com right alongside the new $10 Dinner Box."
Customers interested in purchasing the exclusive $10 Dinner Box Proposal Package can visit PizzaHut.com or email Proposal@PizzaHut.com for more information.