Pizza Hut Partners With Blake Shelton To Roll Out New Line Of BBQ Pizzas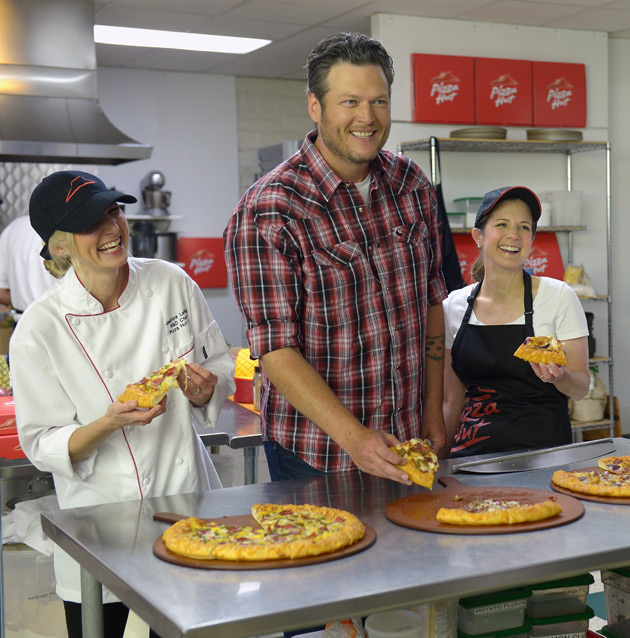 Pizza Hut announced today that they've partnered with Blake Shelton to launch a new line of BBQ Pizzas in three distinct flavors: Blake's Smokehouse BBQ, Hawaiian BBQ and Honey BBQ Chicken.
"Growing up in Ada, Oklahoma, Pizza Hut was a big deal in my community," said Shelton. "As a fan of BBQ and pizza, it has been a blast to partner with Pizza Hut to bring two of my favorite foods together."
A pizza and BBQ enthusiast, Shelton played a key role in inspiring the new menu items from Pizza Hut. So much so, the Smokehouse BBQ recipe is named in his honor. Blake's Smokehouse BBQ and the other two BBQ recipes will be available beginning today as a summer staple for $11, and consumers can enjoy a 2-liter Pepsi product for just $1 more. Also, from May 18-26th, a medium BBQ recipe pizza is $5 with the purchase of any large pizza online.
"The authenticity that Blake brings as a performer, personality and backyard BBQ enthusiastic made him the ultimate fit for this launch and our brand," said Jared Drinkwater, Senior Director of Marketing, Pizza Hut. "We're so thrilled to have him as a partner and truly excited to bring our real backyard BBQ flavors to pizza."
The three BBQ pizza recipes from Pizza Hut feature a savory toasted cheddar edge on the brand's new Hand-Tossed crust and are topped with a Honey BBQ sauce. The three recipes include:
Blake's Smokehouse BBQ: With a southern twist and Blake's inspiration, this pie features hardwood smoked bacon, smoked ham flavored with a hint of sugar and juicy pork.
Hawaiian BBQ: Featuring a tropical island favorite with a BBQ infused taste, this pizza provides smoked ham flavored with a hint of sugar, pieces of sweet pineapple and crisp green peppers.
Honey BBQ Chicken: A classic BBQ combination, this pizza is topped with tender, all-white meat chicken, hardwood smoked bacon and sweet red onions.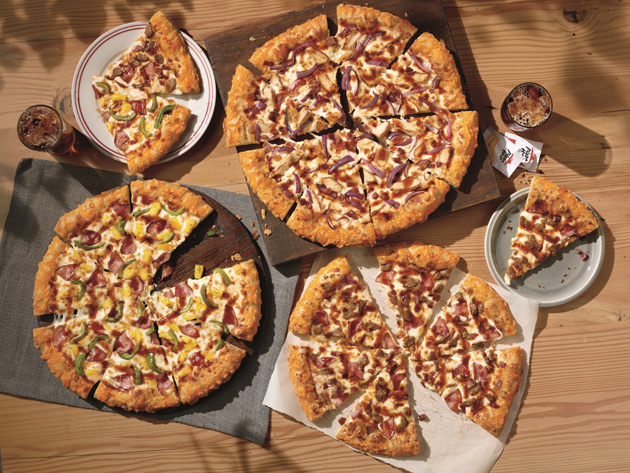 "The new line of Pizza Hut BBQ Pizzas combines the bold flavors of our cheddar crust, sweet honey BBQ sauce and hand-picked ingredients to deliver recipes that satisfy with every single bite," said Wiley Bates III, Executive Chef at Pizza Hut. "We drew inspiration from Blake Shelton in forming recipes that are distinctive yet appealing to a variety of tastes and we think the results are really going to wow those consumers looking for adventurous flavors in their food."
I'm dying to try all three of these bad boys, as I love anything with BBQ on it! 🙂
Which new Pizza Hut BBQ pizza will you be trying first?