Playmate Hottie Helps Saints Fans Celebrate Vets Day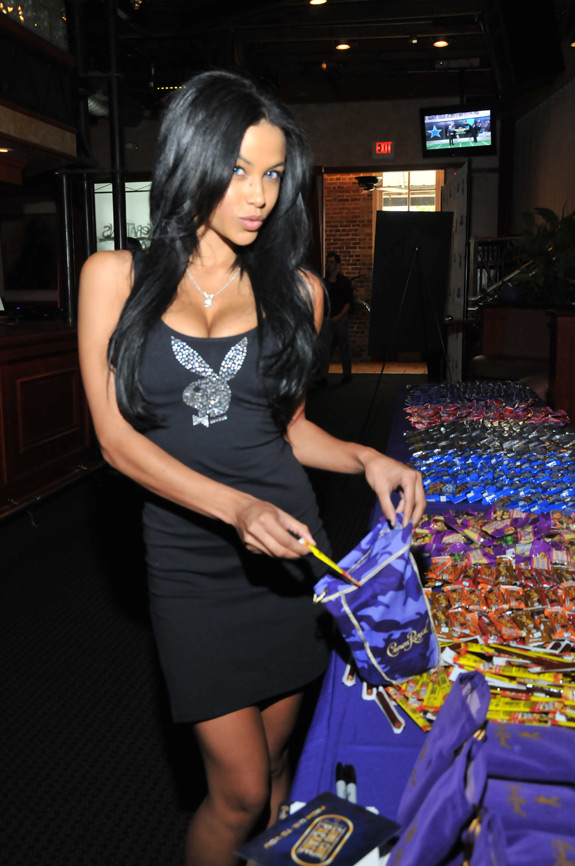 Down in the Big Easy this past Sunday, Crown Royal teamed up with Playboy to throw a kick-ass football viewing party at one of New Orleans' premiere hot-spots, The Metropolitan.
The bash raised money for charity and kicked off the second annual Crown Royal Heroes Project alongside smoking hot Miss February 2011 Playmate, Kylie Johnson.
Not only did guests sip on tasty Crown Royal Maple cocktails, they were also able to give back to servicemen and women by stuffing special care packages to be shipped overseas.. with a little help from Kylie (a former army brat herself) of course.
For every bag stuffed, Crown Royal made a donation (Total of $5,000!) to Support Our War Heroes, a local New Orleans non-profit organization that assists military members who have sustained life altering injuries.
I've included some hot photos from the event that should get you feeling.. patriotic in lieu of the recent holiday. Enjoy!