Reviewing The OPSEAT Grandmaster Series Gaming Chair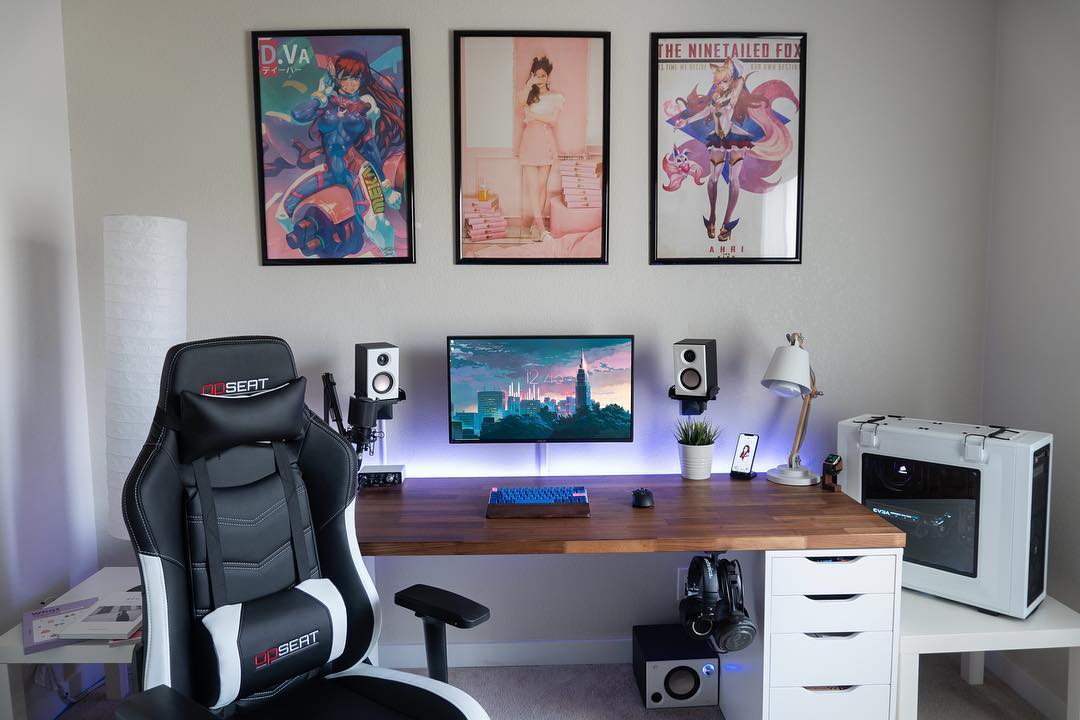 As someone who spends entirely too much time in front of a computer screen (working all day, and then gaming into the wee hours of the morning), I know just how important it is to have a comfortable chair. In the past, I used whatever cheap chair I could fine, and I would pay for it at the end of the day, with my lower back aching something bad.
Given how much time I spend sitting in my chair every day, I decided it was high time to get a high-quality gaming chair, one that could handle my all-night gaming sessions and still leave me feeling good as new afterwards. But I didn't want to spend a fortune on it, as many of the chairs out there are just outrageously expensive.
Searching on the web, one company kept coming up again and again, OPSEAT. So I decided to try out their Grandmaster Series computer gaming chair ($299) and see if it lived up to the hype, given that they're heavily involved in the world of eSports. As it turns out, I couldn't be happier with my choice, and my back feels MUCH better these days.
Visually, this is a great looking gaming chair, available in 11 striking colors, from mild to wild. I was tempted to go for something eye-catching like blue or green. But instead, I decided to keep it subtle, opting for a black chair with white accents. As you can see, it looks pretty sick! I'd give them a 10/10 in the looks department.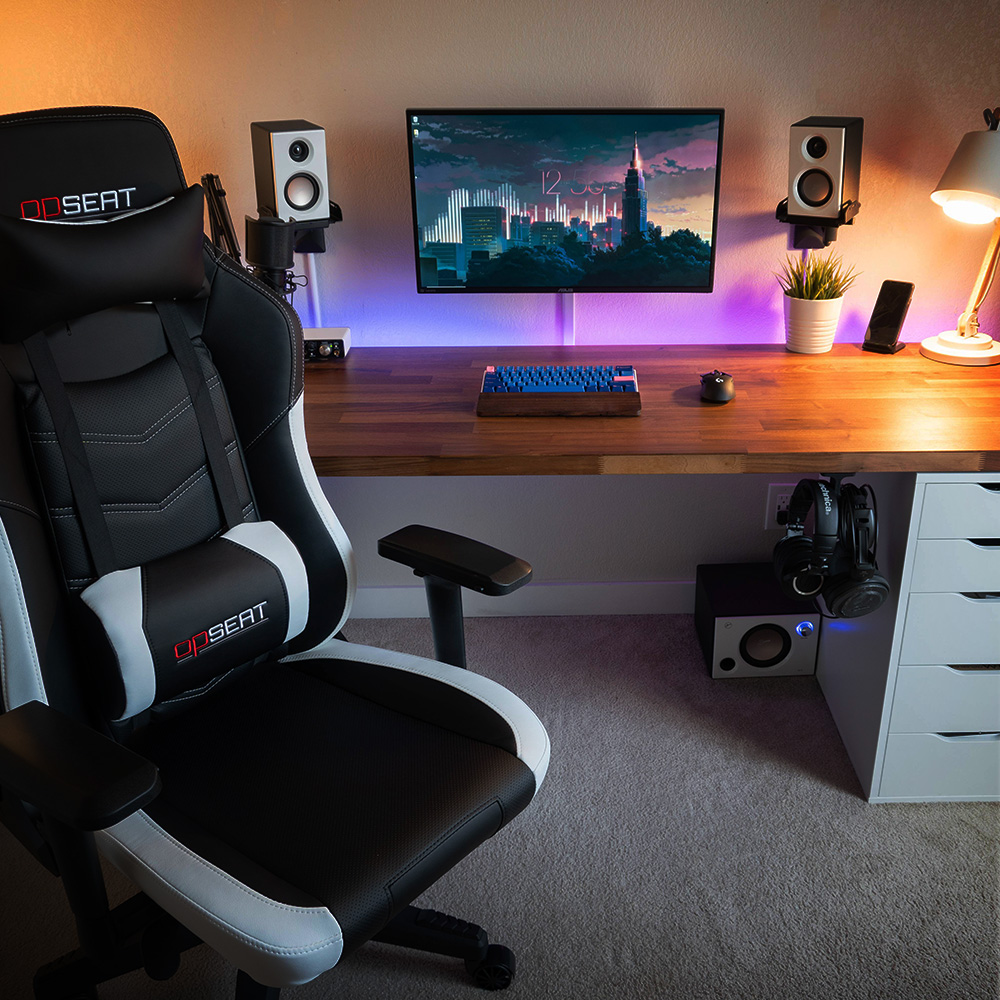 Of course, looks only go so far.. What's most important is how comfortable it is. And OPSEAT knocked it out of the park here as well, delivering an ergonomic chair that can be adjusted in a multitude of ways, allowing you to customize how it fits your body and position perfectly. The racing seat design prevents you from slouching in your seat, you can adjust the seat angle up to 12-degrees, and you can recline back almost completely flat to 135 degrees. In addition, the padded armrests are adjustable in four directions (up and down, front to back, side to side, and rotatable). The chair also comes with lumbar and neck pillows, should you need them.
If I had but one complaint with the OPSEAT Grandmaster Series, it's that there's only 2 inches of height adjustment (51 inches to 53 inches), so if you have a higher desk, that's something to consider. For most people, this shouldn't be an issue, but seeing as how my previous computer chair had 5 inches of adjustment, this caught me off guard initially. But after using the chair for a few days, I found that the difference in height was a non-issue.
That's the only knock I can really give the Grandmaster Series chair. It's built incredibly well, with reinforced, contoured metal frames and five-pointed, heavy-duty nylon bases to support up to 300lbs of weight. The chair arrives disassembled, so I got to see just how sturdy (not to mention heavy) it was while putting it together. Assembly "should" take 25-30 minutes, but the included instructions were a little unclear, so it took me a bit longer to figure everything out. Afterwards, I found this assembly video, which made things infinitely clearer. DOH!
After spending a few weeks with the OPSEAT Grandmaster Series chair, I'm sold. This is by far the best computer chairs that I've ever used. At $299, it's not exactly cheap, but like they say, you get what you pay for. So if you spend a lot of time in front of a computer, it's time for you to upgrade your chair and get ready to feel better, look better, and game better.