You Can Spend The Night In The World's Most Luxurious Hotel.. For Free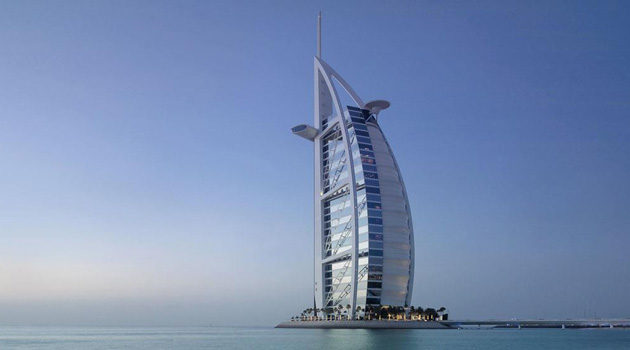 Being broke sucks, and being rich rocks. That's why we here at Guys Gab have figured out a way to help you spend some time at the world's most expensive and luxurious hotel.. for free!
The Burj Al Arab in Dubai is owned by the renowned luxury hotel chain Jumeirah. This ultra-swanky hotel is only accessible by helicopter or private bridge, but you don't have to worry about a thing, because when you stay here, you'll be picked up at the airport via Rolls Royce or helicopter, so there's no need to worry about transportation arrangements.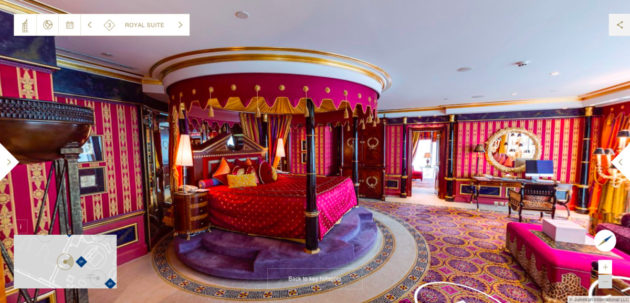 An average night at this seven-star hotel could set you back a cool $2,500 bucks a night for a standard room, while a stay in the two-story Royal Suite (complete with marble staircase) will set you back over $15,000 a night, making it one of the most expensive hotel suites in the world.
While that's just a drop in the bucket for the 1%, the rest of us can only dream of experiencing the luxury of the Burj Al Arab Jumeirah. But thanks to Google and their handy-dandy 3D cameras which have mapped just about every inch of the Burj Al Arab, you're able to take an evening stroll through its courtyard, VIP suites, and other amenities completely free of charge!
It's a pretty remarkable use of Google's technology, and once you start making your virtual way through this magnificent hotel, it's easy to get lost in it and actually believe you're there.
So if you're ready to experience the grandeur of the Burj Al Arab Jumeirah for yourself, pour yourself a glass of bubbly and get ready to experience 360° of luxury. Click here to start your journey.