Surviving Winter In Style With Spyder's Diehard Down Jacket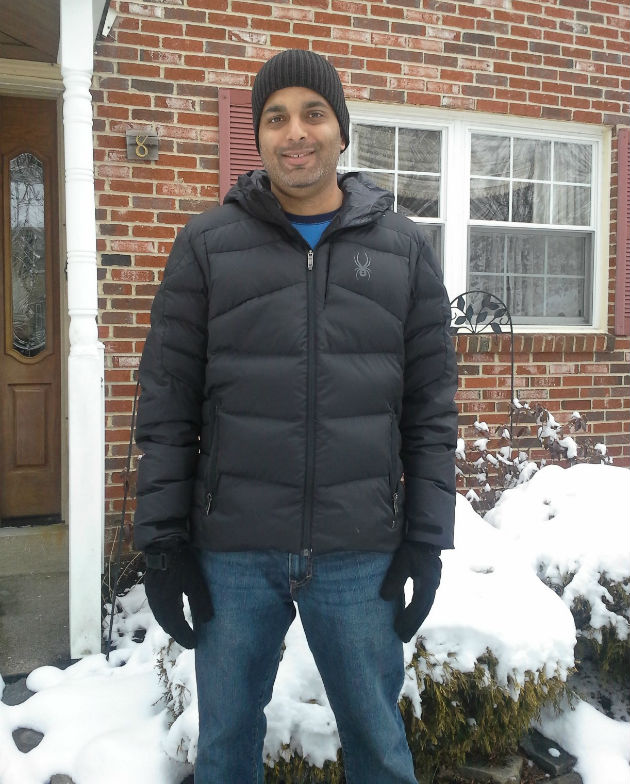 Here in the Northeast, we've had one of the worst winters on record, with frigid temperatures and snowstorm after snowstorm. Thankfully, my new Spyder Diehard Down Jacket has kept me looking dapper, while still keeping me nice and warm all winter long.
Now if the Spyder brand sounds familiar to you, that's because they're one of the largest specialty ski brands in the world. And if you tuned in to this year's Winter Olympics, you probably saw the U.S. Ski Team adorned in Spyder apparel. I figured if it's good enough for our Olympic team, it's good enough for me!
If you visit the Men's Jacket section on Spyder's website, you'll find over 40 jackets to choose from, available in a variety of colors. Regardless of what activity you're looking to do, they've got a jacket ideally suited for it. I went with the Diehard Down jacket, a traditionally puffy jacket that offered a clean, fitted look.
Having ordered it sight unseen, I was concerned about the level of warmth the jacket would provide. When I received the jacket in the mail, I was worried considering how lightweight it felt. But after putting on the jacket and going outside on a COLD and WINDY morning, all of my concerns subsided. The jacket was incredibly warm (thanks in part to the 600 fill power down in the body and sleeves), and the hood does an awesome job of deflecting the wind from you.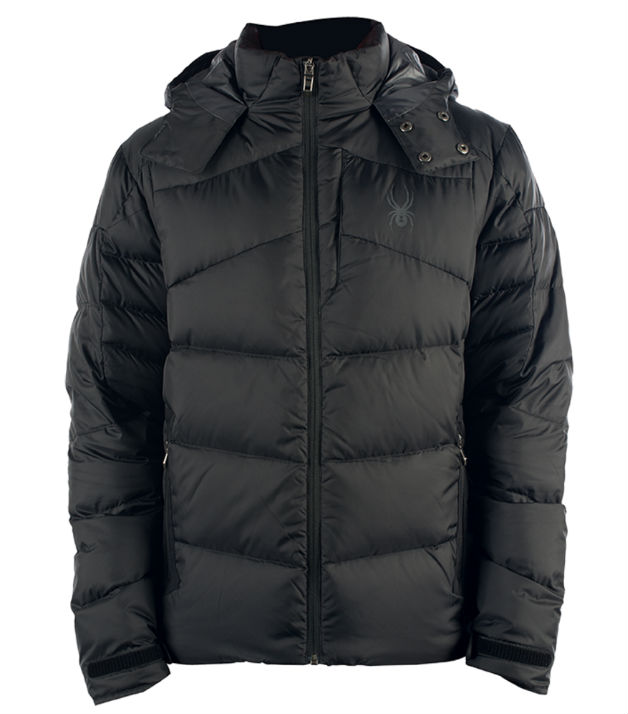 If I had one complaint with the jacket, it's that on occasion, a strong gust of wind would cause my hood to fall down. The photos on Spyder's website show buttons on the hood which would prevent this from happening. But for whatever reason, my jacket's hood design was slightly different and didn't have these buttons.
Overall, I was really impressed with the Spyder Diehard Down Jacket. It kept me warm throughout this most brutal of winters, and it was even up to the task when I went ice climbing last month, keeping me warm and dry while still giving me the mobility I needed for such a physical task.
So if you're looking for a great looking winter jacket for general outdoor and day-to-day use, definitely check out the Spyder Diehard Down Jacket. The Diehard Down retails for $249, and can be purchased online from spyder.com or from a local retailer.