The 2019 Dodge Challenger SRT Hellcat Redeye Is The Demon's Spawn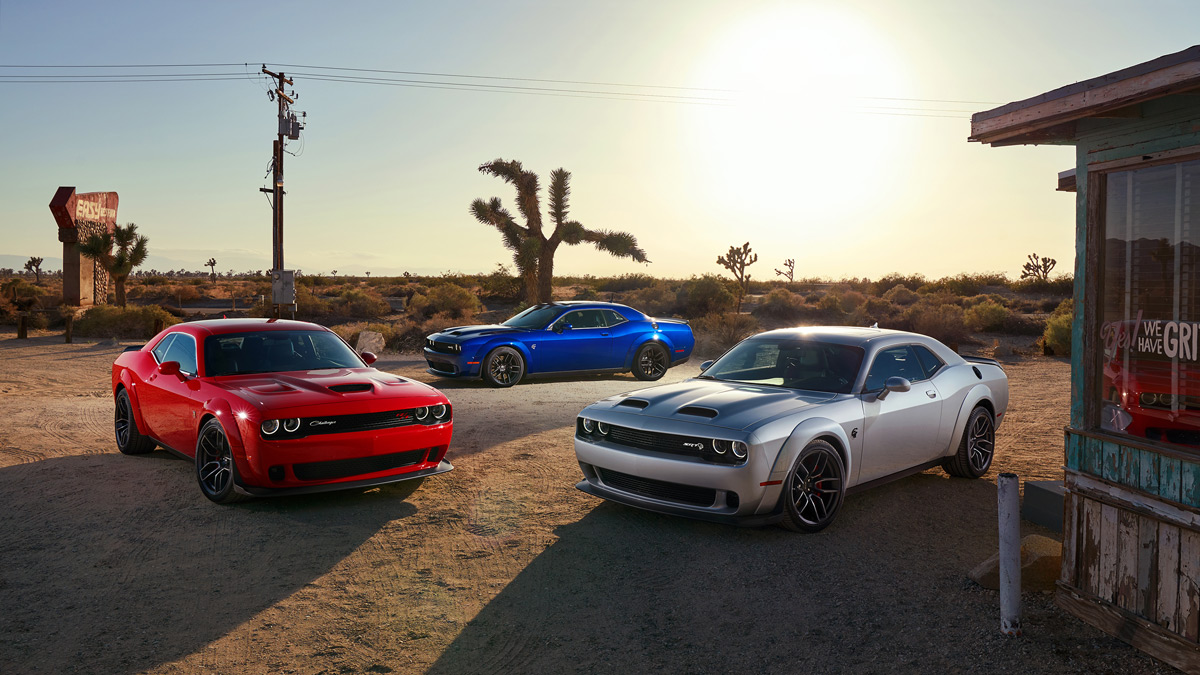 As you've probably heard, the Dodge Challenger SRT Demon has already reached the end of its limited-production run, with 3,300 of them produced in less than a year.
Missed out on your chance to purchase one? Well today is your lucky day, because Dodge/SRT just unveiled the 2019 Dodge Challenger SRT Hellcat Redeye today, a slightly less powerful Demon spawn, with "only" 797 horsepower and 707 pound-feet of torque, with an eight-speed automatic transmission as the only option.
The Hellcat Redeye will rocket from 0-60 in 3.4 seconds, run the quarter-mile in 10.8 seconds at 131 mph, with a top speed of 203 mph, earning it the bragging rights as the "most powerful production V8" and "quickest production muscle car" currently in production.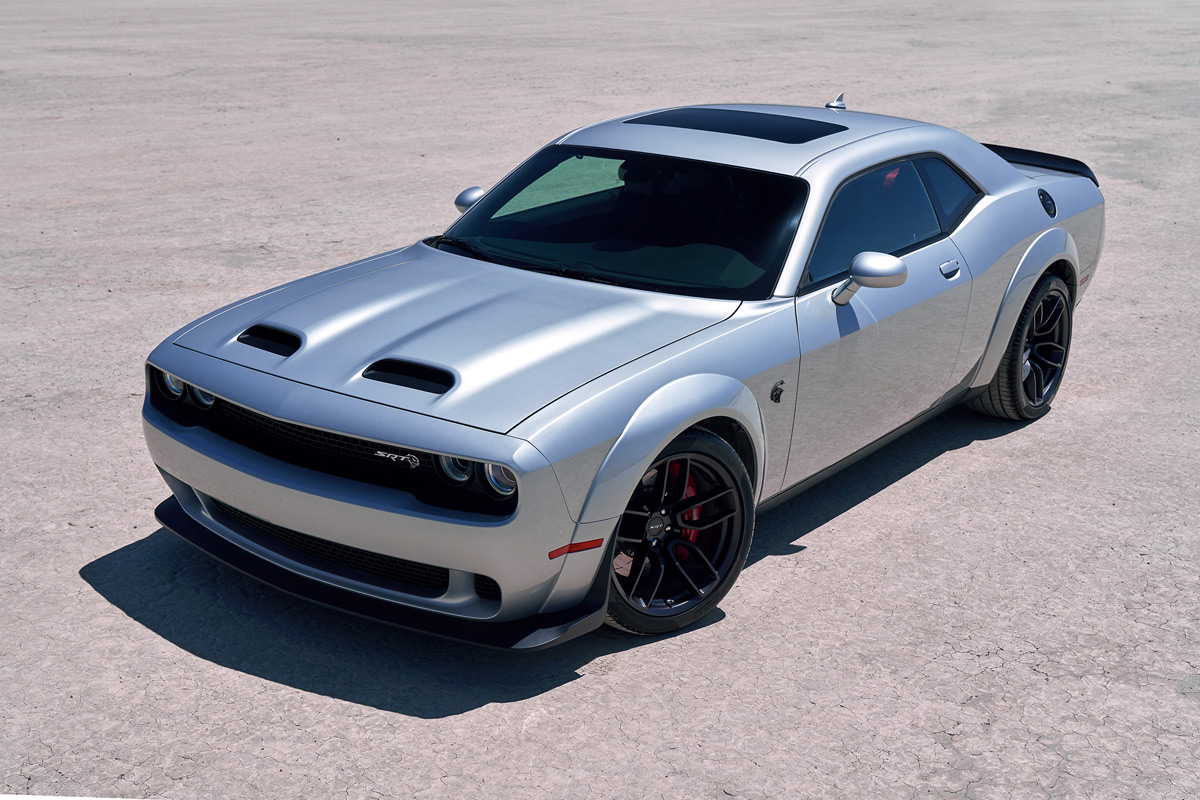 Needless to say, the Mustang Shelby GT500 is going to struggle keeping up with this bad boy. Same with the Corvette ZR1, which comes up short with 755 horsepower.
Like its Demon brethren, the Hellcat Redeye has 25 major component upgrades, including a larger supercharger, strengthened connecting rods and pistons, high-speed valve train, fuel injection system and improved lubrication system.
It also has the Torque Reserve system that delivers up to 3.9 psi of boost at launch and up to 55% more engine torque, along with the SRT Power Chiller and After-Run Chiller (which use the air conditioning system to cool the intercooler and reduce engine temps).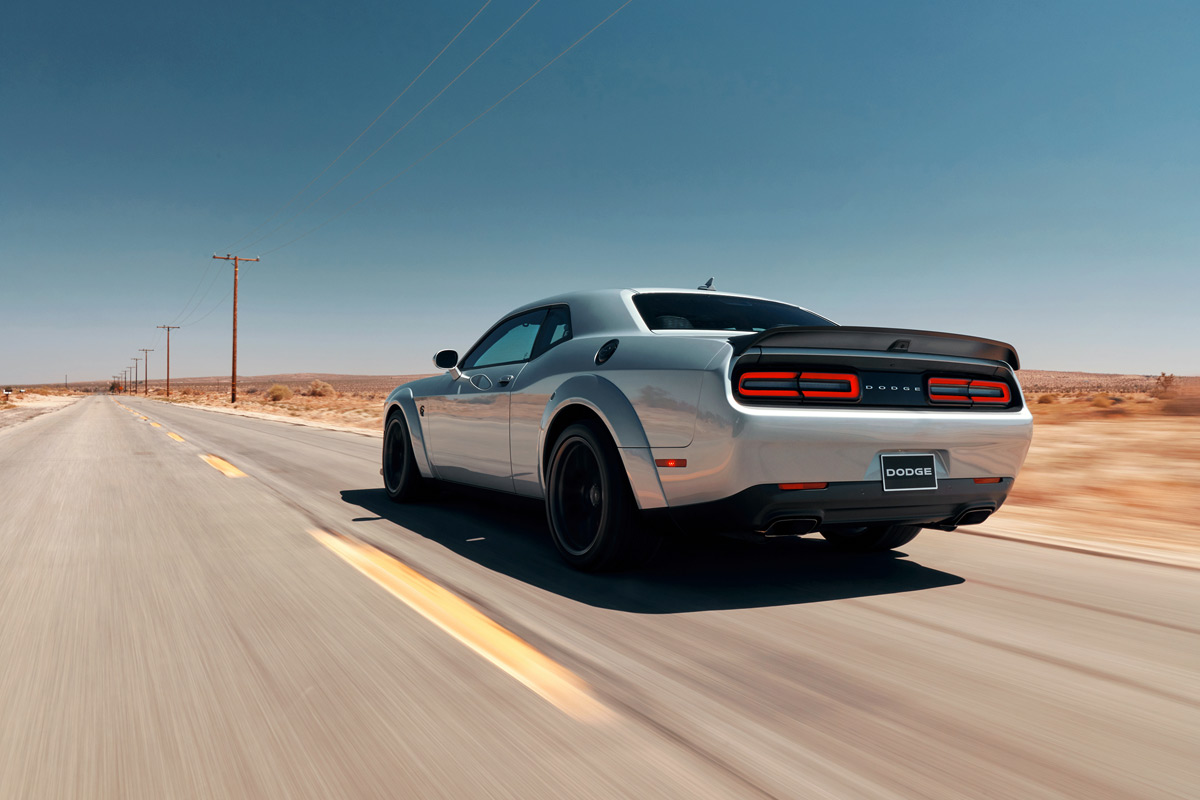 And new for 2019, the Redeye offers two final drive ratios, a standard 2.62:1 or an available 3.09:1 for enhanced launch capabilities. Helping put all that power to the ground is a high-strength steel prop shafts and 41-spline half shafts, both of which increase torque capacity.
Furthermore, the SRT Hellcat Redeye is available with the Demon's Widebody package, which allows for some meatier tires (275mm on the standard body cars, 305mm on the widebody cars). That extra rubber helps shave off 0.3 seconds in the 1/4 mile (10.8s vs 11.1s), so to us it seems like a no-brainer. It also looks pretty bad-ass.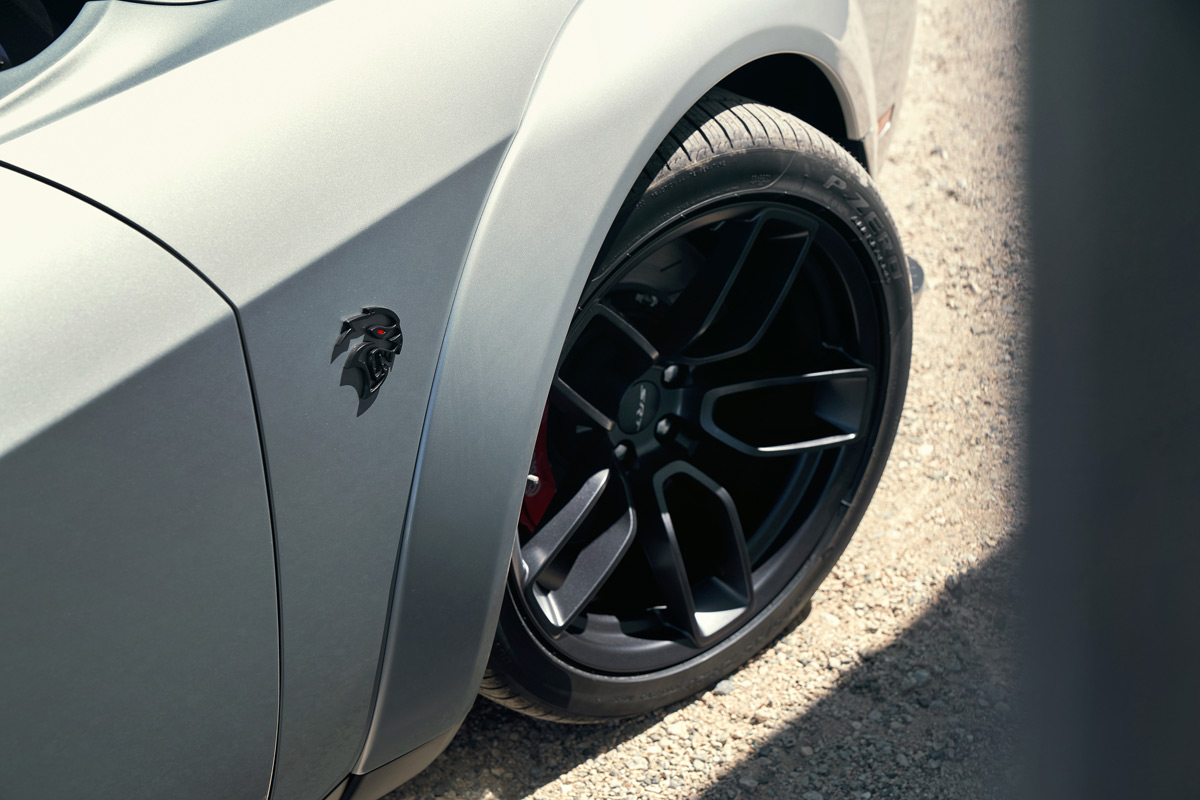 No word on pricing just yet, but expect it to fall somewhere between the Hellcat and Demon. And if that ends up being too rich for your blood, you can always go with a "normal" Hellcat, which gets a modest power bump to 717 horsepower and 656 lb-ft of torque.
The 2019 Challenger lineup will roar into dealerships in the fourth quarter of 2018, so you'd better start saving your money now.