The 5 Most Fuel-Efficient Trucks of 2014
As gas prices rise and motorists become more conscious of their impact on the planet, many drivers are looking for more fuel-efficient vehicles. But that doesn't mean you have to miss out on the fun and functionality of owning a pick-up.
Read on to discover five of the most fuel-efficient trucks on the market today.
Toyota Tacoma 2WD: Fuel Economy over Power
According to auto authority Edmunds.com, the Toyota Tacoma is the most fuel-efficient gas-only pick-up on the market. It gets 21 mpg in the city, which is comparable to the combined rating of its nearest competitors. It betters this on the highways with 25 mpg, for a class-beating combined rating of 23 mpg.
Its fuel economy is so good because the Toyota Tacoma has just a 2.7-liter four-cylinder engine. That's tiny for a truck but enough for getting around town. Don't expect the Tacoma to keep pace with pick-up heavyweights; just appreciate the savings at the pump.
Ram's 1500 HFE Gets the Job Done with a V6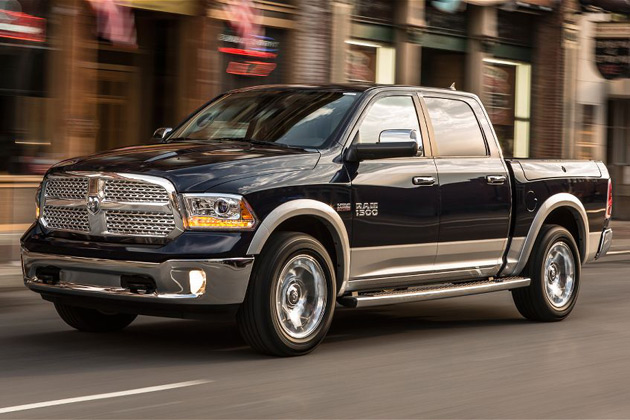 Once upon a time, truck enthusiasts wouldn't have dreamed of getting behind the wheel of a V6-powered vehicle. However, times are changing and the V6s of old have been replaced with V6s as gutsy as they are fuel-efficient.
HFE stands for high fuel efficiency, so it's unsurprising that the 2014 RAM 1500 HFE excels in this area. It gets 18 mpg in the city and 25 mpg on the open road for a combined score of 21 mpg. It achieves these impressive results because the new 1500 is a real lightweight. Its 3.6-liter V6 weighs 76 pounds less than the 2012 vehicle, and the chassis has dropped 54 pounds. It also features fuel-saving technology, including a new thermal management system and a stop-start engine.
While fuel is in focus, the Ram 1500 HFE also performs well on the road, cranking out 305 horsepower and 269 lb-ft of torque. Its combination of fuel efficiency and performance helped it take out Motor Trend's 2014 Truck of the Year.
Nissan Frontier: Don't Fix it, if it isn't Broken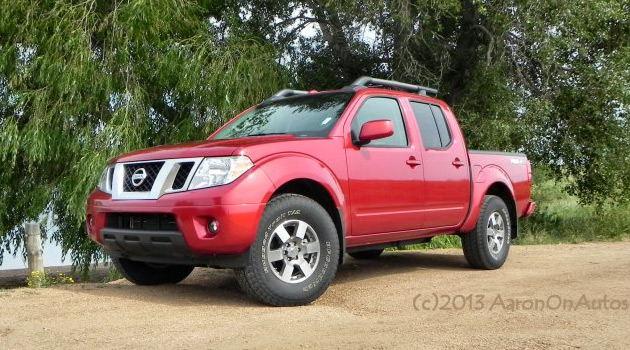 Nissan seems to subscribe to the theory that if it ain't broke then don't fix it with its 2014 Frontier. Nothing has really changed from the previous model year, which saw a host of tweaks improving its fuel economy. These included updated internal engine components that reduced friction and a more aerodynamic design. The improvements helped the 2013 model. The latest models get 19 mpg in the city and 23 mpg on the highway for a combined score of 21 mpg with the manual transmission.
Nissan will need to investigate the sustainable technologies employed by other auto manufacturers if it hopes to stay competitive, but for now the Frontier continues to hold its own.
Ford F-150 Gets an EcoBoost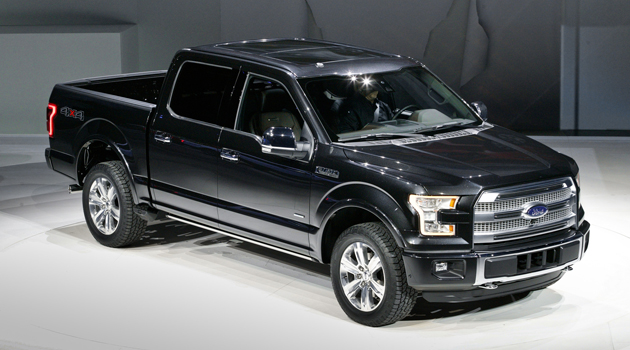 Ford's patented 3.5L EcoBoost helps motorists enjoy the power they love and the fuel economy they need. This technology is seen across the Ford range, but the F-150 is the only pick-up to enjoy this perk. It gets its best results when running regular gas in the XL, STX, and XLT models. Its 17 mpg in the city is better than most pick-ups on the market, but it does its best work on the highways, when it gets 23 mpg. This gives it a combined rating of 19 mpg.
The Ford F-150 is one of the most functional and fuel-efficient trucks from Paramount Ford, with a maximum payload capacity of 3,100 lb and maximum towing capacity of 11,300 lb. If you unload it you can also enjoy a gutsy 365 horsepower and 420 lb-ft of torque.
Chevrolet Silverado Gets Fuel Economy With a V8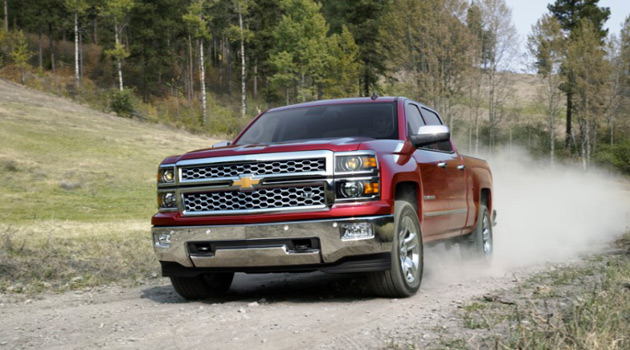 The Chevrolet Silverado is a fuel-efficient pick-up for all those loyal V8 lovers. Smaller engines admittedly offer better performance, but this V8 is the most fuel-efficient in its class. The 5.3-liter V8 motor gets 16 mpg in the city and 23 mpg on the highway, if you're running regular gas, for a combined rating of 19 mpg.
It achieves this despite its size thanks to Chevy's EcoTec3 technology, with continuously variable valve and cylinder deactivation. The motor improves on the previous model, with 355 horsepower (40 more than last year) and 383 lb-ft of torque (an increase of 68). This helped it earn the title of North American Truck of the Year.
These fuel-efficient trucks break the mold and prove that you can enjoy a functional pick-up that doesn't guzzle gas.