The Guy's Guide To Wedding Planning: How To Help Out For Your Special Day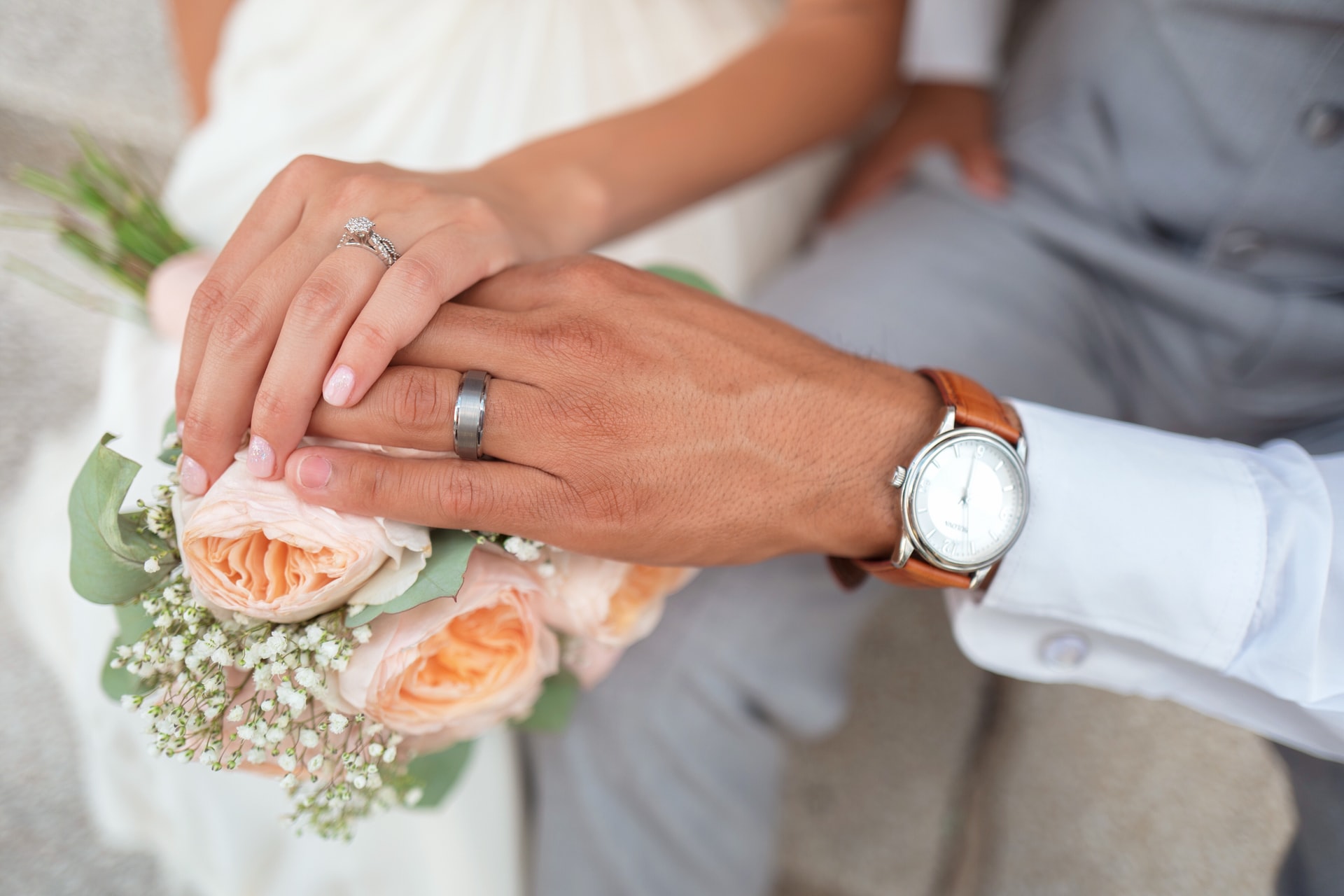 Wedding planning has always been the bride's domain, and most grooms either stay out of the way or wait for instructions on what they can do to help. According to a recent survey, 67 percent of brides do the planning, while only 14 percent of grooms actively participate during wedding preparations. Meanwhile, other guys will hire a wedding planner as a way to help their bride-to-be. Although it may seem like a woman needs to have a hand in every tiny detail of the wedding, it's also important for a man to step up, take action, and support his love in any way he can. Beyond asking your friends to be your groomsmen and picking out the ring, there are other things that you can do to assist your partner and make your big day even more special. If you want to do your part and take some of the burden off your bride's shoulders, here is the groom's guide to wedding planning.
Make a wedding playlist
The right music can make your wedding day more personal and memorable, so consider taking on the task of choosing music for the ceremony and reception. Discuss with your bride if there's a certain song that she'd love to hear while she's walking down the aisle, and agree on a certain song to dance to for your first dance. Then coordinate with the DJ or the band to make sure that those songs are played during those key moments. You can also create a playlist for the reception to get everyone on their feet. To encourage everyone to hit the dance floor, include a mix of dance songs from the 70s, 80s, 90s, and tunes from this year's top 100 list, and make sure to play a slow tempo dance song after every five to six tracks to keep people from burning out or getting tired.
Choose your wedding car
Hiring a wedding car will ensure that you and your bride arrive and leave in style, so take care of this task so your loved one will have one less thing to be worried about. Visit several showrooms to check out the cars, and don't forget to take into consideration the weather, your theme, and you and your partner's personal taste before picking out a car for the wedding. If your bride will wear a voluminous gown for the wedding, make sure that there's enough space in the vehicle to accommodate all that fabric to avoid any fashion incidents en route to the wedding. If you don't have an idea of what to get, pick a classic or vintage car in white – it's a fool-proof choice for bridal cars.
Pick the wine and other drinks
If your bride is in charge of choosing the food for your reception, you can be in charge of the wine and other beverages. Ask your partner to fill you in about the menu, and from there, select the appropriate white, red or rose wine to complement the food. Make sure that there's enough wine to go around, keeping in mind that a standard 750ml holds about four large servings of wine. Expect that adults will want to drink at least three glasses of wine during the reception, but provide other drinks too, such as beer or tequila, as well as non-alcoholic beverages like juice, soda, iced tea and coffee.
Being involved in the planning process shows your bride that you care and that you're with her every step of the way. Consider taking charge of the tasks above – your loved one will surely appreciate it, and doing so will allow you to help create special memories on your wedding day.