The Most Important Things You Need To Inspect Before Buying A Used Car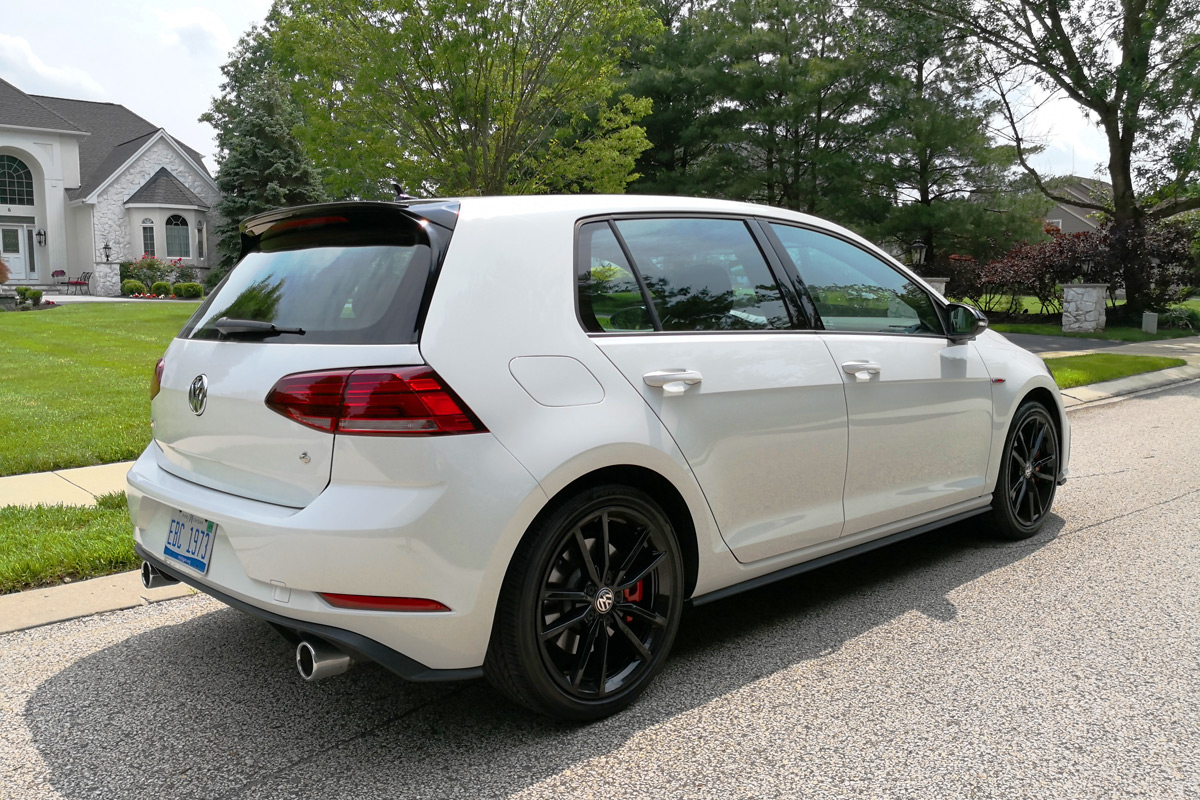 When dealing with used cars, it can be just as tricky as when you are purchasing a new vehicle. There are particular tactics for negotiating new car prices, which you can also use while buying a used car, but the situation still differs.
You have to do a lot of research on the vehicle you plan on buying and carefully look over the car to make sure you don't get taken for a ride and end up with a bad deal. You need to keep your wits about yourself and carefully inspect the car to see if any parts have been damaged.
Here are the most important things you should check before buying a used car:
VIN
Armed with the car's VIN number, you can look up the history of the car you are considering buying using CarFax or another vehicle history service and see if there is anything that you should worry about, be it a previous accident, theft, title issue, or more. Running a VIN often costs money, but it's well worth the small investment for that peace of mind.
Brakes
Safety comes first. Check if those brakes are working correctly. One way to figure it out would be to ask for a test drive by yourself. You should be able to decelerate and hit the brake pedals without any problem.
If you noticed that you have to hit the brakes too low before the car fully decelerates, you need to have the brake pads checked. You can also test if the vehicle slightly swerves when you decelerate. If there is any unusual vibration when you hit the brakes, you have to get those rotors checked.
Tires
Check if the tires are evenly worn. If it is uneven, the wheels may be improperly aligned. If that is not the case, you may have a bigger problem, as it can be a sign of a problem with the car's suspension.
You can also check if the tires need rubber replacement if there are cracks on the side. Tires also have manufacturing dates attached, which will help you determine if the tires are old enough to be replaced. If the tires are excessively worn, you need to have them replaced, too.
Batteries
Check if the battery has any sign of old age, like corroded terminals. If you notice something like this, it's probably a good idea to have that battery replaced. It will also be helpful to check for the Cold Cranking Amps (CCA) rating of the battery.
If you have a multimeter or a power probe lying around, you can use this to test if the battery can generate an output voltage of about 12.5V to 12.8V. If it is lower than that, you may have to wait a little bit. If it is higher than that, you may have a problem with the car's alternator, causing the overcharging problem. Learn more about how you can check the alternator here.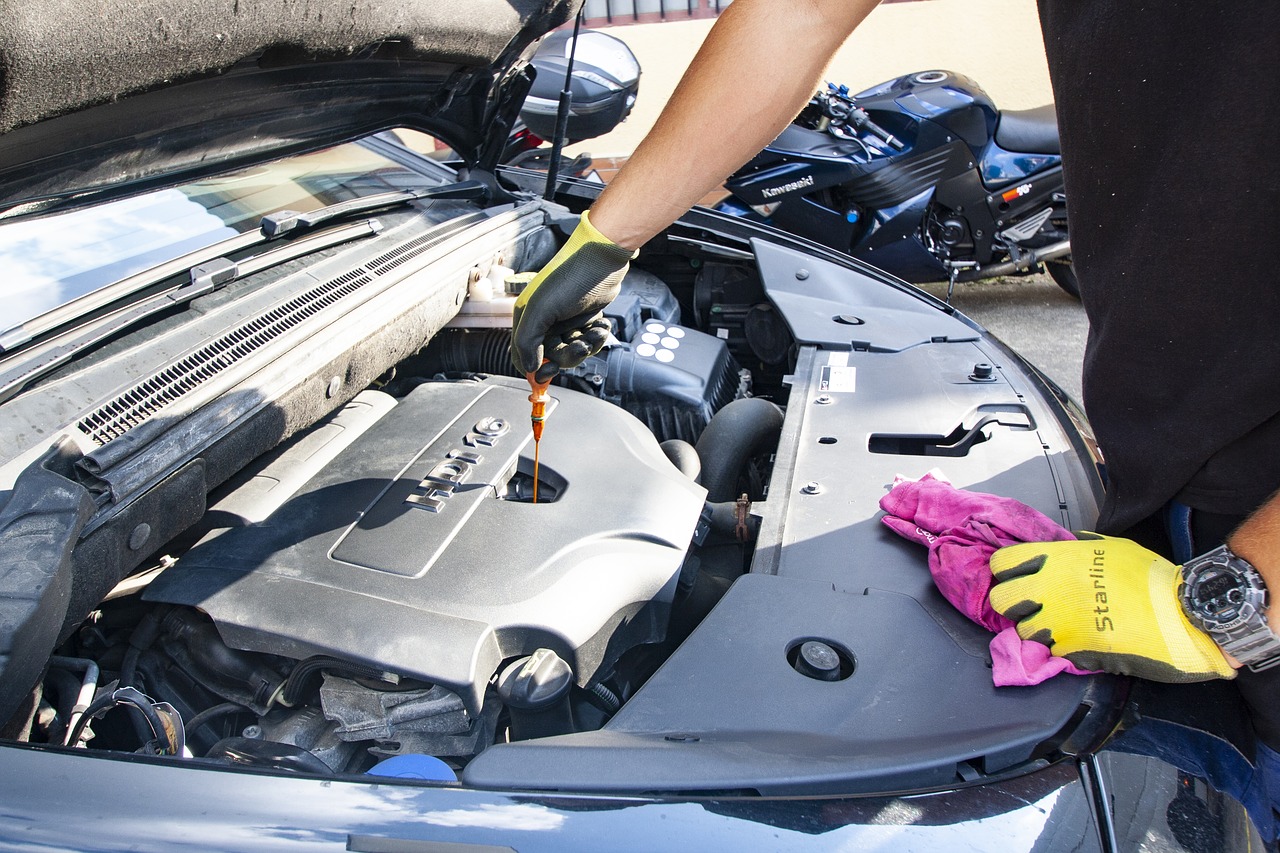 Engine
Fire up the engine and check for any unusual sound and emissions under the hood. You should also be mindful if you sense a strong fuel odor in the engine bay, as that that can be a sign of a leak.
You should also look underneath the car for any signs of fluids dripping. The color of the fluid will help you identify what type of fluid is leaking and where it is coming from. For instance, red liquid indicates a leaking transmission fluid.
Leaking engine oil can be indicated by a gold or black-colored fluid. Dark engine oil may mean the owner did not change it for some time, but this is not necessarily a problem. However, if the oil has a thick texture or a cream color, this indicates contaminated engine oil.
A coolant may have bright colors such as green or orange. The coolant fluid in the car should have no unusual color, and no sign of particulates or dirt. Anything unusual means you have a big problem, and that vehicle must be immediately checked.
Undercarriage
It's crucial to get the car on a lift so you can properly look at the undercarriage without having to crawl underneath it with a flashlight. With the car up in the air, you can easily check for any signs of leaks, and look for any signs of corrosion, especially if the car is coming from an area that gets a lot of snow. Whether there's a small or large amount of rust, you just want to know about it ahead of time so it can be properly addressed.
Mileage
Looking at the car's odometer will let you know how many miles the car has been driven since new (assuming it hasn't been tampered with, another reason why you should check the VIN). The higher the miles, the lower the value of the vehicle. Of course, a car's mileage is only one factor of it's value, you also have to take into consideration its age, frequency of usage, road conditions, and the driver's habits.
Conclusion
Don't worry if you don't know that much about cars. When in doubt, it's always a good idea to bring along a mechanic, or a friend who knows a lot about cars if you're looking to purchase a used car. A PPI (pre-purchase inspection) is also useful if the dealership will allow it.
Identifying common issues and knowing how to fix minor problems yourself can help you save a lot of money. However, some fixable problems may not be worth the money you are paying, especially if that problem indicates long-term damage to the used car you are buying.
Good luck!