The SkyRunner Is Part All-Terrain Vehicle, Part Light-Sport Aircraft

Meet the SkyRunner – Part all-terrain vehicle, part light-sport aircraft, it is the ULTIMATE recreational sports vehicle. With an aggressive design and sporty looks, the Parajet SkyRunner is the next step in the small but elite segment of radical, lightweight aviation. An adventure-filled mix of all-terrain buggy with thoroughbred aviation aimed at those who seek the ultimate recreational experience.
Growing up with The Jetsons, flying cars seemed like something that we'd experience in the future, but so far that hasn't been the case. Now after almost three years in development, the SkyRunner is about to fulfill that childhood fantasy, fusing off-road engineering with proven aviation technology to create a vehicle designed for you to live those dreams and step into a future of adventure and discovery.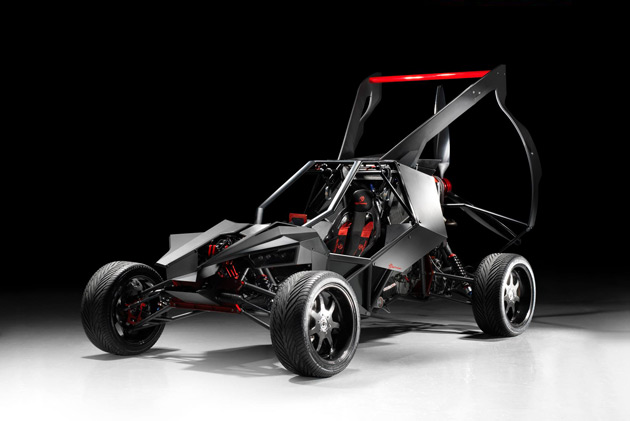 On the ground, the combination ATV and aircraft is lightweight (926 pounds), powerful (125 HP), plenty fast (it tops out at 115 mph), and capable of traversing even the gnarliest terrain. But the SkyRunner is all about flying. Gun it to at least 34 mph on a flat strip of land and, thanks to what is essentially a modified parachute mated to a rear-mounted turbo propeller, you lift off, with no hangar, ground crew, or airport required.
Once airborne, the SkyRunner can reach air speeds of 55 mph whilst soaring up to a maximum regulated altitude of 10,000 feet (though it can go as high as 15,000 feet if you feel like breaking the law), with a range of 200 miles. SkyRunner has only two flight controls – left and right steering via handheld toggles and throttle pedal to climb or descend. This intuitive flight system makes SkyRunner one of the easiest and safest forms of flight to master and offers the kind of flying experience that is unmatched by other forms of aviation.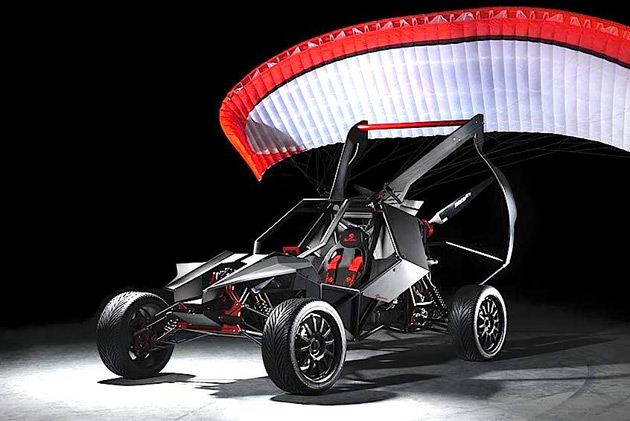 Since the SkyRunner is classified as a light sport aircraft, you can get certified to go wheels-up after a week of training and 12 hours of total flight time, no costly or timely pilot's license required! SkyRunner allows pilots to see the world from a low vantage point that is not safely attainable by most fixed-wing airplanes.
As you can see in the following video, SkyRunner is the ultimate sightseeing recreational aircraft that offers you an exhilarating experience and true sense of adventure.
The SkyRunner will be available in early 2015, with pricing starting at $119,000. While some folks might find that price tag a little steep, I think it's only a matter of time before we see Silicon Valley's rich and privileged flying to and from work as they avoid the nightmare traffic jams that are the norm out there.
For more information, visit www.flyskyrunner.com.