The Trailer For 'Mad Max: Fury Road' Looks Freaking Awesome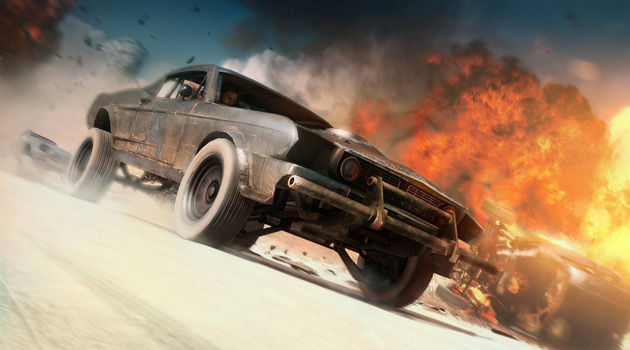 The trailer for Mad Max: Fury Road was unveiled at Comic-Con, and it's gotten a 21st-century makeover. If you're too young to remember the original Mad Max with Mel Gibson from 1979, you're not alone, as I was only 5 years old at the time! Here's the synopsis for the movie, which stars Tom Hardy and Charlize Theron:
An apocalyptic story set in the furthest reaches of our planet, in a stark desert landscape where humanity is broken, and most everyone is crazed fighting for the necessities of life. Within this world exist two rebels on the run who just might be able to restore order. There's Max, a man of action and a man of few words, who seeks peace of mind following the loss of his wife and child in the aftermath of the chaos. And Furiosa, a woman of action and a woman who believes her path to survival may be achieved if she can make it across the desert back to her childhood homeland.
And here's the trailer that debuted at Comic-Con this weekend:

"I love chase movies; I think they're the purest form of cinema," said the director George Miller. "That's where the film language started. I wanted to make one long, extended chase, and see what we could pick up about the characters along the way."
Based on the trailer, there appears to be plenty of chasing, dust and drama in Mad Max: Fury Road, which is scheduled to be released on May 15th 2015.