Tired Of Spending A Fortune On Razors?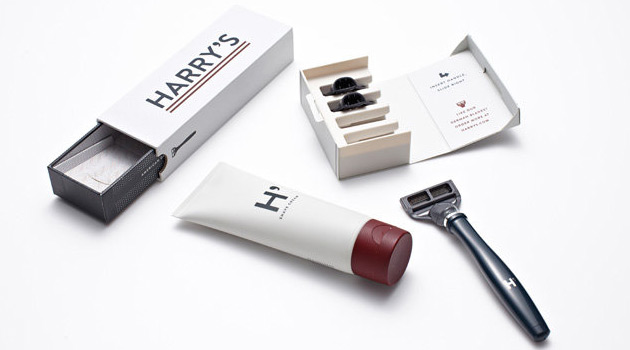 For years, I've been loyal to one brand of razors, and I've been very happy with the shave I get from them. But the replacement blades cost way too much, I'm spending around $4 per blade! One reader suggested that we check out Harry's razors, so I decided to do just that.
Frustrated with the choice between over-priced, over-marketed razors that disrespect your intelligence and low quality, cheap razors that disrespect your face, Harry's set out to create a razor that delivers a great shave at a fair price. And that's exactly what they've done.
How does Harry's offer a quality product at a reasonable price? By designing and manufacturing their own products, and selling them directly to you online, which cuts down on overhead considerably.
I tried out The Truman Set (shown above), which consists of a Truman handle, 3 blades and a 3.4oz tube of shave cream. A month of shaving in a stylish little box. The cost for this set? A mere $15.00.
So it's priced right, but how does it shave? Much like my expensive name-brand razor does, only at half the cost. It's got everything you've come to expect from a razor – Five blades, an aloe strip, and a comfortable handle (available in plastic or aluminum).
Overall, I was really impressed with Harry's razors. It gave me a nice smooth shave with no nicks or irritation, at a price that can't be beat. A 4-pack of replacement blades costs $8.00, and buying in bulk brings that price down even more. A 16-pack brings the price down to $1.56/blade!
If you're tired of getting gouged by high priced razors, check out Harry's. You won't be disappointed.