TLC Cancels 'Here Comes Honey Boo Boo'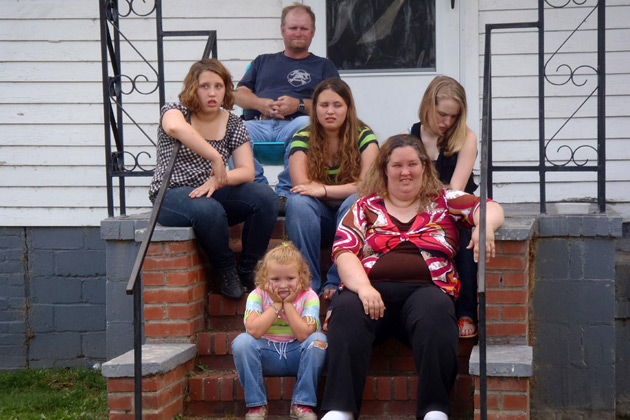 TLC didn't waste any time, going into full-on damage control and cancelling their cash cow hit reality show Here Comes Honey Boo Boo after TMZ broke the story yesterday that Mama June is dating a convicted child molester who sexually abused one of her relatives. Apparently, June has been secretly dating Mark McDaniel, who got out of prison in March after serving 10 years for forcing oral sex on an 8-year-old.
Mama June denied seeing McDaniels, but photographic evidence that TMZ posted showing the two of them at a small party in a hotel room says otherwise. In light of this evidence, TLC cancelled the show because they felt she was putting her children at risk.
TLC had already shot an entire new season of episodes, but they won't be airing them to the dismay of Boo Boo fans across the land. It looks like this is the last we'll be seeing of June and her nasty neck crust.
Sounds like it's time for Sugar Bear to go after full custody of Alana. And who knows, maybe they can do a 'Boo and Bear' spinoff in the future. I'd totally watch that, wouldn't you?