Turn your iPhone into a dive camera with this incredible device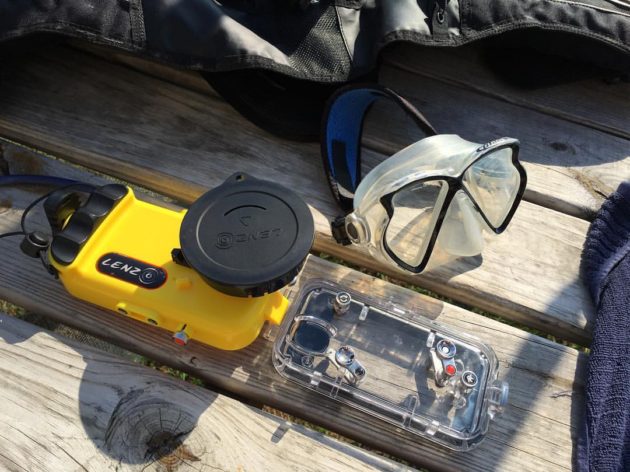 When it comes to making your smart devices less resistant to water damage, the market is full of options. Companies like LifeProof and more have developed cases that can allow your iPhone or other smartphone to survive plunges into the bar toilet, local swimming pool, or accidental dip into a puddle on a rainy day. But new startup Vals Tech wants to take things one step further with the Lenzo by allowing your iPhone to go to hundreds of feet deep, making it one of the best diving cameras available on the market.
The housing looks a lot like a standard dive case for a DSLR camera, which makes sense once you think about it. Vals Tech has essentially taken the time-proven technology used traditional camera companies and used it to create a perfect case for going deep-sea with your iPhone.
I had the opportunity to explore the functionality of the LenzO myself, and it performed flawlessly. The case is easy to use, and thanks to some cleverly designed capacitive pads and switches, you can even manipulate iPhone functionality while underwater. I used it for instructional diving with students to help show them where they can improve on technique, and it made a great companion for capturing those great diving moments with friends. As a bonus, you can now directly upload photos to the internet because all the photos are already on your phone. It's a brilliant combination.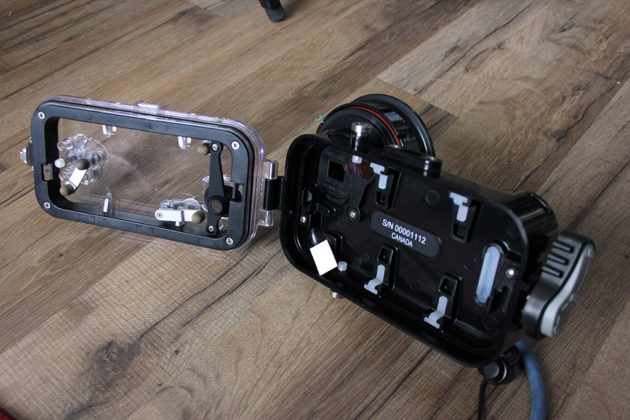 For a hardcore underwater photog, the LenzO will not replace a full-function camera rig. But the LenzO does come damned close. With mounts on the case for standard 1.4 fittings, you can attach it to a sled, light rig or more. And with the camera in the iPhone 6S you can record great 4K video footage, or slow-mo shots as well.
Out of the box, the LenzO currently only supports the iPhone 6 and 6S, but a conversion kit is available to swap it over to a 7, and they are working on models for the larger iPhone Plus phones that should be available soon.
If you, or anyone you know, is interested in a new camera for underwater activities, skip the investment in a GoPro or similar. The LenzO from Vals Tech provides a better depth rating out of the box without the need for extra parts or accessories, the image quality is just as good, and you can instantly share your photos and videos with all of your friends when you hit the surface.
Honestly, this thing is so good, I have no idea why someone didn't invent it sooner.