Uber Copter Takes Flight Next Month With Rides From Lower Manhattan To JFK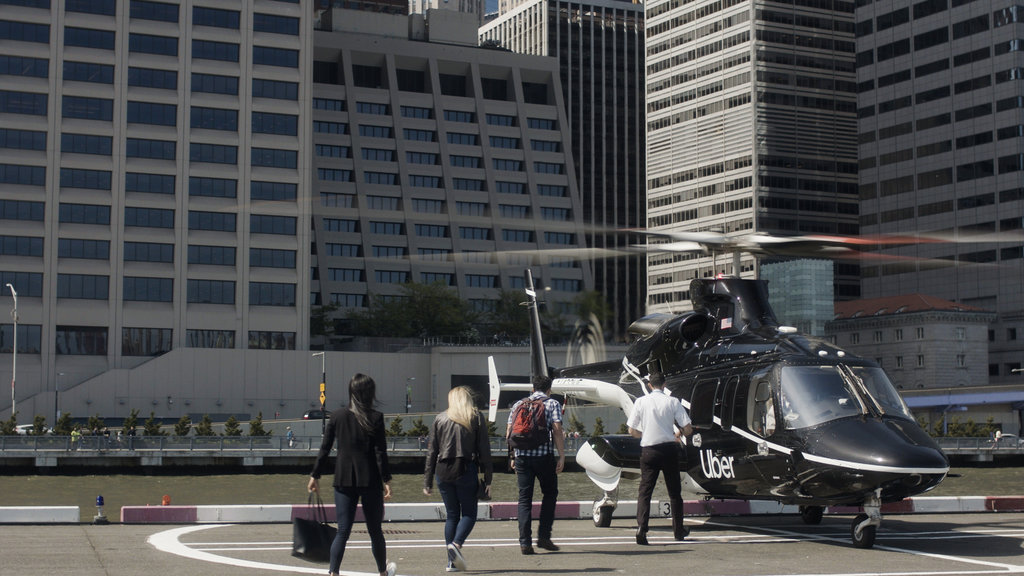 If you're well-to-do New Yorker who's tired of spending hours stuck in traffic, you are in luck, because Uber Copter is about to take flight!
That's right, Uber is expanding into helicopter service, and according to The New York Times, the ride-hailing company will be offering eight minute flights between Lower Manhattan and JFK, at a cost of between $200 and $225 a person.
While that price tag might seem a little steep, consider the fact that a regular Uber ride from Lower Manhattan to JFK could run you $70-90, not to mention that the ride could take you anywhere from 1-2 hours, depending on traffic. When you look at it like that, Uber Copter is not that bad of a deal..
Uber Copter isn't for just anybody, it's reserved for Platinum and Diamond members of Uber's Rewards program (aka big spenders). The customers can book Uber Copter on demand for up to five days in advance. The helicopters accommodate up to five people and will run Monday through Friday during the afternoon rush hour. Once seats are reserved, passengers will receive an email from Uber with a boarding pass.
In Manhattan, helicopters depart and land from a heliport near the Staten Island Ferry, while at Kennedy, they depart and land at a helipad near Terminal 8. Passengers will be picked up or dropped off by car in Manhattan, and at Kennedy, they'll be met at the helicopter tarmac by a car and driven directly to their terminal or picked up at the terminal and taken to the helipad.
"Our plan is to eventually roll out Uber Copter to more Uber customers and to other cities, but we want to do it right," Mr. Allison said. "The main goal of this initial venture is to understand the operations behind aerial vehicles," said Eric Allison, the head of Uber Elevate.
Flights take off starting July 9th.
Photo credit: Uber