Watch Your Favorite TV Shows On-The-Go With TV Everywhere!
Back in the day, summer used to be that time of year where we would get a break from TV. But not anymore. There are a slew of great shows on TV right now, particularly on cable. The Last Ship, Suits, Graceland, Mr. Robot, The Strain, Big Brother, Married, Ballers, and The Brink are just a few of the shows I'm watching!
My DVR has been working overtime to record all of my favorite shows, but the problem I have is that I'm not always home. Whether I'm at the beach for the weekend, on vacation with the family, or traveling for work, it seems like I'm constantly on-the-go during the summer months, causing me to get backed up on my shows.
Luckily, a friend introduced me to TV Everywhere, an amazing FREE service that lets you watch your favorite programming on your mobile devices, wherever you are. Now it's easy to keep up with the newest TV series, sports, news and events (live and on demand) through your cable TV provider, all at no additional cost.
TV Everywhere has seriously changed the way that I consume television, putting me in control of how, when and where I watch TV. Just last week, I was flying home from Dallas and our flight got delayed for 3 HOURS. Ugh. So I pulled out my iPad to see if they had Wi-fi in the airport. And sure enough, they did! So I pulled out my headphones, fired up my browser, and got caught up on the last three episodes of The Strain. The time flew by, and I was a happy camper.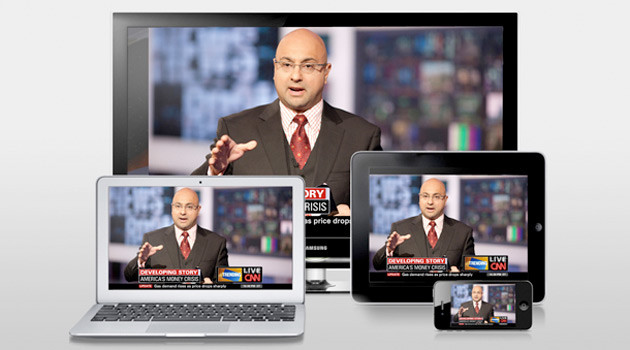 There are also times when my girlfriend will be watching some crappy Lifetime movie she recorded, hogging the DVR for hours on end. Now I'm able to go in another room and watch whatever I want on my laptop, iPad or smartphone.
It's crazy that my cable company has offered this service for awhile now, I had no idea. And I'm not alone:
"A study from HUB Research earlier this year, commissioned by Cable & Telecommunications Association for Marketing (CTAM), indicates more than half of pay-TV subscribers are unaware of the features and capabilities of TV Everywhere, and nearly 60% have never taken advantage of the service, which is provided at no additional cost," said John Lansing, President and CEO, CTAM. "Yet viewers who watch TV on non-linear devices feel the value of their cable subscription is significantly higher."
Like I said, TV Everywhere has changed my viewing habits completely. When I'm at the gym, I can run on the treadmill while banging out an episode of Sons of Anarchy. Or I can lay out by the pool and work on my tan while watching the Phillies game. The possibilities are endless.
So what are you waiting for? Head on over to http://tveverywherenow.com, verify your cable provider (Xfinity, Time Warner Cable, Cox, Charter, etc), and then download the app. Now you can watch favorites from TNT, A&E, Travel Channel and may more while you're on-the-go this summer!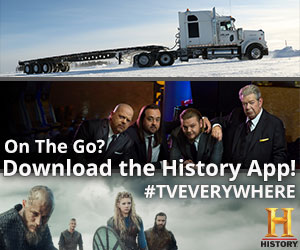 This post is sponsored by TV Everywhere.