We're In Love With The 2013 Mercedes SL550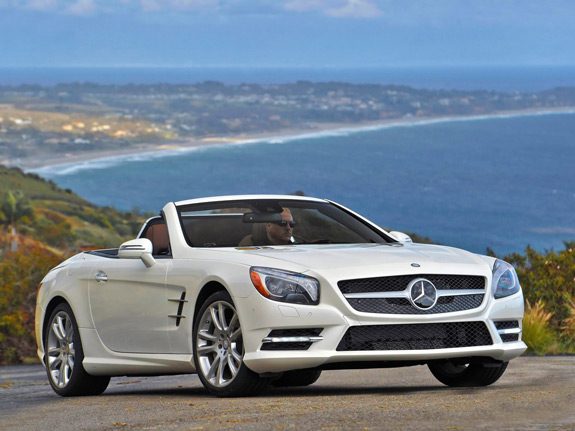 German car manufacturers such as BMW, Audi and Mercedes have developed a particularly strong reputation for the quality of their vehicles, making them popular choices for used car buyers, and ensuring that they appear frequently on specialist car sites.
One of these major manufacturers based in Germany is Mercedes. They are unquestionably amongst the biggest and most respected car manufacturers in the world and one of their most recent models, the 2013 Mercedes SL550, has further affirmed this reputation with stellar reviews from numerous automotive websites.
These positive reviews have focused on the elements of the Mercedes formula – such as the sophistication of the overall design and the durability of the vehicle in all weathers – on which the successful Mercedes brand has been built. However, it has been noted that the SL further improves on previous Mercedes models when it comes to it's exterior design, with the new grille and headlights providing it with a greater degree of subtlety compared to similar cars produced by rivals that opt for a more ostentatious appearance.
The SL also offers a substantial amount of head and legroom, making it ideal for drivers and passengers of any height. The car drives like a dream on the road. If you're after that silky smooth ride, switch the car into Comfort Mode, and you'll swear you're riding in a limousine.
Put it all together, and it's no wonder why the Mercedes SL has received so much praise from the motoring public. The Germans sure know how to make a quality car!