What Are You Drinking This Labor Day Weekend?
It's hard to believe that Labor Day is already here, it seems like just yesterday we were celebrating Memorial Day! Where the heck did the summer go?!
Regardless, Labor Day is one of my favorite holidays of the year, as it's three days of boozing, BBQs, and of course, babes in bikinis. What more could you ask for?
So what are you drinking this Labor Day weekend? Beer is a given, but here are some great cocktail recipes to help get your party started right this weekend, check them out:

Hornitos Iron Clad Paloma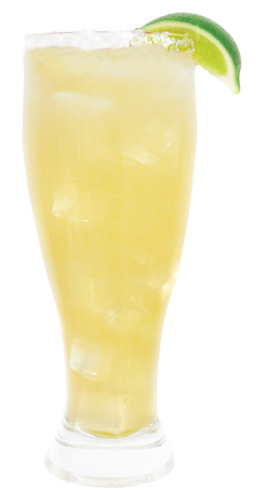 Ingredients:
2 parts Hornitos Plata Tequila
¾ part Lime Juice
1 part Grapefruit Juice
½ part Agave Nectar
3 Raspberries
Soda Water
Preparation:
Pour all ingredients, except the soda water, into a shaker with ice. Shake and double strain into a pilsner glass filled with ice. Top with soda and garnish with a salted rim and lime wedge.

Kilbeggan Waterwheel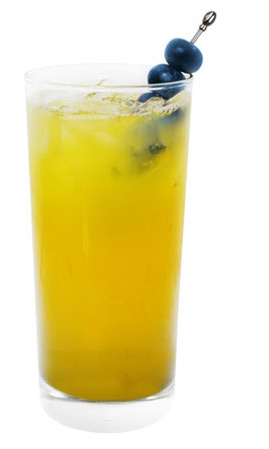 Ingredients:
1 1/4 Parts Kilbeggan® Irish Whiskey
2 1/2 Parts Pressed Apple Juice
1 1/4 Parts Pressed Pineapple Juice
6 Fresh Blueberries
1 Dash of Cherry Bitters
1 Bar Spoon of White Sugar
Preparation:
In a shaker, muddle the blueberries and sugar. Add the remaining ingredients and fill with ice. Shake well and double-strain into a tall glass filled with fresh ice. Garnish with blueberries on a cocktail pick.
Recipe by Darren McGettigan, resident mixologist at Bar Beoga of the Menlo Park Hotel.

Blue Devil-tini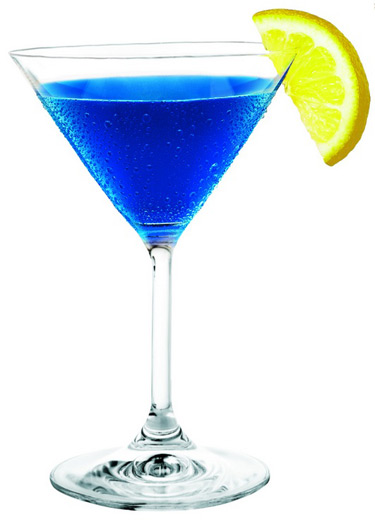 Ingredients:
2 oz. Maestro Dobel Tequila
½ oz. Blue Curacao
Splash Tonic
Preparation:
Shake Maestro Dobel Tequila and blue curacao with ice. Strain into a chilled martini glass. Add tonic and garnish with a lemon wedge

Cruzan Slowpoke Shandy

Ingredients:
2 parts Cruzan Single Barrel Rum
1/2 part Lime Juice
1/4 part Ginger Syrup (2:1 simple syrup with grated ginger. Heat, cool, strain, serve.)
Wheat Beer
Preparation:
Combine rum, lime and ginger syrup in a pint glass and slowly pour half of the beer into the glass. Add a few ice cubes and finish pouring the beer.

Cruzan Cinnful Martini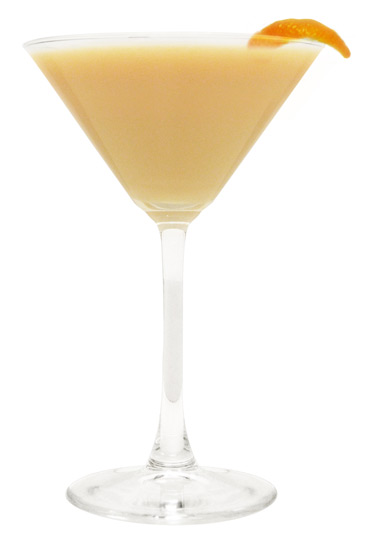 Ingredients:
1 1/2 parts Cruzan Velvet Cinn Horchata with Rum
1 parts Cruzan Aged Dark Rum
1/2 parts DeKuyper Blood Orange Liqueur
Float DeKuyper Hot Damn! Liqueur
Flamed Orange zest
Preparation:
Combine Cruzan Velvet Cinn, Cruzan Aged Dark Rum & Blood Orange Liqueur in a tumbler over ice & stir for 15 seconds. Strain into a chilled martini glass. Float a small amount of DeKuyper Hot Damn! Liqueur on top & finish with a flamed orange zest.

The Great Scot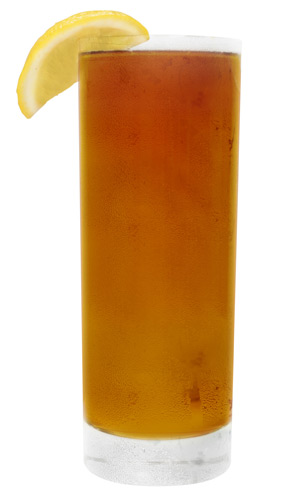 Ingredients:
1 Part Laphroaig Quarter Cask
1/2 Part Dry Vermouth
1/2 Part Cynar
1/2 Part John DeKuyper & Sons Fleur Handcrafted Elderflower Liqueur
Preparation:
Stir all ingredients with ice and strain into a chilled collins glass. Garnish with a lemon wedge.

Bushmills Irish Honey Half & Half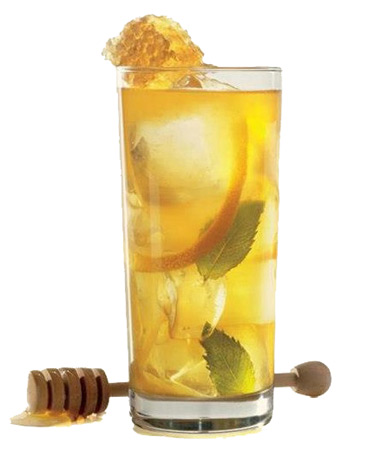 Ingredients:
1.5 oz Bushmills Irish Honey
3 oz. Fresh Lemonade
3 oz. Iced Tea
1 Lemon Wedge
Preparation:
Shake Bushmills Irish Honey, Fresh Lemonade, and Iced Tea. Pour into a glass with ice. Garnish with a lemon wedge and mint (optional).
Enjoy your Labor Day weekend, we'll see you back here on Tuesday!