5 Things Guys Wish They Knew About Wearing Rompers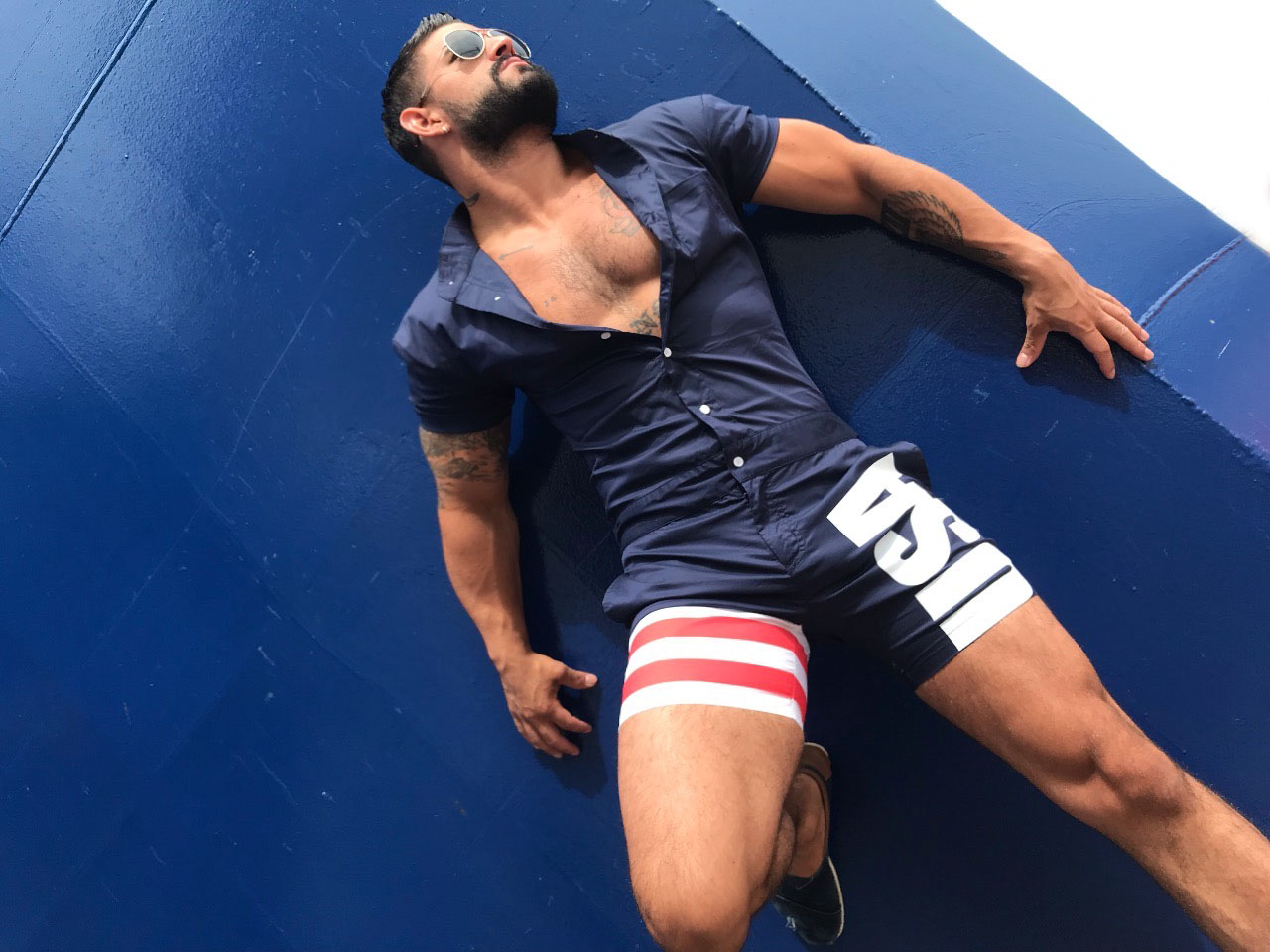 Guys are embracing male rompers more than ever right now. It started with celebs staking claim on who started the trend first, which then sparked even more interest in one-piece garments altogether – men's overalls, onesies and jumpsuits. Today's rompers for guys are being released by both affordable and respected fashion houses from couture runway shows in Milan to trendy clothing websites like Differio.
Thinking of trying the guy-romper trend for yourself? There's a reason why your friends might be going out of their way to buy the latest mens romper for sale in every color available. Surprisingly, the hype doesn't only have to do with the fact that they just look flattering on your bod. Here are some things that guys wish they knew about wearing men's rompers that no one ever talks about (but should!).
1. You'll get more sleep.
Mornings are just not meant for some people. If you're looking for a getting-ready shortcut, perhaps you should invest in a couple rompers for guys this year. Confused? Just hear us out. We're not trying to convince you that a mens romper is made of magical materials that will replace your alarm clock. However, you will be able to sleep in longer because you won't be wasting time finding a shirt to match with your pants.
Truth be told, half the battle of getting ready in the morning is just trying to find something to wear. It might sound like a really insignificant outfit hack, but we're all for squeezing in every minute of sleep we can get. Now you can spend more time dreaming about your crush in nothing but a thong for those few extra glorious minutes.
2. You might need new underwear.
You've probably heard this question a hundred times: boxers or briefs? If you're going to wear a male romper, you'd actually be better off with more discreet styles like mens thongs or mens g string underwear.
First off, rompers for guys are basically just shorts attached to a shirt. Since boxers are so loose and run long, your underwear could peek out of the hem of your male romper shorts, especially if you're wearing a slim-fit romper. Any loose-fit underwear will only cause the legs to ride up and, unfortunately, give you a major wedgie.
On the other hand, mens thongs will provide a smooth, seamless feel without the panty lines. We know – some men might feel uncomfortable buying men's sexy underwear, but there are so many online shops that carry mens thongs now. It's literally never been easier to buy mens thong underwear in the comfort of your own home.
3. You can pee in them.
Have you ever wondered how guys manage to use the bathroom while wearing rompers for men? It might seem like an inconvenient garment to wear on a night out, but that's actually not the case at all. We promise you're not going to end up standing at the pub's urinal half naked in your mens thong underwear!
Most romper shorts are designed with a zipper fly, just like any other pair of shorts or pants you might own. The main takeaway: you can pee in rompers for guys the same way you would in any other pants. When you're looking for a mens romper for sale, just be sure to check the garment details for a zip fly before checking out.
4. You can still wear them during winter.
Contrary to popular belief, you can actually still wear rompers for guys throughout the fall and winter seasons without freezing. You just need to layer your male romper properly in order to wear it all year round.
First, this can only really work for skinny to slim-fit rompers for men. You can wear any relaxed-fit pants in a stretchy fabric that'll rest naturally over your shorts, such as stretchy jeans, joggers, harem pants, drop crotch pants, etc. This is also when skimpy men's underwear, like mens thongs or g strings, are preferred over boxers because your romper shorts are already adding bulk around the legs.
As for the top half, you can layer it with any vest, cardigan, sweater, light jacket, button-down shirt, etc. If you'd rather not layer up on the top half, then start with a long-sleeve romper so you can ditch this step altogether.
5. You might feel more open minded.
Fashion can change people in mysteriously positive ways. It can make you happier when you're feeling depressed. It can bring back self esteem when you're feeling your least attractive. It can unite people with one slogan on a graphic t-shirt. When it comes to the effect that men's rompers have on guys, those that started off feeling discouraged to wear one usually feel differently after giving it a shot.
Despite its controversial beginnings, more people are accepting the idea of wearing whatever makes you feel the most confident. Whether that has to do with wearing men's rompers, leggings, skinny jeans, or even thongs for men, you might just be surprised by how many people will ask you where you bought your romper instead of why you're wearing one.