Guys, It's Time To Up Your Underwear Game With DickPrint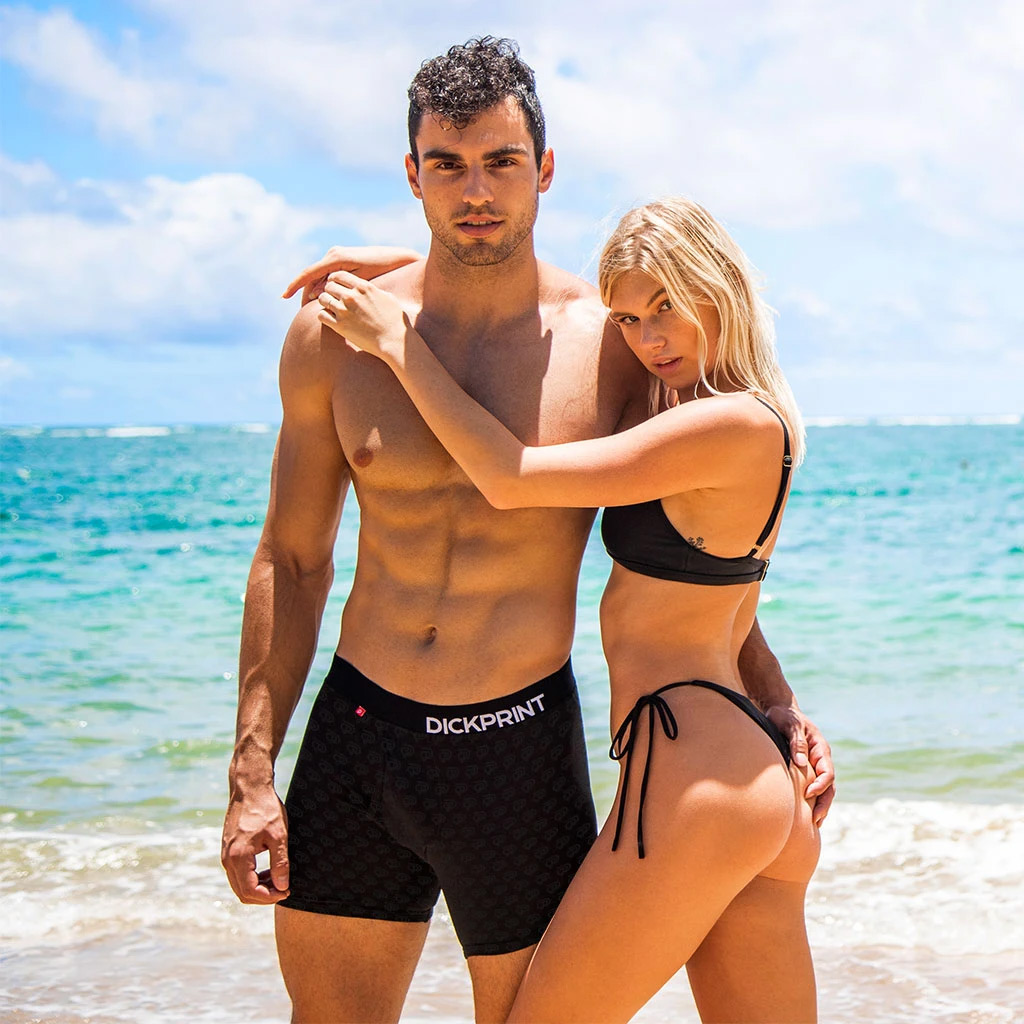 If you've ever lived with a woman, you know that they own a ridiculous amount of underwear, bras, lingerie, and the likes. In fact, the average American woman spends $478 a year on these items. Why? To feel great and look great all the time. Women cite "feeling sexy underneath" as one of the main reasons to wear great underwear every day.
But most men tend not to splurge on underwear and such, with the average guy only spending $53 a year on these items. Why? Because we're lazy and just don't care. Personally, I tend to hold onto my underwear as long as possible, until the elastic gives out or until they wear out. I know many of you guys are probably nodding your head in agreement out there.
Thankfully, my girlfriend helped me see the light, giving me some luxurious underwear for my birthday that instantly had me walking with some extra pep in my step, as I just felt sexier in them, the material so silky smooth and soft, the cut super flattering. My GF absolutely loved the way I looked in them, leading to more sexy time!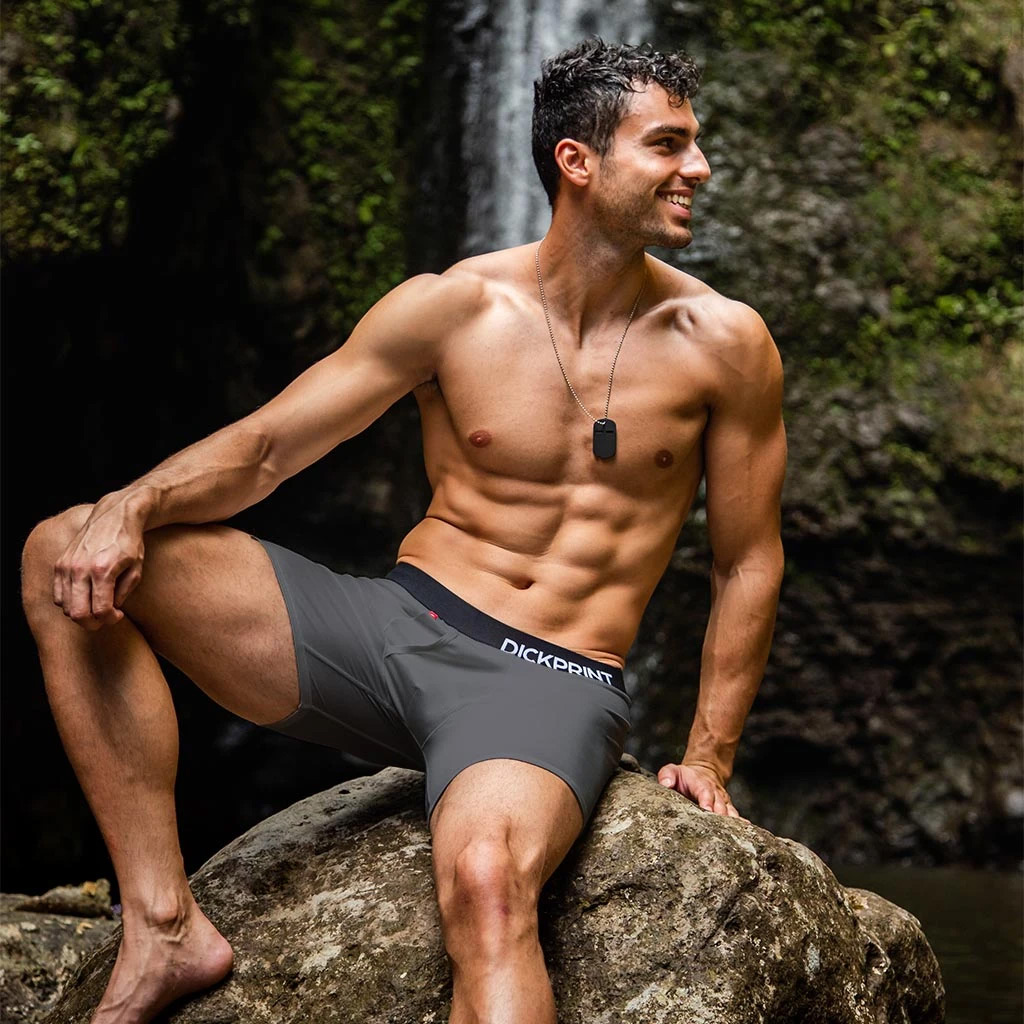 Fellas, it's time for you to throw out those boring, bunchy, droopy tighty-whities and give your manhood a better home. And DickPrint has got you covered… literally, with underwear (not to mention swimwear, loungewear, and accessories) for the modern man. I recently tried a pair of their Luxe Life Boxer Briefs, and I was instantly hooked.
DickPrint's modern performance fabrics and designs are more comfortable, longer-lasting, and better for maintaining your manhood. Made with soft quick-drying fabric (90% Polyester, 10% Spandex), they will keep you cool from morning to night, so say goodbye to sweaty balls. They also look amazing, just put them on and ask the nearest woman.
Honestly, it was love at first touch, the material is so incredibly silky smooth and inviting, the design (I got the Black Tiger) very masculine and eye-catching. I couldn't wait to show them off to my lady, as I looked pretty great in them, my package looking large and in charge, and I knew that she'd find me irresistible in them (spoiler alert: she did).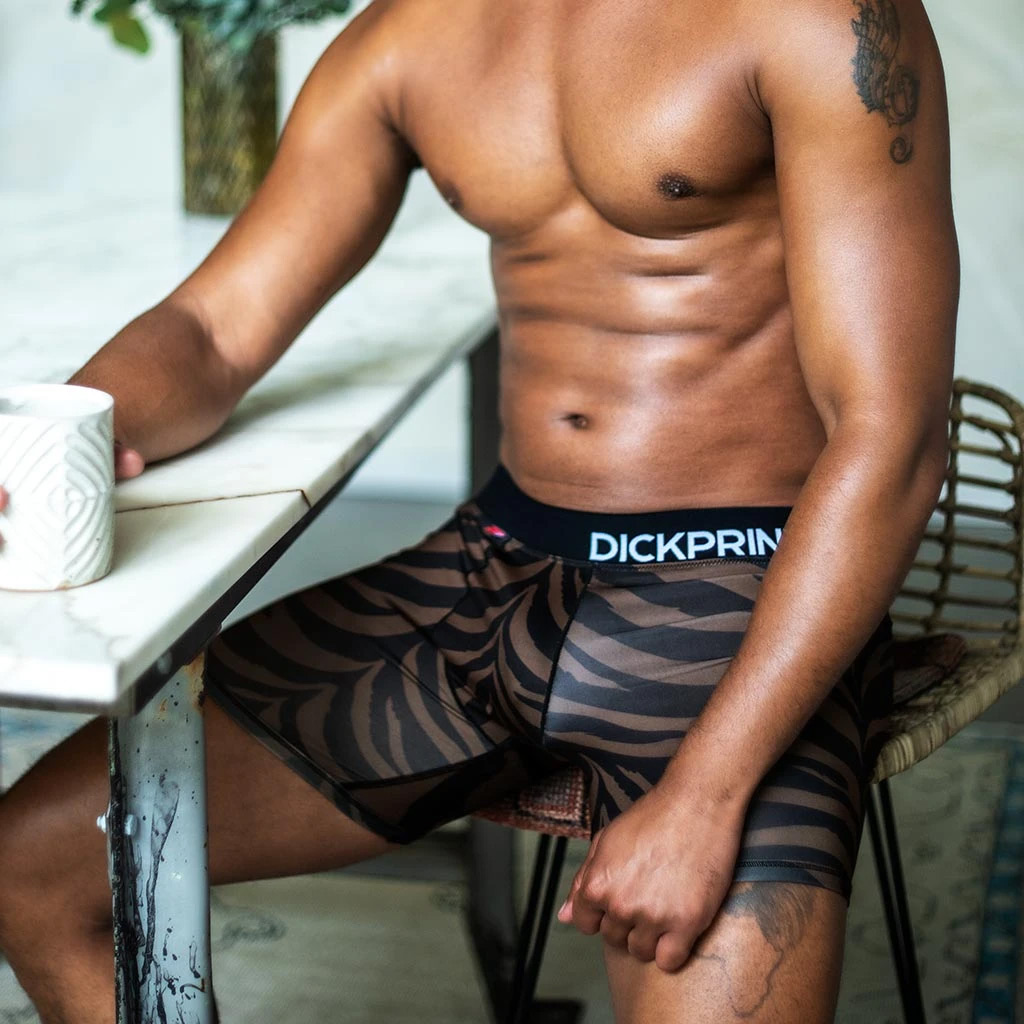 I also love the fact that DickPrint is all about inspiring men to greatness, to be a gentleman, to have manners, and to live an exciting and successful life. They encourage men to just go, take the initiative, lead the pack, be the first to try the unthinkable. It's a cool mission statement, one that I can certainly identify with. And their name is hilarious to boot!
While $30 might seem a little steep for a single pair ("Hey, I got a 3-pack of cotton boxer briefs at Walmart for half the price!"), it's a case where you definitely get what you pay for. DickPrint underwear make you look and feel amazing and confident, and now I finally understand why women spend so much money on underwear lingerie, it's so worth it.
So stop wasting money on cheap clothing that doesn't last and that you are not proud to wear. It's time to treat your boys to a more luxurious underwear experience with DickPrint. Because nice underwear isn't just for the ladies anymore!