Essential Men's Bag Styles For 2020
Nothing wrecks a man's outfit like overly stuffed pockets. Any fashion-forward man carrying more than his wallet and keys sees the need for wearing a bag. Whether it's for everyday use, events or for travel, bags have become an essential fashion item in every man's wardrobe. Gone are the days when men carrying handbags was a taboo and frowned upon. Nowadays, bags are more in use for their functionality and also to make a fashion statement.
A man's bag can make or break any great look. Wearing the wrong type of bag even with your best outfit will leave you looking crazy and confused. A gorgeous and practical bag gives an aura of elegance and purpose. Any man in the market for the perfect bag should consider some vital factors when choosing a bag such as the main use of the bag, personal style and occupation. Below are some bags that a man needs to have in their closet;
THE MESSENGER BAG
Messenger bags are perhaps the most popular of bags worn by working men. They are great for carrying daily office essentials such as laptops, books and stationery. These bags are designed with a single compartment but easily expandable to carry bulkier items. The messenger bag is normally worn over one shoulder to allow for seamless and quick access to the bag. The messenger bag can easily be paired with official suits and casual outfits for those relaxed Fridays.
THE BRIEFCASE
The briefcase is the classic businessman bag, small enough for a small laptop and a few work documents. If you're headed for that important interview or simply want to wow your peers, walk in the boardroom with a classic leather briefcase. Tod's outlet online is a great resource point for the best man bags in the market. The briefcase has greatly evolved over the years from what it used to be. Nowadays, these bags come in a variety of designs, materials and several compartments to organize different items.
THE TOTE BAG
The man's tote bag isn't your regular bag. It's elegant yet functional to fit busy lifestyles. Most tote bags are carried on the side or by hand. This is quite unconventional since most men would prefer not to carry their bag in a similar style as the women. The tote bag is fashionable and can be well paired with trendy casual outfits.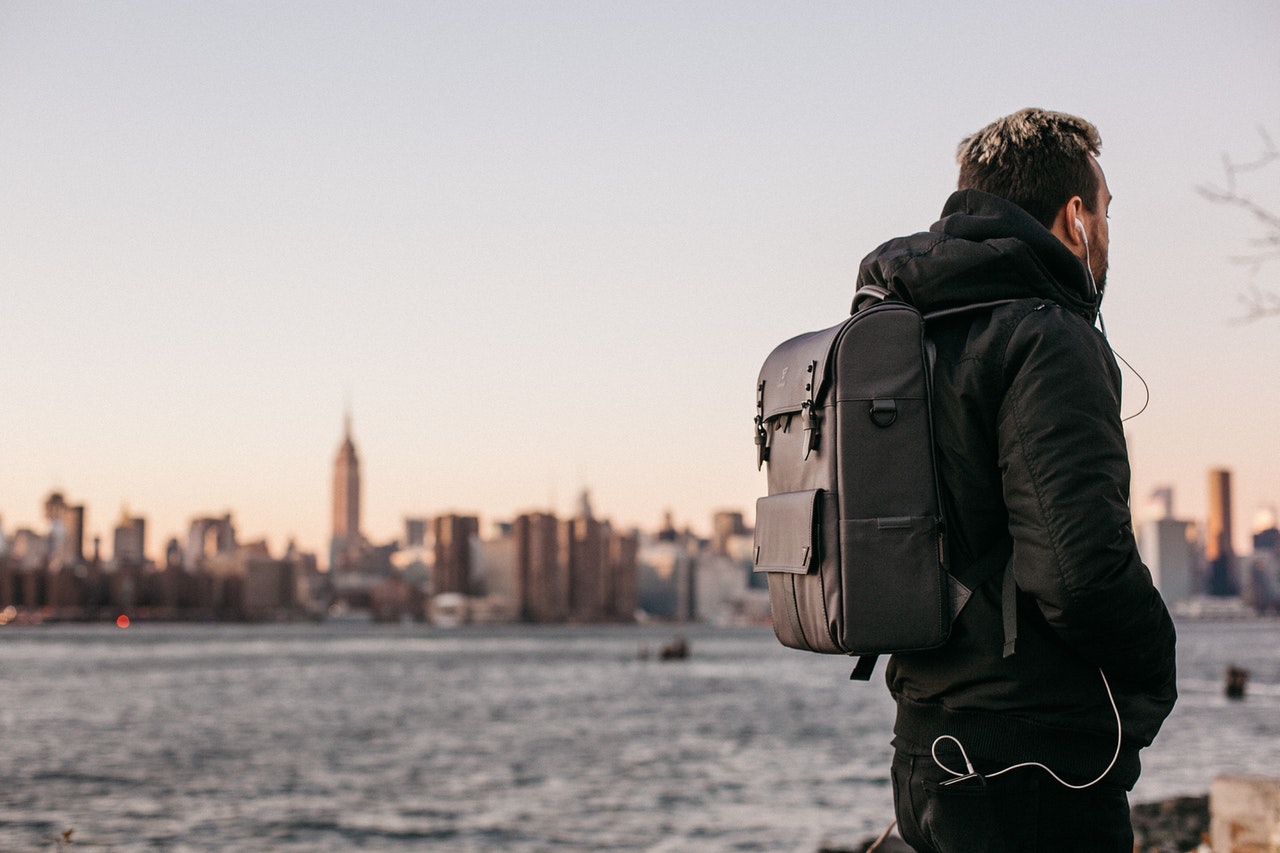 THE BACKPACK
Backpacks are arguably the most versatile and convenient bags to carry around. They were once famous as the go-to bag for high schoolers but now it's perfectly normal for a grown man to carry a backpack around. Backpacks come in different sizes and with several compartments to carry different items such as computers, documents, clothes and shoes. This bag works with both office and casual outfits.
THE TRAVEL BAG
As the name suggests, this is a large carry-all bag that is large enough to fit several outfits for weekend getaways. Most travel bags are rectangular-shaped and made from various materials including leather, synthetic and nylon. The travel bag comes with a huge opening that features a zipper and side pockets inside. You can choose to carry the bag in your hands or use the shoulder straps.
THE ROLLER BAG
The roller bag is another travel bag that most men prefer to carry to avoid the struggles of carrying a duffel bag through people. The bag is a single compartment with side pockets on rollers. It's great for airports where you can drag your luggage along. The bag is sleek and stylish for the modern man and goes well with both official and casual wear.