How To Buy Underwear For Your Girlfriend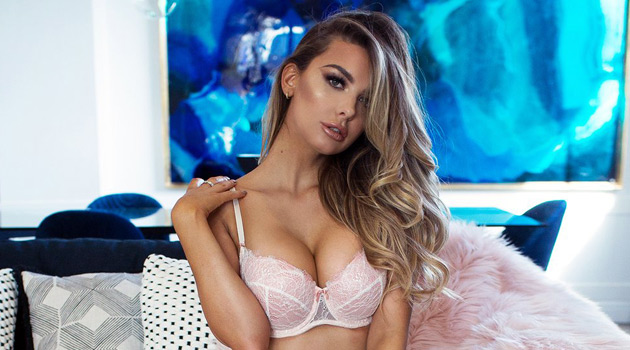 Buying underwear for your girlfriend can be a minefield. What a man wants to see a girl wear and what she actually wears are often very different. In this article, we offer up some tips on choosing the right underwear for your woman so you don't end up in the doghouse this Valentine's Day.
Find Out Her Sizes!
One of the first things that you need to do before you even consider buying underwear for your girlfriend is to find out what size she wears. When you get the chance sneak a peek at what size is on her favorite panties and bras. Sizes on a bra include a number and a letter, or two if she is a bustier woman. Panty sizes are only a number. You want to get these numbers off the panties and bras that she wears the most frequently because that will help you get the sizes that she actually wears and not just the sizes you think she wears.
Pick a Style
This is the hardest part for a man when it comes to picking bras and panties for his lady love. A man will have no problem finding things that he finds sexy or would like to see his girlfriend in. The problem is that what he wants to see on her is not necessarily anything she would ever consider picking out for herself. You may love the idea of a sexy, extremely revealing costume as opposed to something that is comfortable and sexy simultaneously.
When looking at the broad range of bras and panties available, there are options that will suit you and your girlfriend's tastes. One idea is to check out some sheer bra styles. These come in assorted colors, provide the support, and comfort that your girlfriend needs, all while giving you something extremely sexy to look at when she wears it.
Don't Forget Her Personality
One way you can pick something that your girlfriend would be happy to wear is to think about her personality and the things that she likes to wear. If she's extremely shy and conservative, searching Victoria's Secret for something that is totally against her normal style is sure to be a failure, unless she has hinted at wanting to go outside her comfort zone. If that is not good enough, another thing that you can consider doing is asking your girlfriend if she would ever consider wearing something that is more provocative and sexy.
Asking questions may spoil the surprise, but you may increase your odds of getting something your girlfriend will want to wear.
Save the Receipt!
One of the best things to do, if you're concerned that you are going to pick something that your girlfriend may not like, is to keep the receipt. If your girlfriend tells you that she will never wear what you purchased or if you purchased something that she likes but it is in the wrong size, she can go back to the store and choose something she wants, or get the correct size.
If you are a man that wants to get his girlfriend some new underwear that the two of you will both enjoy, it's not that difficult. With a little detective work, you can be on your way to finding something that not only you will love seeing on your girlfriend, but that she'll also want to put on as soon as she opens the package.
Good luck!