Amanda Cerny is Playboy's Miss October 2011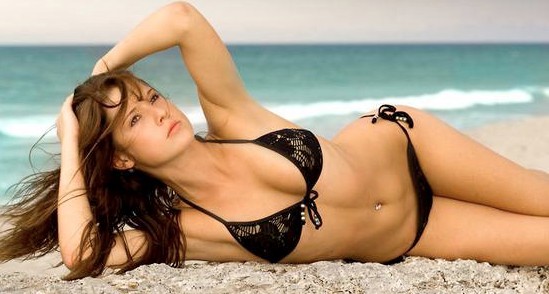 Experience thrill-seeking adventures with brunette bombshell Amanda Cerny, Playboy's Playmate of the Month in the magazine's October issue.
This 20-year-old Floridian loves adventure, traveling and even celebrated her 18th birthday by free-falling from an airplane at 120 mph. "It was amazing," Amanda says about skydiving. "Then again, I'm a thrill junkie—I want to bungee jump and white-water raft, too. Honestly, I want to do everything I can think of!"
Born in Stuart, FL, the fearless beauty is one year shy of earning a degree in international affairs from Florida State University. She spent her summer traveling throughout Europe, exploring Spain, Germany and France.
Now being named Playboy's Miss October, Amanda would like to continue traveling and hopes to use her Playmate status to "to help promote and rebuild Haiti," all while having fun. "One of my favorite quotes is from Dr. Seuss…it goes, 'If you never did, you should. These things are fun, and fun is good," Amanda explains. "Fun is important! I don't want to be the person who says, 'That would be a nice thing to do' and then never does it. I want to have a life where I can say, 'I did that, and it was awesome!'"
View Amanda's photos online at: www.playboy.com/cerny