AXE Apollo Space Academy Announces 23 Recruits Selected for Space Travel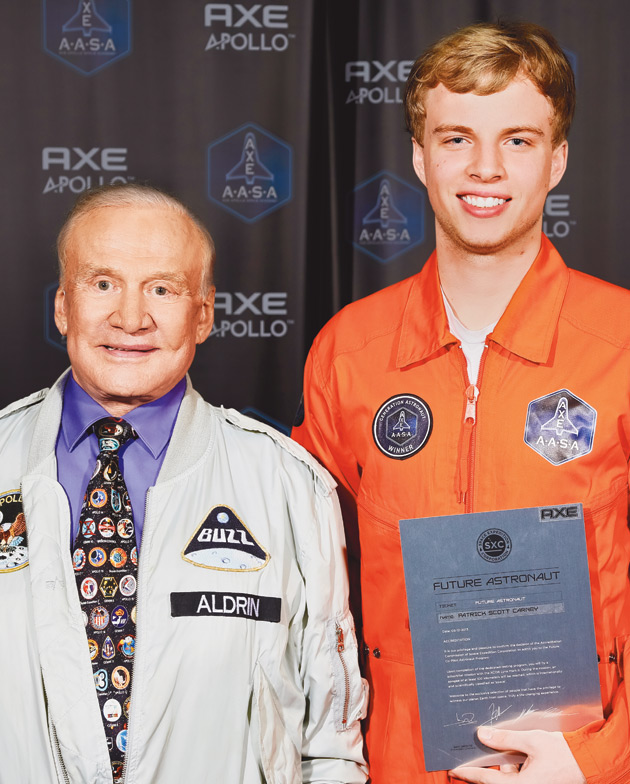 Earlier this year, the AXE Apollo Space Academy held a contest in which the winners would get the chance to travel to space! They received over 1 million global submissions, out of which 107 recruits from 60 countries were selected to travel to Kennedy Space Center in Cape Canaveral, FL last week to compete in a series of intense space training missions for 23 tickets to space.
The final 23 space-bound recruits were announced on Thursday night at the A.A.S.A. Graduation Ceremony presided over by AXE Apollo Space Academy head and astronaut legend, Buzz Aldrin.
The United States will be represented on this trip to space by Patrick Carney, a 21-year-old college student from Virginia who has been pushing himself to achieve this goal of space travel since the early days of the A.A.S.A. campaign. Congrats to Patrick on a job well done!
Photo Credit: AXE